Was My Car Recalled? Here's Every US Automotive Recall For 2014 [INTERACTIVE]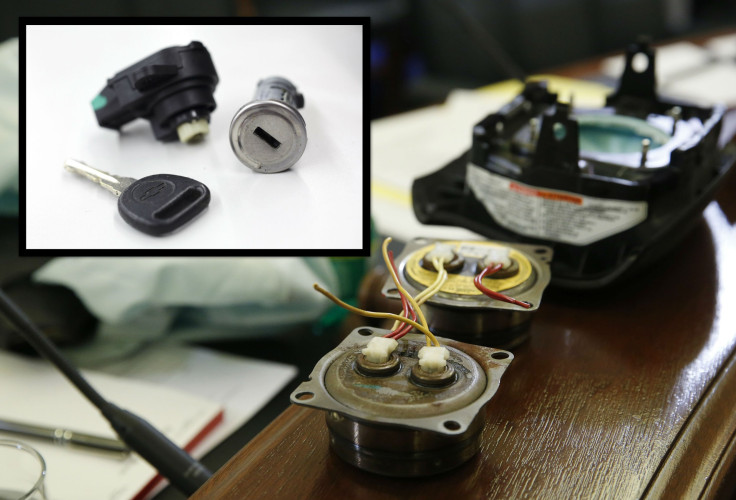 It's been a banner year for U.S. automotive recalls. More than 60 million passenger cars and light trucks were found to harbor potentially dangerous flaws in 2014, a historic record nearly three times last year's number and more than double the last high of 30.8 million in 2004. The year's major problems included 2014 Hyundai Sonatas that can roll away from their parking spots, failing seat belts in 2014 Chevrolet Traverses and 2010 Honda Odysseys that can catch on fire.
Recalls that would have been big news in a typical year – such as 2.4 million GM sedans with faulty taillights, or nearly a million Nissan vehicles with unreliable front passenger air bags – were overshadowed by two big issues: General Motors' ignition system problems and Takata Corp's explosive air bag inflators, glitches that led to two ongoing federal probes into how automakers are handling potentially fatal flaws.
"The troubling string of recalls this year should be a wake-up call," Sen. John Thune (R-S.D.) said during a November hearing regarding Takata's defective air bag inflators. "I believe we can do a better job of addressing safety issues as they arise and holding automakers, their suppliers, and NHTSA accountable to their shared mission of ensuring safety on America's roadways."
According to an analysis of data from the U.S. National Highway Traffic Safety Administration (NHTSA), nearly half of U.S. automotive recalls this year are linked to Takata air bags and General Motors' ignition system flaws. The air bags were found to deploy like tiny hand grenades in some cases, spewing metal parts. And GM's ignition problems caused keys to slip or be bumped out of the "on" position while vehicles are in motion and disable air bags, power steering and power brakes.
About 30 percent of the year's U.S. recalls are linked to Takata's air bag inflators manufactured largely for the North American market from its factory in Mexico. The number continues to rise and was approaching 30 percent by the end of the year as automakers scrambled through the holidays to identify and expand the number of vehicles containing potentially dangerous air bag inflators.
As the global auto industry's No. 2 air bag maker, Takata supplies most major automakers. As a result, the company's single flaw infected millions of vehicles across the industry. Takata's troubles illustrate a new phenomenon as automakers gravitate toward single major suppliers who have the scale to offer parts at low prices. Takata has made air bag systems for more than 100 million vehicles since it began researching air bags in the late 1970s.
"In effect it doesn't matter what brand of car you drive, a part can come from the same factory," said Sengun Yeniyurt, associate professor of supply chain management at Rutgers Business School. "When I was reading about Takata this summer I thought to myself it's just a matter of time before we'll see more of these industry-wide recalls int he future."
Honda is responsible for at least 5.4 million of the nearly 12 million Takata-related recalls announced in the U.S. this year through Dec. 19, owning to its long relationship with the Tokyo-based maker of child safety seats, seat belts and air bags. Most other automakers affected by the air bag inflators are also Japanese and it's this historical relationship to the Japanese automotive industry that led Takata to become the world's second-largest maker of air bag systems after Stockholm-based Autoliv AB.
"Honda and Takata have been joined at the hip for 60 years," said Scott Upham, founder of Valient Market Research, whose firm estimates that Takata's global air bag market share will fall from 22 percent to 11 percent by 2020 thanks to the air bag inflator crisis.
Upham, who worked for Takata in the early 90s, said the company's success was in designing an air bag system that fit in a broad range of vehicles. Eventually, as Honda started making U.S. inroads in the 1970s, Takata attracted major Japanese clients, especially Toyota. After the company set up its U.S. operations in Detroit in the early 1980s, it became a major supplier of seat belts and air bag systems for Japanese automakers with U.S. subsidiaries, as well as Detroit car companies Ford and Chrysler. In a bid to offer more affordable entry-level luxury cars, BMW in more recent years sourced from Takata, too.
Meanwhile, GM has been facing a quality crisis linked to its controversial handling of an ignition switch flaw in older GM sedans linked to 48 deaths and 58 injuries. The Detroit automaker has recalled at least 26.9 million of its vehicles this year in the U.S., representing about 44 percent of all recalls this year.
Responding to harsh criticism, congressional outrage, a $35 million penalty earlier this year for delaying recall announcements and hundreds of lawsuits that will cost the company at least $400 million, GM CEO Mary Barra implemented this year a complete review of GM vehicles. Over 12 million of the cars GM has recalled this year – about 20 percent of the industry-wide automotive recall total for the year – have some kind of ignition system problem that least the key to slip out of the "on" position, causing the vehicle to stall in motion, disabling air bags, power steering and power brakes
And amid the GM crisis, other automakers have scrambled to check in on their own quality issues, squeezing in recall notices while the public's attention is on GM, says Bertel Schmitt, a long time automotive industry reporter who runs the Daily Kanban automotive news site from Japan. "Recalls usually spike up during these times, because manufacturers want to clear the decks," Schmitt said by email. "If you want to hide a recall in plain sight, there is no better time than now."
© Copyright IBTimes 2023. All rights reserved.