Yiwu, China: The World's Christmas Paraphrenalia Manufacturing Center
The overwhelming portion of the world's Christmas décor, whether it be baubles, garlands, bells or glitter, come from Yiwu, an unassuming town on the central coast of China's Zhejiang province. The community has more than 600 factories producing the yuletide paraphernalia.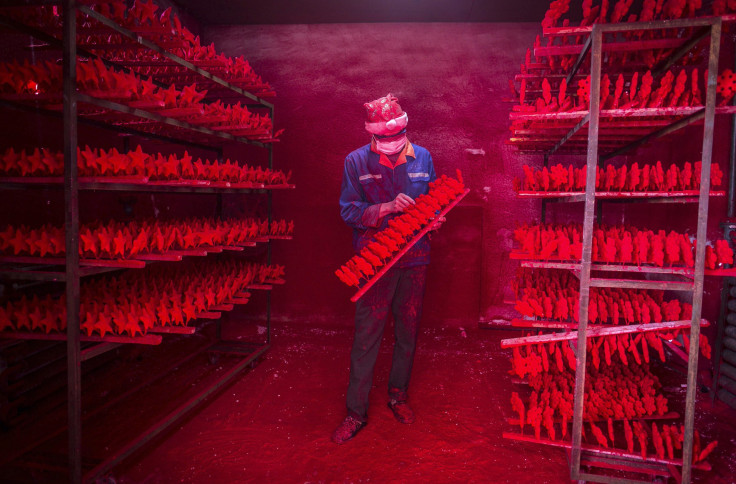 According to a report by Chinese website Sina News, Yiwu produces about 60 percent of the world's Christmas decorations and more than 90 percent of China's Christmas decorations.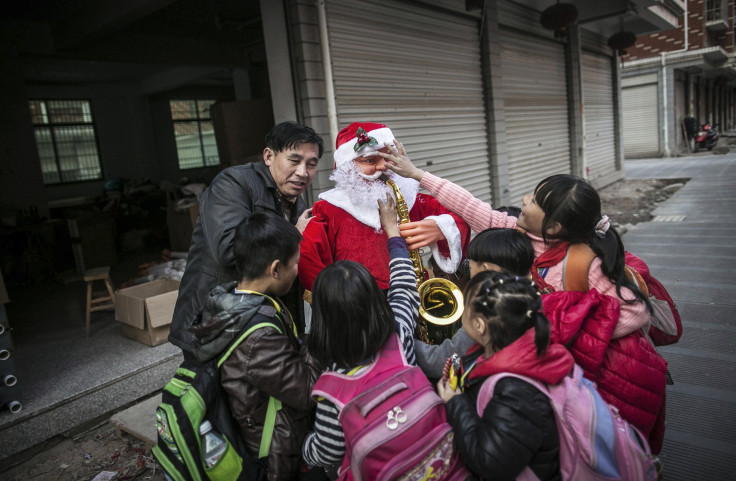 Because of this, Yiwu is also the home to a massive Christmas market that boasts the title of being the "largest small commodities market" in the world, according to CNN. The stalls in the indoor market feature trees, lights, decorations, tinsel, bows and all the accouterments that go with the celebration. And while Christmas is only typically celebrated from the end of November through December, the Yiwu Christmas market vendors say it's almost a year-round business.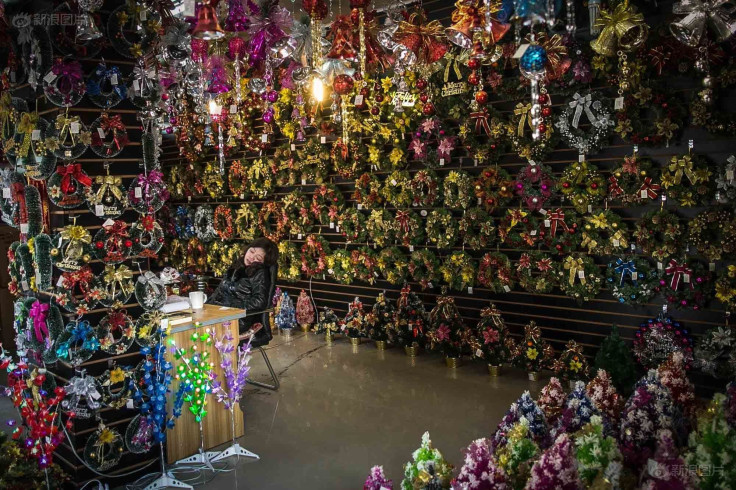 "I sell Christmas trees from March to December," a shopkeeper with the surname Ji, told CNN. "Most customers buy 3,000 [yuan] to 4,000 yuan trees."
And while most of China doesn't celebrate Christmas in any religious or traditional sense, the commercialized aspect of the holiday is what fuels the town. "The market is the town," said another vendor, who gave her name as He. "Other towns are far away. It takes time for products to get there. Here, it's always Christmas."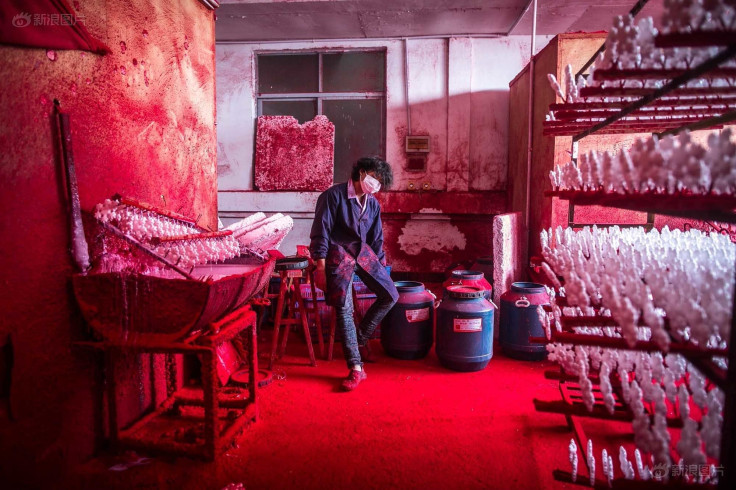 For some Yiwu factory workers, the actual point of Christmas is not entirely clear. "Maybe it's the [Chinese] New Year for foreigners," said 19-year-old Wei, a local worker. Wei and his father work in the factory together, contributing to Christmas by making plastic snowflakes for about 10 hours a day, every day. And even though Wei's father wears a Santa hat to work — it protects his hair from the red dye that consumes the factory — he doesn't plan on celebrating the holiday.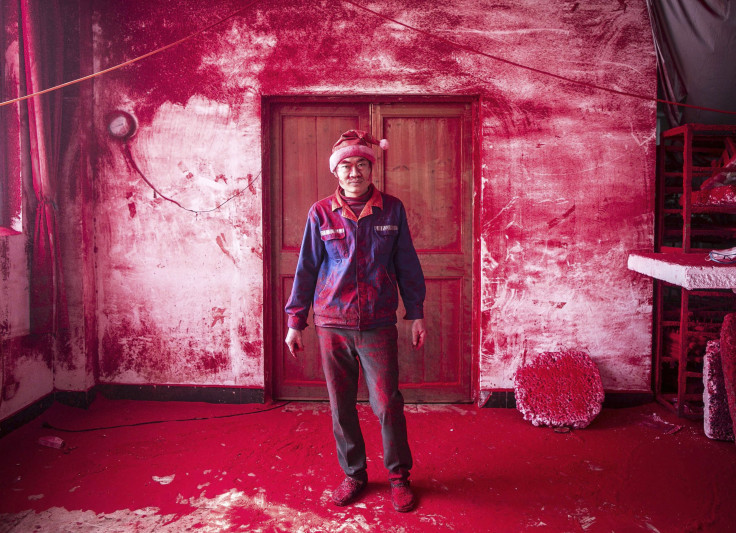 But it seems that elsewhere in China, others have bought into the Christmas spirit. According to Sina, the vice chairman for the Yiwu Christmas Products Industry Association, Cai Qingliang, said that although overseas sales have dwindled this year, domestic orders have increased.
© Copyright IBTimes 2023. All rights reserved.
FOLLOW MORE IBT NEWS ON THE BELOW CHANNELS