Punishment For Rape: 7,000 Lashes For Men Who Raped Woman In Front Of Her Family, Saudi Arabia Declares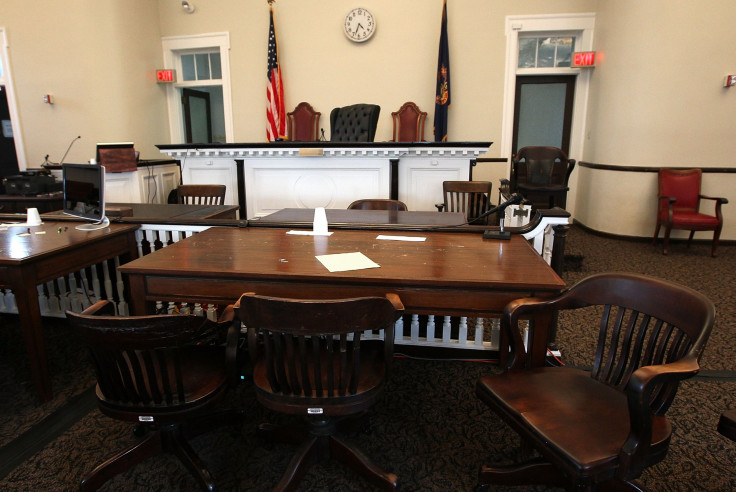 A Saudi Arabia court has sentenced four men to receive a total of 7,000 lashes after raping a woman in front of her family. The four men who forced their way into the home of the victim restrained her husband with electrical wire then sexually assaulted her in front of him and their daughter, Gulf News reported Monday.
The men who also stole eight mobile phones and later returned to the residence armed with knives and raped the woman again. Two of the defendants were sentenced to 15 years in prison each and will receive 1,500 lashes in 30 sessions while another defendant will receive 1,500 lashes during his five-year prison sentence. The other defendant who was 17 years old at the time of the rape will receive 17 years in prison along with 2,500 lashes, which will take place within 50 sessions.
Saudi Arabia follows the Sharia law, which calls for the dismemberments of hands when convicted of theft, beheading when found guilty of murder and flogging for minor crimes. Following their arrests, the men eventually confessed to their crimes. After hearing, testimonies from various people including witnesses and experts and reviewing evidence and confessions from those accused, the court handed down its sentence.
People used social media to express their displeasure with the final decision of the court, insisting that it was not harsh enough and the criminals should be executed following their gruesome crime. Although many were displeased, the sentence is pretty harsh considering the Saudi Justice Ministry sentenced a rape victim to 200 lashes in 2007 rather than punishing her attackers.
The woman's punishment was increased from 90 lashes for being in a car with a man who was not related to her to 200 lashes and a six-month prison sentence after she spoke to the media about her attack and the effects it had on her. The woman's attackers received a sentence of two to nine years in prison.
Following the sentence, the ministry released a statement for those who took issue with the decision. "We would like to state that the system has ensured them the right to object to the ruling and to request an appeal," the statement read.
The license of the woman's lawyer was also revoked after speaking about the country's controlled media and was he ordered to attend a disciplinary hearing for his actions.
© Copyright IBTimes 2023. All rights reserved.