Punjab Government Calls For Mourning Period After Taliban Suicide Bomb Attack Kills Pakistan Provincial Minister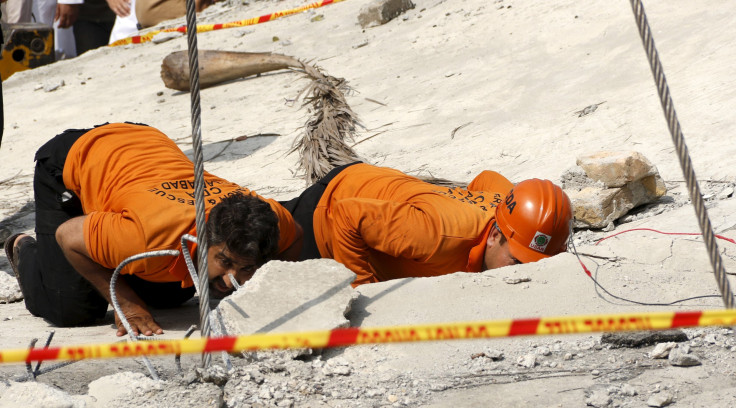 Government officials in Punjab called for three days of mourning after a suicide car bomb ripped through the Shadi Khan village of Attock -- 43 miles from Islamabad -- and killed Pakistani Provincial Minister Shuja Khanzada and 20 others. The suicide bomber blew himself up at the home of Khanzada, 71, who had been holding a meeting with locals. The attack was one of the highest profile assassinations in the country in recent years.
"Khanzada has embraced martyrdom," said chief rescue official Mohammad Ashfaq, local media reported. Khanzada, a retired army colonel, was a member of the Punjab assembly since 2002 and an active member of the Pakistan Muslim League (Nawaz), the party of Prime Minister Nawaz Sharif.
Footage on local television channels showed civilian and military rescue teams trying to move rubble using heavy machinery and searching for survivors, the Wall Street Journal (WSJ) reported. It took rescue teams several hours to locate Khanzada's body. Deeba Shahnaz, a spokeswoman for Punjab's emergency services, told WSJ that two people were removed from the debris alive and are currently being treated at a local hospital.
Prime Minister Nawaz Sharif said in a statement that "the courage and valor of Shuja Khanzada is a message to the masterminds of terrorists that they are bound to be defeated."
Jamaat-ul-Ahrar, a subgroup of the Pakistani Taliban, claimed responsibility for the powerful blast, which caused the roof of the home to collapse and trapped dozens of people, including Khanzada.
"We want to tell government of Pakistan and his...army that you lose...this battle of ideologies," the group's spokesman Ehsanullah Ehsan said in an emailed statement, WSJ reported. Ehsan also said that another jihadi organization was also involved.
© Copyright IBTimes 2023. All rights reserved.