Putin Fires 150 Russian Officers, Some Imprisoned Over Failed Ukraine War: Report
KEY POINTS
The officers who were fired were working in the FSB's Fifth Service division: Bellingcat executive director Christo Grozev
He said Putin also sent former FSB chief Sergei Beseda to Lefortovo Prison
The prison was used as an interrogation and torture site during Stalin's 'Great Terror'
Russian President Vladimir Putin appears to be purging Kremlin's secret intelligence after he fired and imprisoned some officers over the failure of the invasion of Ukraine, according to a report.
At least 150 officers of Russia's Federal Security Bureau (FSB) have been dismissed from their jobs as Russia suffers massive losses in its war against Ukraine. Some officers, along with the head of the FSB, have been imprisoned over the botched invasion of Ukraine, The Times reported.
The officers were dismissed on grounds of providing the Russian government with "false information" about the situation in Ukraine prior to the invasion, Bellingcat executive director Christo Grozev told YouTube channel Popular Politics. He did not reveal the source of the information.
Bellingcat is an investigative journalism group based in the Netherlands. The group specializes in fact-checking and open-source intelligence.
According to Grozev, all of the employees that Putin fired were working in the Fifth Service division. The group was first established in 1998 when the Russian president was still the director of the FSB. The division is responsible for carrying out operations in the countries of the former Soviet Union.
In addition to firing and imprisoning FSB officers, Putin also sent 68-year-old Sergei Beseda, the service's former chief, to Lefortovo Prison, Grozev said. The prison is infamous for being used as an interrogation and torture site during the "Great Terror," a brutal political campaign led by Soviet dictator Joseph Stalin.
Andrei Soldatov, an expert on the Russian security services, said Putin could be sending a "strong message" to other Russian elites after he sent Beseda to Lefortovo.
"Putin could have very easily just fired him or sent him off to some regional job in Siberia. Lefortovo is not a nice place and sending him there is a signal as to how seriously Putin takes this stuff," Soldatov told The Times.
News about Putin's purging of FSB agents comes more than a month after it was reported that he removed eight Russian generals from their position after Moscow suffered military losses in its invasion of Ukraine, according to claims made by Ukraine Defense Secretary Oleksiy Danilov.
"New ones have been appointed. We clearly understand what is happening in the Russian Federation. I can tell they're desperate," Oleksiy added.
In mid-March, Ukrainian media also claimed that Putin fired and detained Roman Gavrilov, the deputy chief of Rosgvardia and the Russian national guard.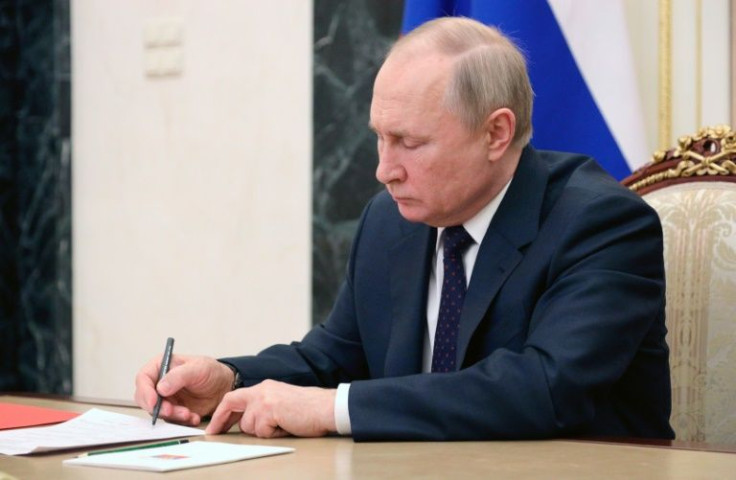 © Copyright IBTimes 2023. All rights reserved.