Putin Gets New Ally In Asia's Heatwave As Countries Snap Up More Russian Energy
KEY POINTS
The sizzling hot summer in some Asian countries increased their dependence on Russian energy
While India and China are the main recipients, other Asian countries are also queueing up for Russian imports
Asian countries turned to dirtier fuels like coal and oil to meet the rising demand for electricity during the heat wave
Russia will need to adapt to changing energy needs as the world shifts to renewable energy options
Asia's reliance on Russian energy resources has surged in recent months, driven in part by the scorching temperatures witnessed over the past few weeks.
According to information sourced by Bloomberg from data intelligence firm Kpler, the latest statistics reveal a notable upswing in Asia's imports of thermal coal and natural gas—key fuels predominantly used for electricity generation—from Russia.
The data further unveils that the months of March and April witnessed the highest-ever recorded levels of Russian fuel oil exports to Asian nations. Nonetheless, several experts caution that this surge in Russian exports to Asia may be transient unless Russia proffers sustainable energy alternatives to combat the pressing challenge of climate change.
Ever since the beginning of the Ukraine war last year, radical changes have taken over the world's energy trade. Given the current circumstances, Russian energy is looking more and more appealing to an energy-hungry Asia, especially after parts of India, Bangladesh, Thailand and Laos recorded unusually high temperatures of up to 113 degrees Fahrenheit (45 degrees Celsius) in April.
Asia's heatwave in April worsened by at least 2 degrees Celsius due to climate change, according to a study published by the World Weather Attribution. Two people died of heatstroke in Thailand while 13 died in India in April; Bangladesh also recorded its highest temperature in nearly 60 years the same month.
The brutal summer forced Asian countries to scramble and ensure they have enough to meet the increased energy demand.
"The realpolitik reveals that energy has become an existential crisis for many countries with soaring temperatures and power demand, including South Asian nations such as Sri Lanka, Nepal, Bangladesh, and others," Dr. Vivek Mishra, a fellow with Indian think tank ORF's Strategic Studies Programme, told International Business Times.
By imposing an unprecedented number of sanctions on Russian oil, the West hoped other countries would consensually boycott Russian energy as well. But the rising temperatures in Asia, coupled with other issues like food security, poverty and debt, have contributed to an increase in the demand for energy.
"This surge in energy requirements could potentially drive up the demand for Russian energy exports, particularly natural gas," Dr. Mishra said. "Besides, heatwaves can adversely affect energy infrastructure, including pipelines and power plants. High temperatures can cause stress on pipelines, leading to leaks or disruptions in the supply chain. Power plants may experience reduced efficiency or even shutdowns due to higher cooling demands and limitations on water availability for cooling purposes."
"These disruptions could increase Asian energy dependence on Russia and make a consensual boycott of Russian oil more elusive," he added.
Asian countries have helped the Kremlin find alternative markets for its oil trade with India and China even helping Russia hit their pre-war levels of oil exports.
On the other hand, only about 10% of Russian oil that used to be exported to the EU before the war is exported now, according to energy expert Dr. Szymon Kardaś, a Senior Policy Fellow at the European Council on Foreign Relations.
"The statistics we have for the first four months of 2023 show that Russia was almost 100% successful in finding alternative markets for the oil that previously went to the EU. The recipients are mainly Asian countries, such as China or India, but also Turkey. At the same time, Russian companies sell oil at much lower prices than they previously sold to recipients in the EU," Kardaś told IBT.
Not only did the heat wave contribute to increased demand for Russian energy but it also forced Asian countries to turn to dirtier fuels like coal and oil to meet the rising demand for electricity amidst sizzling hot temperatures.
Russia exported 7.6 million metric tons of coal to Asian buyers in the sizzling month of April. This is one-third more than how much it exported a year back, according to the Kpler data.
China, India, Thailand and Vietnam increased their coal consumption to meet the changing energy requirements amid the scorching heat, which consequently worsens carbon emissions and exacerbates air pollution and global warming.
To meet the need of the hour, more Asian countries are now lining up to import Russian energy as countries like Pakistan, Bangladesh and Sri Lanka are reportedly expected to increase Russian energy imports soon.
Japan, a close US ally, is also "contemplating importing oil and energy from Russia due to long-term agreements signed prior to the onset of the Ukrainian conflict," Dr. Mishra said.
For the time being, Russia can enjoy the increase in its energy exports. But the dynamics of energy trade will continue to see change as the world adopts climate-friendly energy sources.
"While rising energy demand due to increased cooling needs may boost the demand for Russian energy exports, disruptions in energy infrastructure and the shift towards cleaner energy sources could pose challenges," Dr. Mishra said.
Dr. Kardaś also believes that climate change would pose a serious challenge to the Russian energy sector, especially since the export of fossil fuels is a major part of it.
"Not only the European Union, but also many other countries in the world that are recipients of Russian hydrocarbons envisage actions aimed at achieving climate neutrality," Dr. Kardaś said. "An example is China - today the largest recipient of Russian oil - which plans to achieve climate neutrality by 2060. This will translate into a systematic reduction in the volume of trade in Russian fossil fuels, which will affect Russian finances and, consequently, the Russian economy."
"To maintain its position in the Asian energy market, Russia will also need to adapt to changing energy needs, explore renewable energy options, and address climate change concerns," Dr. Mishra added. "The geopolitics of it requires that the western countries create uninterrupted alternative supplies for Asian countries at the price that Russia is offering."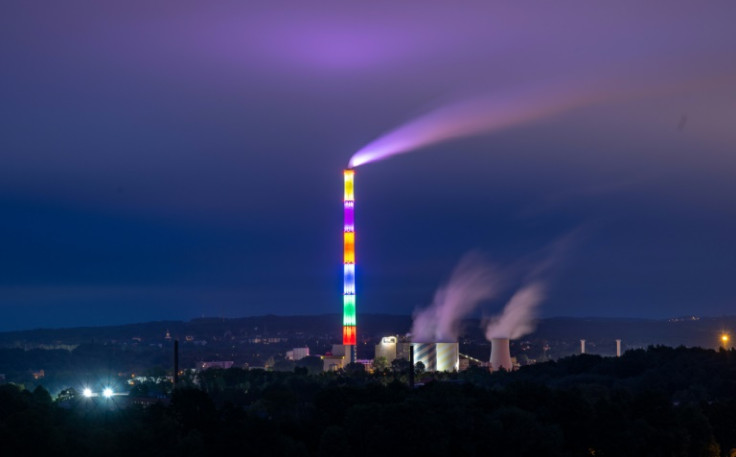 © Copyright IBTimes 2023. All rights reserved.