Putin, Macron's Heated Argument Days Before Russia's Ukraine Invasion Revealed In Documentary
KEY POINTS
Macron made a last-ditch effort in February to stop the war, reveals the documentary
Putin claimed Zelensky 'murdered and burned' Ukrainians to come into power
Russia said the leaked phone call went against 'diplomatic etiquette'
French President Emmanuel Macron had a heated argument with his Russian counterpart, Vladimir Putin, just days before the invasion of Ukraine was launched, a documentary has revealed.
Four days before Russia invaded Ukraine on Feb. 24, Macron had been making a last-ditch attempt to stop the war. During a phone call, which was revealed in the French documentary "A President, Europe and War," Putin said he took issue with Ukrainian President Volodymyr Zelensky's refusal to negotiate with Russian-backed separatists in Ukraine. This led Macron to raise his voice and criticize Putin's views.
"I don't know where your lawyer learned law," Macron said, according to the documentary, a copy of which was obtained by the New York Post. "I don't know what lawyer will be able to tell you that in a sovereign country, the texts of laws are proposed by separatist groups and not by the democratically elected authorities."
Putin fired back at Macron and argued that Zelensky committed "heinous acts" to come into power.
"They came to power in a bloody coup, with murders and arsons and people being burned alive," Putin said, the documentary revealed.
Zelensky, who previously worked as an actor and comedian, won the Ukrainian election in a landslide victory in 2019. He drew in more than 73% of all votes.
After more bickering, Macron steered the conversation back on the diplomatic track and asked Putin to "calm things down" along the Ukrainian border, a reference to the military exercises that Russian soldiers were conducting.
Macron also pressed Putin to agree to a face-to-face meeting with President Joe Biden in Geneva to find a diplomatic solution to the crisis. Despite his assurances to Macron, Putin called the Ukrainian provinces of Donetsk and Luhansk "breakaway regions" the following day. Three days later, Russia mounted an invasion of Ukraine.
Macron has yet to make a statement regarding the leaked phone call that was revealed in the documentary. However, Russia's Foreign Minister Sergey Lavrov on Wednesday slammed the public release of the call between the two world leaders, arguing that it was against "diplomatic etiquette." Lavrov added that Russia has nothing to be ashamed of following the leak.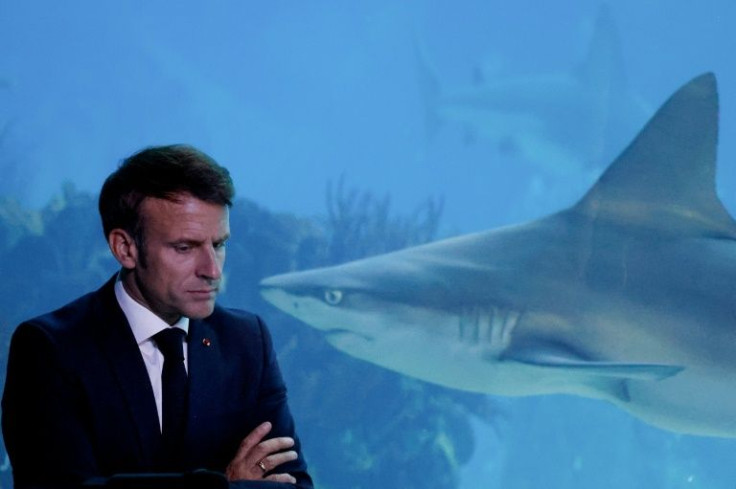 © Copyright IBTimes 2022. All rights reserved.
FOLLOW MORE IBT NEWS ON THE BELOW CHANNELS