Putin Praises Russia's Resilience, Commends Wagner Group For Avoiding Bloodshed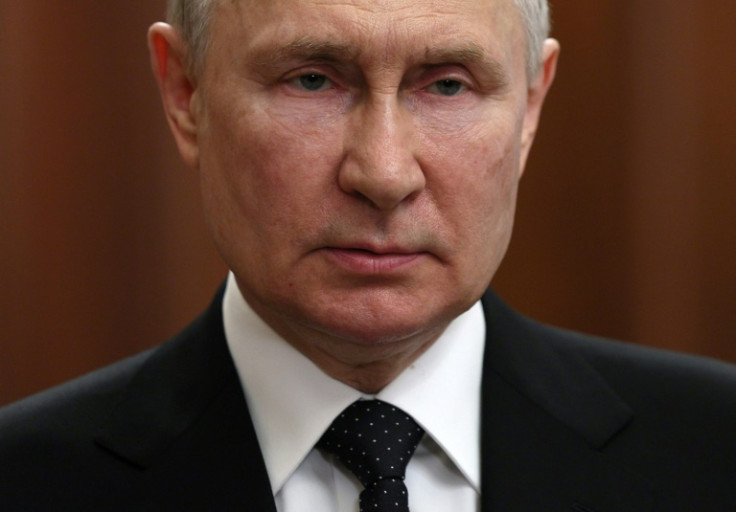 Russian President Vladimir Putin on Monday expressed gratitude toward the Russian people for their "resilience, cohesion and patriotism" in the face of an unprecedented political standoff that questioned the country's sovereignty.
Addressing the nation on state TV, Putin commended the soldiers and commanders of the Wagner Group, a private military company, for their decision to avoid further bloodshed and not engage in fratricidal conflict.
"I thank those soldiers and commanders of the Wagner Group who made the only right decision—they did not go for fratricidal bloodshed, they stopped at the last line," Putin said during his televised address, as reported by CNN.
The Russian President emphasized that the government would honor its promise to those Wagner soldiers who wished to go to Belarus, while others were encouraged to sign contracts with the Defense Ministry and continue their service to Russia.
According to Putin, the uprising was destined to fail from its inception as the necessary measures to thwart it were swiftly initiated. He asserted that the show of civil solidarity demonstrated that any attempts at blackmail or internal mutiny would ultimately end in defeat. He said: "Civil solidarity showed that any blackmail and attempts to organize an internal mutiny will end in defeat," the CNN report said.
He added that "a firm, unequivocal position of support for the constitutional order was taken by public organisations, religious denominations, leading political parties - in fact, by the entire Russian society," the BBC reported.
Putin also extended his gratitude to Belarusian leader Alexander Lukashenko for facilitating negotiations during the Kremlin crisis and assisting in resolving the issue. The involvement of Lukashenko, who played a crucial role in deescalating the situation, was acknowledged by Putin as significant.
Prior to Putin's address, Yevgeny Prigozhin, the head of the Wagner Group, defended the group's actions in an audio message. Prigozhin stressed that the march was intended to be a demonstration of protest rather than an attempt to overthrow the government. "We went to demonstrate our protest, and not to overthrow the government in the country," he said.
© Copyright IBTimes 2023. All rights reserved.