Putin Pulls Out Of G8 Summit And Meeting With Obama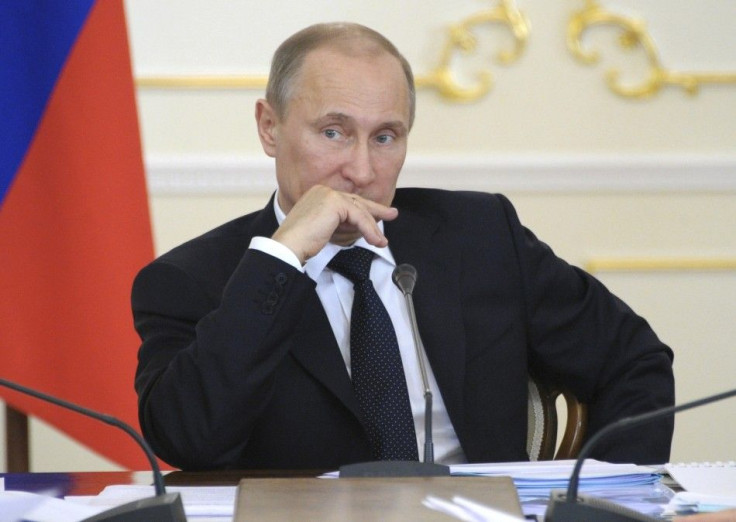 Russian President Vladimir Putin Thursday called off a much anticipated visit to the US where he was to join the other world leaders in a key summit of the Group of Eight (G8) industrial nations and meet with US President Barack Obama, the Kremlin announced, citing domestic concerns as the reason behind the change of plans.
Putin, who was sworn in for a historic third term this week, was originally scheduled to meet with Obama at the White House and then participate in the economic summit of the G8 nations at Camp David.
Instead, Russian Prime Minister Dmitry Medvedev, who swapped roles with Putin after the latter's electoral victory, will attend the economic summit.
According to Kremlin, Obama has expressed understanding of Putin's cancellation, and their meeting has been rescheduled to be held on the sidelines of the global summit of G20 nations in Mexico in mid-June.
Putin conveyed his regret directly to Obama in a phone call Wednesday, the White House said, according to a Wall Street Journal report.
Having completed two successful presidential terms prior to becoming the prime minister during the presidential term of Dmitry Medvedev, Putin's return to the office has been a subject of controversy. He was sworn in while riot police in Moscow were suppressing protests against his third six-year term after an election victory marred by allegations of electoral fraud.
The White House reportedly was aware of Putin's change of plans when US National Security Adviser Tom Donilon met with Putin last week in Moscow.
During that meeting, Putin told him that he would be forced to pull out of the summit, an administration official said Wednesday.
The two presidents reiterated their interest in the sustained high-level dialogue that has characterized the reset of relations, and the substantial progress of the last three years, the White House said. Nuclear security and non-proliferation, the war in Afghanistan, Russian membership into the World Trade Organization and increased trade form the common areas of interests, the White House said in a statement.
Putin earlier issued a decree calling for closer ties with the US, based on equality, non-interference in internal affairs and respect for one another's interests.
© Copyright IBTimes 2023. All rights reserved.
FOLLOW MORE IBT NEWS ON THE BELOW CHANNELS