Putin Says Troop Withdrawal Meant To Create 'Favorable Conditions' For Ukraine Election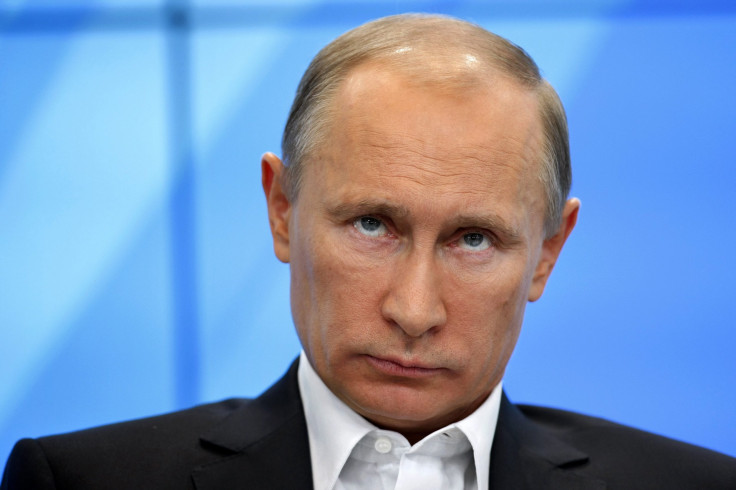 Russian President Vladimir Putin says he ordered Russian troops to pull back from their posts near the Ukrainian border to create a better environment for the country to carry out its presidential vote on Sunday.
Putin announced the pullback Monday and said it was meant to create "favorable conditions for Ukraine's presidential vote and end speculations," he told reporters in Shanghai, where he was attending an Asian summit. He added, however, that the Kremlin will have a hard time accepting the vote's results due to the crisis in Ukraine's eastern regions.
"It will be very difficult for us to develop relations with people who come to power amid a punitive operation in southeastern Ukraine," he said.
The pullout will be visible using satellite imagery, Putin said referring to comments made by the U.S. and NATO, which said there were no signs of the estimated 40,000 Russian troops retreating from Ukrainian borders.
"We have not seen any withdrawal activity as of 2:45 this afternoon, and we're watching as best we can constantly," Rear Admiral John Kirby, a Pentagon spokesman, told reporters at a briefing on Tuesday. "We've seen them say this before, we're going to withdraw, we're going to move."
The Russian Defense Ministry said the troops are moving to railway stations and airfields, with their final destinations being their home bases. They are expected to reach these bases before June 1.
Since Russia annexed Crimea in March, the U.S., Ukraine and European Union allies have accused Russia of aiding pro-Russian insurgents that have seized major cities in eastern Ukraine. Russian troops on the borders were interpreted by the Kiev government and the West as a precursor to another land grab, similar to what took place on the Crimean peninsula.
© Copyright IBTimes 2023. All rights reserved.