Qatar Judge Clears American Couple On Charges Of Starving Their Child To Death, But They Still Can't Go Home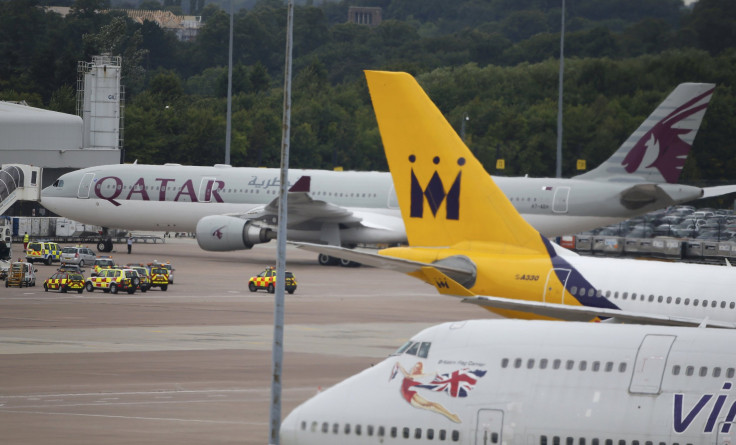 A judge in Qatar cleared an American couple charged with starving their adopted child to death Sunday. The couple, Matthew and Grace Huang, were living in Qatar when their 8-year-old daughter Gloria died. They were convicted in March 2013 and sentenced to three years in prison, but only served 8 months.
During their sentencing, a Qatari judge accused the couple of trafficking their child with the intent of selling her organs.
"We have just been wrongfully convicted and we feel as if we are being kidnapped by the Qatar judicial system," Matthew Huang told reporters at the time of the conviction. Matthew Huang was working in the country as part of infrastructure improvements for Qatar's hosting of the 2022 World Cup.
Judge Abdulrahman al-Sharafi said he overturned the decision because there were weaknesses in the forensic evidence and that the trial judge did not properly consider testimony from defense witnesses.
Although the judge cleared the couple of their charges, the prosecutors have appealed the ruling, which means the Huang's cannot travel. "Grace and I want to go home and be united with our sons. We have not been able to grieve our daughter's death, but we want to thanks the judge for today's decision," Matthew Huang said in a statement Sunday.
The couple was stopped by immigration control in Doha when they tried to leave the country. They were met at the airport by U.S. Ambassador Dana Shell Smith.
After their parents' conviction, the Huang's two sons, who were adopted from Africa, were temporarily placed in a Qatari orphanage. The boys have since moved back to the U.S. to live with their grandparents, CNN reported.
"Whatever excitement they had has been replaced by fear," Eric Volz, a member of the legal team that has been representing the Huangs, said in telephone interview from the airport to The New York Times. "It's like a showdown here."
© Copyright IBTimes 2023. All rights reserved.
FOLLOW MORE IBT NEWS ON THE BELOW CHANNELS