QE2 important for job creation: Rosengren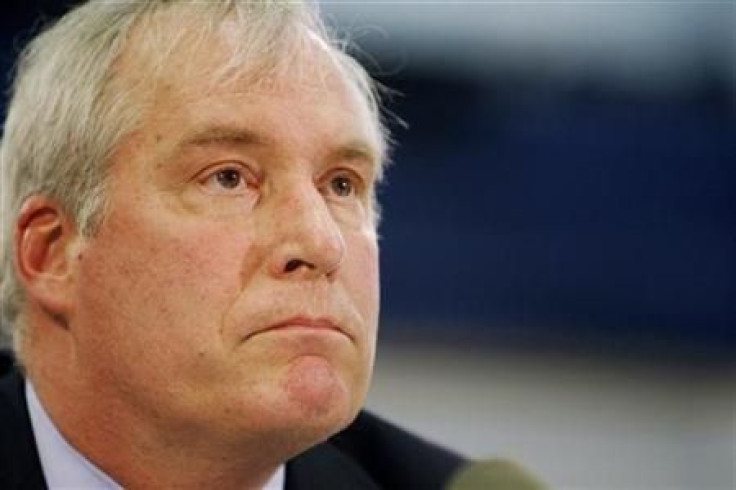 Boston Federal Reserve's Chairman Eric Rosengren defended the Fed's second round of quantitative easing, stating that it was necessary to avoid deflation and help unemployment.
The Fed has a dual role to maintain the stability of prices and keeping unemployment as low as possible, Rosengren told reporters on Wednesday.
The U.S. government announced that it would buy $600 billion of Treasury securities in an attempt to boost the economic recovery and inflation. Treasury yields rose as much as 2.96 percent on Tuesday, even before the U.S. government began purchasing additional bonds.
The fact that the U.S. Treasury yields have risen since the Federal Reserve announced a second round of quantitative easing does not mean that the QE2 is failing, Capital Economics said in a note.
The rise underlines the concern that additional monetary easing may not provide much help to the wider economy and could simply encourage the development of new bubbles, economist Julian Jessop said.
However, Rosengren said the QE2 could create as many as 700,000 new jobs over the next two years, reducing unemployment rate by half a percentage point.
The U.S. government is keen to boost inflation, and create more jobs in the economy. A report on Wednesday indicated that the core consumer inflation grew 0.6 percent in October, the smallest rise since records began in 1957.
The weak rise, however, supported the case for a second round of quantitative easing.
However, yields are still well below the levels seen over the summer before expectations of further QE began to build, Jessop said.
The QE2 was partly designed to ease fears about deflation, so the rise in inflation expectations should actually be welcome. But the continued low level of real yields suggests that confidence in the economic outlook is still depressed, he added.
Job creation is one of the major factors for economic growth, along with consumer confidence. Rises in equity prices seem to have boosted the latter, but job creation still remains weak.
Unemployment rate remains high at 9.6 percent, though there seems to be some improvement in private payrolls.
Some reports suggest that a higher QE would be required for a faster growth in creation of jobs.
Unless there is a meaningful fall in unemployment, core inflation will remain weak and both headline inflation and inflation expectations will drop back again. This is a recipe for renewed falls in Treasury yields too, and we continue to expect them to drop back to average 2.5 percent next year, Jessop said.
Meanwhile, concerns continue to linger about the effects of a weaker dollar and its impact on the global economy.
© Copyright IBTimes 2023. All rights reserved.