Quake jolts Indo-China region, 27 killed in Myanmar, Thailand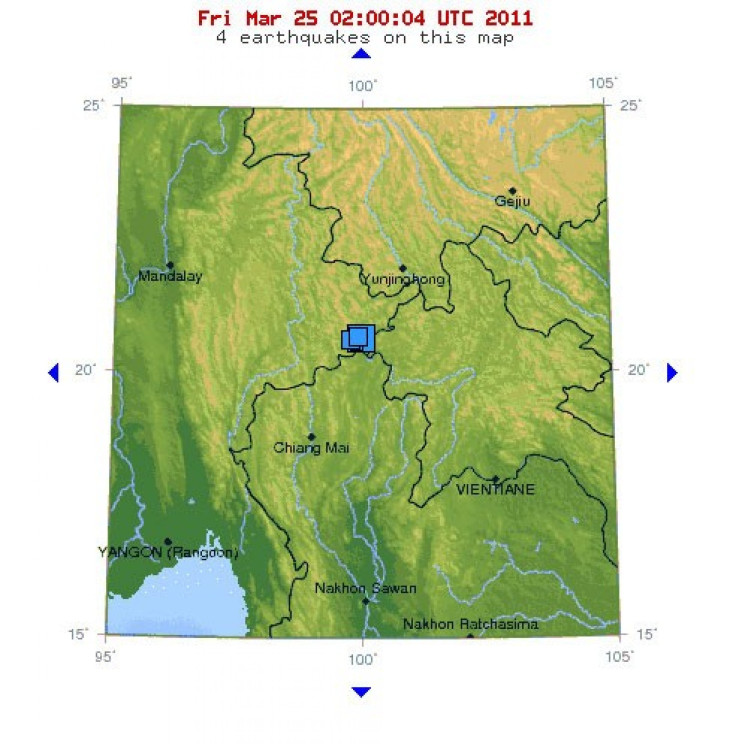 A powerful 6.8-magnitude earthquake killed at least 26 people in Tali village in north-east Myanmar on Thursday night, while one woman was reported to have died in Thailand, reports say.
The earthquake struck at 8:25 pm (1355 GMT) on Thursday, with its epicentre in northeastern Myanmar, 590 km north-east of Yangon city in Myanmar, and 772 km north of Bangkok, according to the U.S. Geological Survey.
The Myanmarese (Burmese) officials fear casualties may go up as the country lacks effective quake-proof buildings and many constructions in the region are poorly built and prone to destruction.
Five monasteries and 35 buildings collapsed in the town. Those people were killed when the buildings collapsed, one official told AFP on condition of anonimity.
Many residents in the region fled their homes while tall buildings were seem swayed due to the quake. Officials habe evacuated hospitals and schools following the tremors.
The main road in Tarlay town in the district of Tachileik was damaged and closed to the traffic, officials were quoted to have told the news agency.
Meanwhile, bordering Thailand has also reported that a 52-year-old woman was killed in Mae Sai district after a wall in her house collapsed in the quake.
Thailand's meteorological department on Friday said it had registered six large aftershocks following the initial quake.
China's southwest province of Yunnan also reported tremors but no casualties, according to state-run China National Radio. Xishuangbanna region in China bordering Myanmar reported tremors and panic-stricken residents on the roads and open areas.
Even in Vietnam, some residents in the capital Hanoi fled their homes, reports said. Hanoi recorded a 5-magnitude earthquake, according to Dinh Quoc Van, deputy head of the earthquake monitoring department.
The quake in Indo-China region came two weeks after the Tohoku Earthquake in Japan on March 11 which left more than 10,000 killed and 17,000 missing.
© Copyright IBTimes 2023. All rights reserved.
FOLLOW MORE IBT NEWS ON THE BELOW CHANNELS