Quebec bows to pressure, launches corruption probe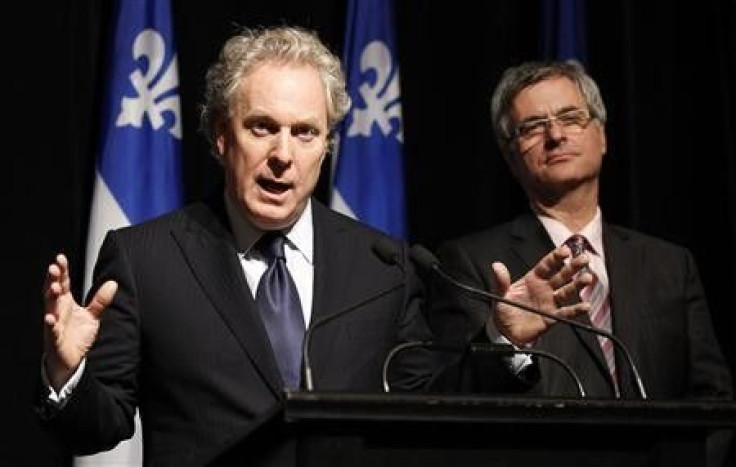 Quebec's Liberal government bowed to two years of pressure on Wednesday and announced a probe into allegations of corruption in the construction industry in the predominantly French-speaking province.
Premier Jean Charest, whose popularity has plunged in recent months amid lurid stories about mafia infiltration of the industry, said parts of the inquiry would be open but some of it would be behind closed doors.
Last month, a leaked report by the head of Quebec's anti-corruption unit said organized crime had made wide inroads into the industry and had benefited from artificially inflated government contracts.
This act shows our determination to clean up the construction industry, Charest told a televised news conference in Quebec City.
Charest, in power since 2003, had long resisted calls for an inquiry on the grounds it could interfere with separate police investigations into the industry.
An opinion poll released on Tuesday showed support for the Liberals had dropped 5 percentage points in the last month alone. The party is now tied with the separatist Parti Quebecois, which wants Quebec to split away from Canada.
The Liberals won a majority in the election of December 2008 and can stay in power a maximum of five years.
The two-year inquiry, headed by Quebec superior court judge France Charbonneau, will examine the industry over the last 15 years.
© Copyright Thomson Reuters 2023. All rights reserved.