Quebec Installs Outright Moratorium On Hydraulic Fracturing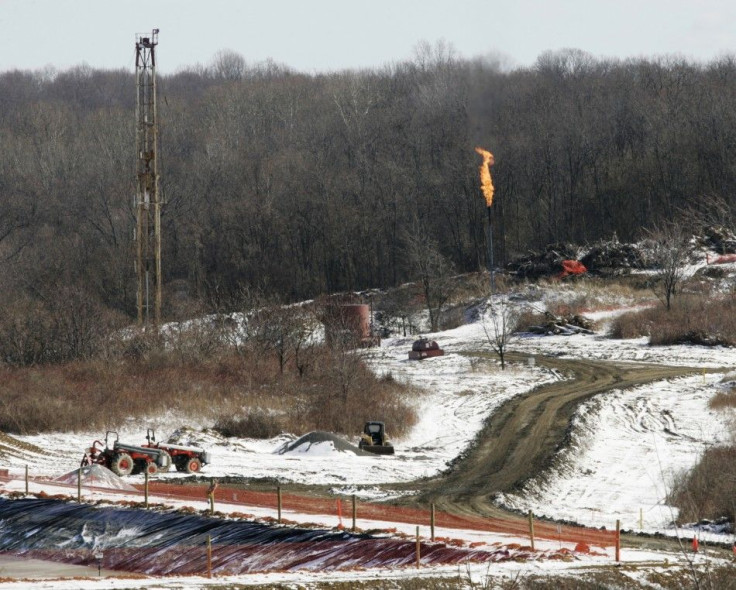 The Province of Quebec announced this week it would not allow hydraulic fracturing pending further study of the controversial drilling technique.
Quebec has had a defacto ban on hydraulic fracturing, or fracking, since March, but an environmental committee on Tuesday, named by Quebec Environment Minister Pierre Arcand, decided on an all-out moratorium - even for research purposes, reported the Calgary Herald.
The announcement comes as a stark contrast to previous comments made by Arcand that informative demonstrations of fracking would be allowed in the province.
Fracking involves the blasting of underground shale rock formations with thousands of gallons of water, sand and toxic drilling chemicals to fracture the rocks and extract natural gas otherwise trapped underground.
The technique in recent years has created a rush of energy development in the U.S., in states including Pennsylvania, Ohio, and Texas. The U.S. Environmental Protection Agency is expected to announce final rules on natural gas air emissions on April 17. It's also reviewing allegations that hydraulic fracturing contaminated ground water.
New York State is reviewing public comments on proposed fracking regulations and impact statements, and could start issuing the first high-volume fracking permits by year's end.
But unlike its neighbor to the South, Quebec is taking a more measured approach.
Committee chair Robert Joly said several more rounds of studies were needed to determine if the drilling practice could be conducted safely and with respect to the environment.
The new round of studies is expected to be completed by 2013, reported the Montreal Gazette.
Canada, like the U.S. is rich in energy resources, and Quebec has invested close to $100 million over the past decade in conducting seismic surveys.
The province is said to have as much as 40 trillion cubic feet of natural gas in a basin that hugs the St. Lawrence River.
© Copyright IBTimes 2023. All rights reserved.
FOLLOW MORE IBT NEWS ON THE BELOW CHANNELS