Raiders Draft Rumors: Dwayne Haskins On Oakland's Radar With No.4 Pick In First Round
There has been speculation for weeks that the Oakland Raiders might consider picking a quarterback in the first round of the 2019 NFL Draft. Now that Draft Day is here, rumors of a signal caller going to the team at No.4 overall won't go away.
According to NFL Network's Ian Rapoport, Dwayne Haskins has moved up Oakland's draft board in the last week. That could mean the Raiders are seriously considering taking the Ohio State quarterback with their top selection.
General manager Mike Mayock has maintained that he believes Derek Carr is a franchise quarterback, but that hasn't stopped the Raiders from looking into acquiring his replacement. Both Haskins and Kyler Murray have worked out for Oakland this month.
On Monday, Sports Illustrated's Albert Breer noted that the Raiders could be eyeing Haskins. Teams like the New York Giants, Washington Redskins and Cincinnati Bengals have also been linked to Haskins this week.
Murray is expected to go first overall to the Arizona Cardinals. The San Francisco 49ers are up second in the draft and the New York Jets have the No.3 overall pick. Neither of those teams is in the market for a quarterback.
Oakland also has the 24th and 27th picks in the first round. The Raiders acquired those by trading Khalil Mack and Amari Cooper last year.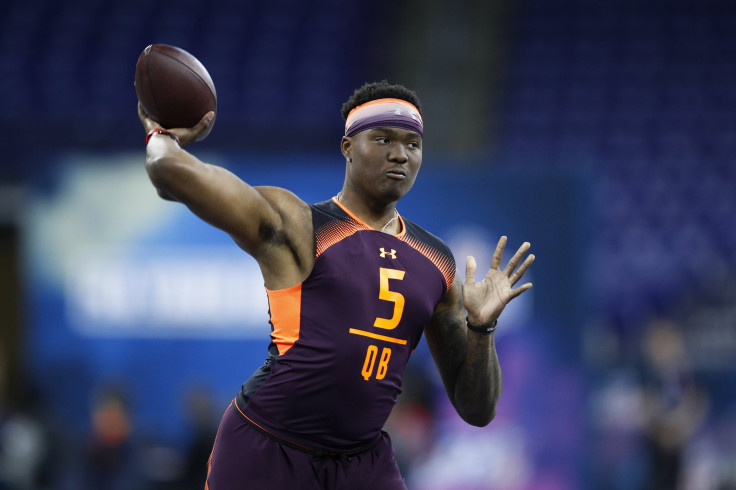 © Copyright IBTimes 2023. All rights reserved.