Rail Cars On Fire After Crude Train Derails In Ontario, CN Says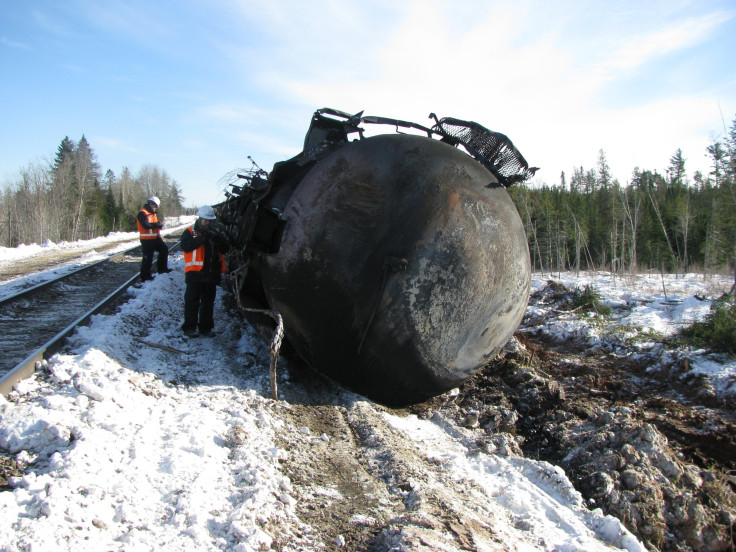 TORONTO (Reuters) - Seven rail cars were on fire in northern Ontario after a train carrying crude oil derailed late on Saturday night, Canadian National Railway said on Sunday.
The train, heading from Alberta to eastern Canada, derailed shortly before midnight about 80 km (50 miles) south of Timmins, Ontario, a CN spokesman said. Canada's largest rail operator said 29 of 100 cars were involved and seven were on fire.
"The derailment occurred in a remote wooded area and there are no reports of injuries. There is a fire at the scene," Patrick Waldron said in an email.
Investigators from the Transportation Safety Board have been sent to the site, the agency said on Sunday.
CN, which has dispatched firefighting and environmental crews and equipment to the scene, said the train had been visually inspected four times, most recently on Saturday, and had passed over a wayside safety detector about 20 miles before the derailment with no issues identified.
A boom in oil shipments by rail and a spate of derailments across North America have put heightened focus on rail safety. In 2013, 47 people were killed in the Quebec town of Lac-Mégantic after a train carrying crude oil derailed and exploded.
© Copyright Thomson Reuters 2023. All rights reserved.