Raqqa Civilians, Hit By New Assad Airstrikes, Tell Stories Of ISIS Executions And Coalition Bombing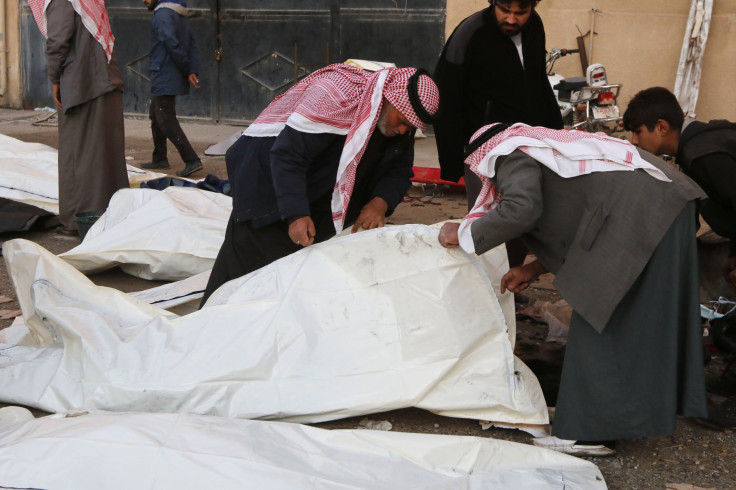 Raqqa is the de facto headquarters of the Islamic State group and under attack from nearly every major player in Syria's war. President Bashar Assad's regime forces reportedly bombarded the Syrian city with between eight and 10 airstrikes on Tuesday. The attack came after weeks of anti-militant airstrikes from the U.S.-led coalition.
"The (regime) strikes were random, unlike coalition strikes," Hamoud Moussa, a Turkey-based spokesperson for the Raqqa-based anti-militant activist group Raqqa is Being Slaughtered Silently, said via Skype.
Photos from Raqqa show parts of the city reduced to rubble, including at least 15 civilians' homes. The death toll is expected to rise as more than a hundred people were in critical condition. The activist group initially said that 65 people were killed, including women and children. They eventually put the number of dead at 102. There were no ISIS casualties, according to a second spokesman for the group, Abu Ibrahim al-Raqqawi.
"There are cases of amputation of hands and legs and dozens of charred bodies," al-Raqqawi said. "Many of the bodies were fragmented."
The Syrian Observatory for Human Rights put the number of casualties at 36 early on, but posted no updates.
Initial reports said Red Crescent workers in Raqqa had transported at least 65 bodies to the city's National Hospital. Red Crescent was not able to confirm the death toll, but its Beirut-based Syrian Crisis Communications Coordinator Tommaso DellaLonga did confirm that it had staff members present in Raqqa on Tuesday.
"The state of hospitals is bad, very bad," al-Raqqawi said. "No doctors, a shortage of medicines and equipment."
Assad's raids targeted Raqqa's "industrial zone," the Museum Square, a busy marketplace in the city center, and what appeared to be a bus depot, activists said. The deadliest of the strikes hit a central mosque where dozens of civilians had assembled for afternoon prayers. The mosque's minaret was destroyed. Al-Raqqawi said his colleagues in Raqqa described the scene as a "great destruction."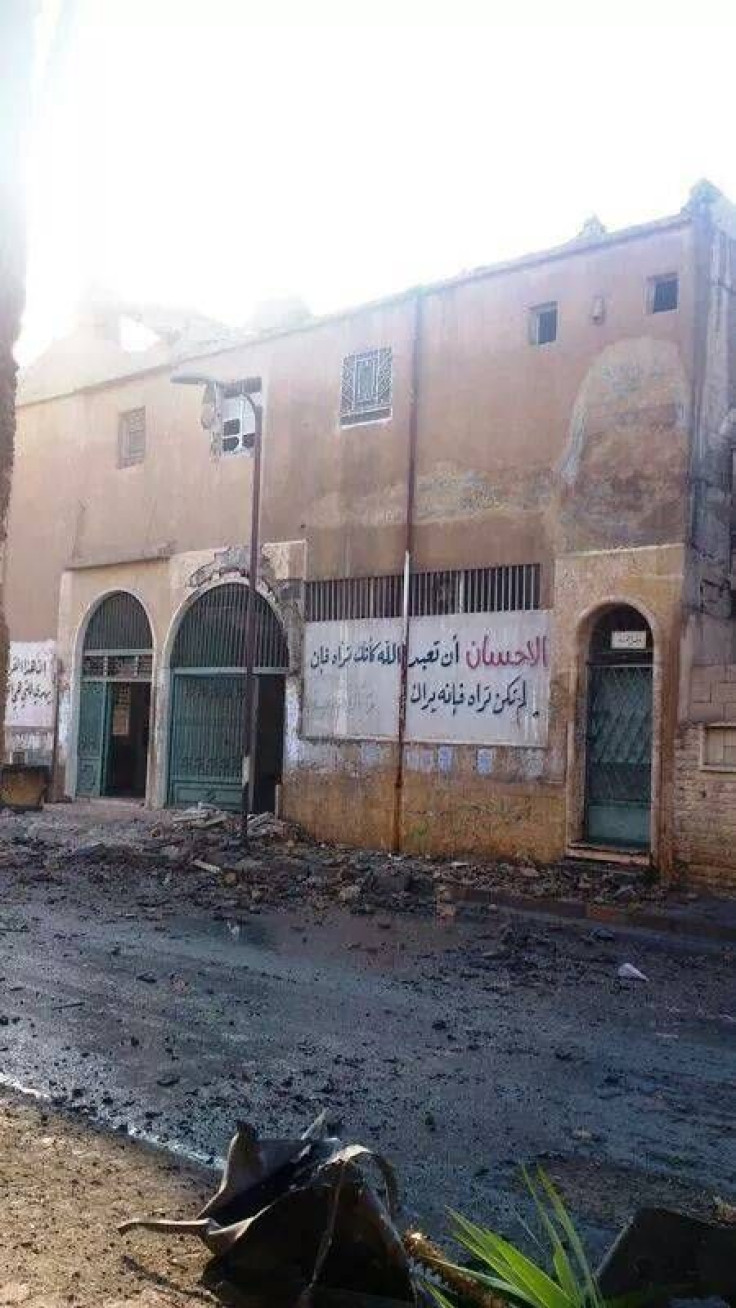 Many residents fled the city when it became a battleground between Assad's Division 17 forces and al Qaeda's Jabhat al-Nusra fighters, both of which were eventually overrun by ISIS nearly a year ago. For those who remained, life in the ISIS caliphate headquarters means risking execution anytime you break --- or are suspected to have broken -- one of their strict rules. Living among ISIS has also made the Raqqa civilians a target of U.S. coalition airstrikes. The U.S. began bombing Raqqa nearly two months ago, specifically targeting ISIS militants.
"It's a very bad life. In the morning, the [Assad] airstrikes that kill civilians. In the night, the USA raids. And on the ground, ISIS kills you," al-Raqqawi said. "Death everywhere."
As Moussa and al-Raqqawi were speaking to IBTimes via Skype, they received reports that ISIS militants were executing two people in the city's main square.
© Copyright IBTimes 2023. All rights reserved.
FOLLOW MORE IBT NEWS ON THE BELOW CHANNELS