Rare fungal infection strikes Joplin tornado survivors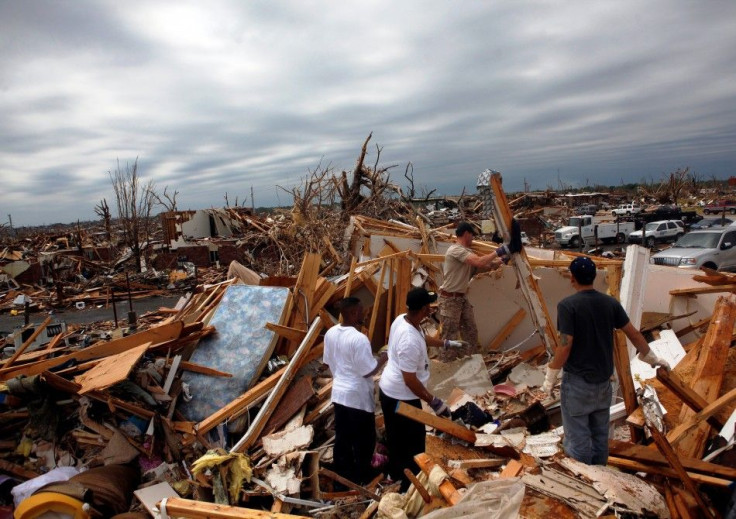 Eight people injured in the nearly mile-wide tornado that ripped across Joplin, Missouri have contracted a rare fungal infection, and three have died, officials said Friday.
The U.S. Centers for Disease Control and Prevention is assisting state and local health officials, who are investigating the cases, CNN reported.
All eight patients sustained multiple injuries and secondary wound infections, according to the Missouri Department of Health and Senior Services.
The fungal infection in question is commonly called zygomycosis, though formally it is being called mucormycosis. The infection can occur when dirt, vegetation or other material becomes lodged under the skin.
It is a very aggressive and severe infection, said Dr. Benjamin Park, chief of the epidemiology team in the CDC's Mycotic Diseases Branch. It is also very rare.
Health officials say flying debris from the tornado is to blame for the outbreak of the rare, but serious, fungal infection.
Park also said that in most cases, people with weakened immune systems inhale spores and develop sinus or nasal infections that spread. Depending on where the initial infection occurs, it can produce a variety of symptoms.
At least 151 people die in the tornado, the deadliest in the U.S. since the 1940s.
© Copyright IBTimes 2023. All rights reserved.