Ray Cooper III Can Cement Legacy As Hawaii's Greatest Fighter With Second PFL Title Win
KEY POINTS
Ray Cooper III is a win away from winning another PFL title
Magomed Magomedkerimov is out to repeat his mastery over the Hawaiian
Cooper could join an elite circle of Hawaiian MMA fighters with another PFL title
When the final bell sounded in the main event of last Friday's PFL Playoffs 1, it was clear that Pearl City's Ray Cooper III had done more than enough to secure another appearance in the league's welterweight finale.
Cooper dominated former UFC title contender and Bellator welterweight champion Rory MacDonald for three rounds to score a unanimous decision victory and move one step closer to another world title run in the promotion.
A Cooper-MacDonald showdown was something that fans had clamored for, pretty much since "The Red King" was announced as one of the league's most high-profile acquisitions back in 2019.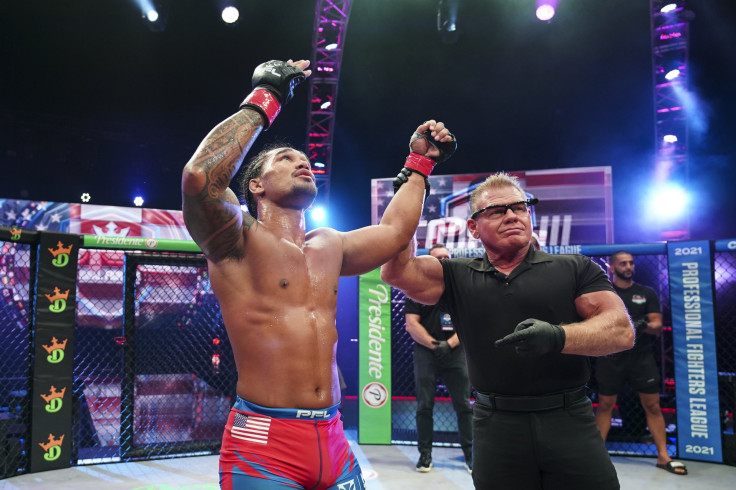 It took quite a while, but the two 170-pound stars finally did share the cage to kick off the 2021 PFL postseason.
When it was all said and done, it was Cooper who stood victorious, extending his PFL Finals streak to three while also ending MacDonald's season.
"I knew this was going to happen. Nothing but respect for Rory. He's a great competitor, awesome fighter," Cooper told MMAJunkie.com following the victory.
While there was some animosity heading into the bout, Cooper maintained that it was all business inside the cage and that MacDonald was just another guy standing in the way of his primary goal, which is to become a two-time PFL welterweight champion.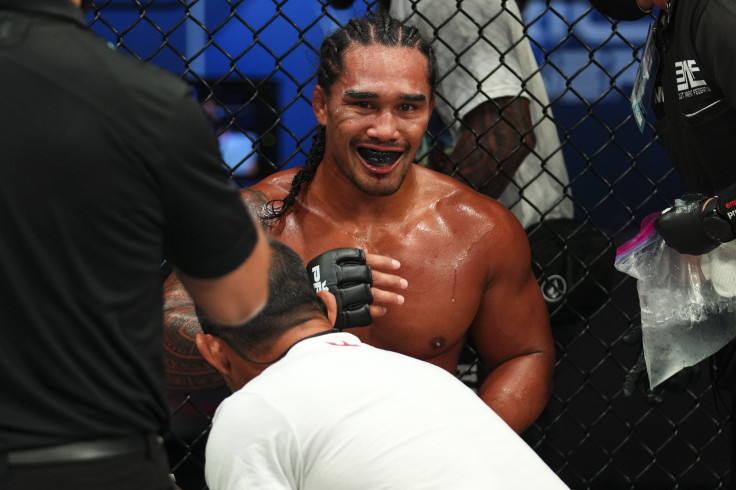 "He's just another guy. He's in the way of my main goal. This is a tournament style. This is not, 'Oh, you're fighting a big guy this fight, that's your biggest fight.' No, you have to focus on the fights after that too, but you still gotta be focused on the fight in front of you and that's what I did. I focused on him, I got past it, and now I'm focused on the main, main goal, and that's winning the championship," Cooper explained.
Standing in front of Cooper now is a rematch with the very man who denied him a championship in his first foray into PFL, 2018 welterweight champion Magomed Magomedkerimov.
Cooper and Magomedkerimov faced off in the finals three years ago, with the latter winning by second-round submission.
If Cooper can avenge his loss to Magomedkerimov, he joins an elite list of people to become two-time PFL champions, which so far only includes two-time featherweight kingpin Lance Palmer and two-time lightweight titlist Natan Schulte.
More importantly, becoming a two-time champion puts Cooper among the best fighters that Hawaii has produced.
Hawaii has a long history of churning out some of the toughest, most talented MMA fighters in the world, and Cooper is just the latest to achieve glory.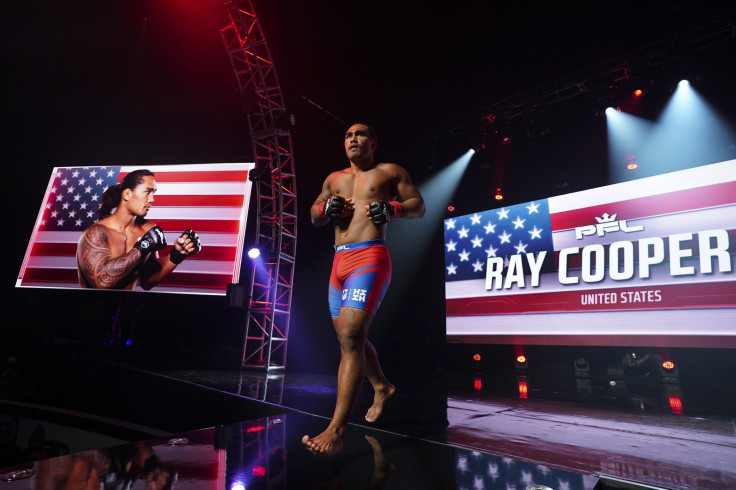 "Bradda Boy" follows in the footsteps of the likes of two-division UFC champion BJ Penn and former UFC featherweight king Max Holloway.
As talented as Penn and Holloway are, it's arguable that Cooper has the chance to eclipse them both, especially with an impressive outing in the PFL welterweight finals.
It definitely won't be an easy ask for Cooper, given the history between himself and Magomedkerimov.
If Cooper can pull it off, he definitely becomes the face of Hawaiian MMA today.
© Copyright IBTimes 2023. All rights reserved.