Ray Rice Gave Up Liquor, Became Religious After Janay Palmer Elevator Incident: Report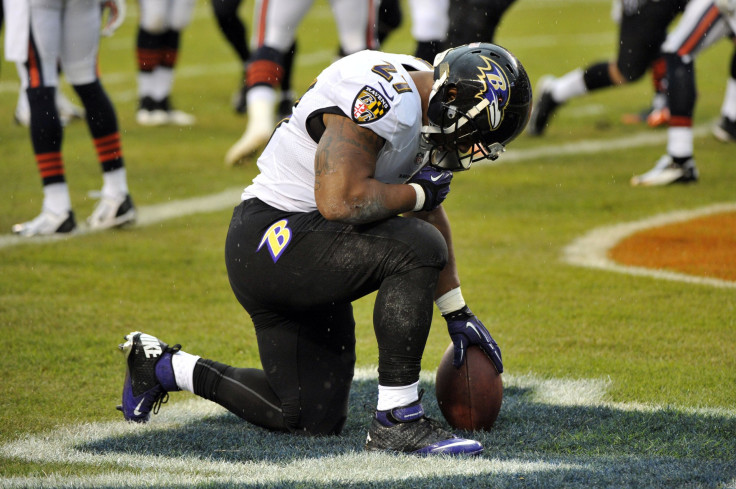 Former Baltimore Ravens running back Ray Rice has given up hard liquor in the wake of his domestic assault incident with Janay Palmer. The 27-year-old player reportedly blames alcohol for his actions on Feb. 15 – the night he knocked Palmer unconscious during a fight in an Atlantic City casino elevator, sources close to him told TMZ.
When describing the incident to Baltimore Ravens officials, Rice said both he and Palmer, now his wife, were drunk at the time, sources close to Rice told TMZ Sports. It has reportedly been months since Rice last drank hard liquor, though he still drinks wine.
In addition, both Rice and Palmer reportedly turned to religion after their domestic dispute. They were baptized in March and have undergone religious mentoring.
The Ravens announced Monday that they had terminated the remaining three years on Rice's contract after previously unseen footage of his attack on Palmer leaked to the public. In addition, NFL Commissioner Roger Goodell announced that the league would indefinitely suspend Rice.
"I have to be strong for my wife. She is so strong," Rice said in a statement Tuesday. "We are in good spirits. We have a lot of people praying for us and we'll continue to support each other. I have to be there for [Janay] and my family right now and work through this."
© Copyright IBTimes 2023. All rights reserved.