Razer's Nabu Smartband To Support WeChat, Will Hit US Soon For Less Than $100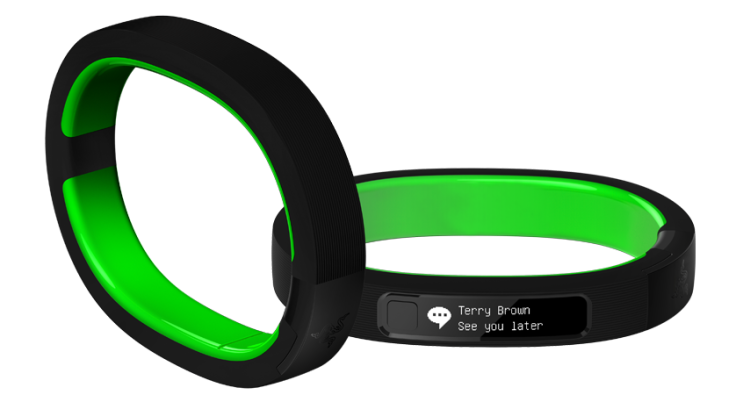 Razer, a San Diego-based hardware maker, announced Wednesday that its upcoming wearable device, dubbed the "Nabu" smartband, will support WeChat, a mobile-messaging platform developed by China's Tencent Holdings Ltd (HKG:0700).
In addition to showing notifications and measuring health metrics as a fitness band, the Nabu smartband, which will soon be available in the U.S., will also allow users to share information with other WeChat users merely by being within range of one another or by a handshake, Re/code reported, adding that Nabu owners will also be able to compare their fitness data with fellow WeChat users.
"You can even exchange social media profiles, or add contacts to your phone with just a high-five. By tagging digital functions to this friendly gesture that comes naturally to us, Nabu gives more meaning to your social interactions," the company said, on its website.
According to Razer's CEO Min-Liang Tan, Nabu will support iOS and Android devices, while support for Windows Phone is likely to be added to the device soon.
The wearable-device segment, dominated by Samsung Electronics Co Ltd (KRX:005935), LG Electronics Inc. (KRX:066570) and Motorola, is expected be a challenging one for Razer, but the company is expected to differentiate itself on pricing.
"We see this as definitely a mainstream product. That's why we've made it an open platform (and) priced it competitively," Tan told Re/code, adding that Nabu will go on sale in the U.S. in the next month or two for less than $100.
Introduced at this year's CES event in Las Vegas, Nabu is the first wearable device manufactured by Razer, which is better known as a company specializing in gaming products and PC peripherals such as mice, audio devices, keyboards, mouse mats and gamepads. The company also recently released a laptop and a tablet, called the "Razer Blade" and the "Razer Edge," respectively.
© Copyright IBTimes 2023. All rights reserved.