Real-Life Atlantis: This Indonesian Village Could Soon Be Submerged In Seawater
KEY POINTS
Cemarajaya is among the coastal villages in Indonesia's Java Island that could be submerged
Six kilometers of the Indonesian village's coast had been eroded in the past 20 years
A Buddhist monastery guardian said he is spending up to $27 per repair due to rising seas
Residents in an Indonesian village are racing against time to fortify their community against the rising seas.
Cemarajaya, an isolated village some 80 kilometers (50 miles) northeast of Indonesia's capital Jakarta, is among the parts of Java Island that could be submerged in seawater in the coming years due to climate change.
Cemarajaya village chief Rudi Candia told South China Morning Post that at least 6 kilometers (4 miles) of the village's coast had been eroded in the last two decades.
"There are 470 houses that have been affected, and there are 164 houses that have been relocated," Candia said.
Due to budget constraints, the Indonesian village chief said they only built timber piles and a stone wall on the beach to keep the seawater away.
Some residents also piled up used tires and sandbags in front of their homes to prepare for another swell.
Cemarajaya resident Ella Setiaputri said she uses up "more than 100 sacks" daily, but the sandbags are not strong enough to deter the seawater from coming into their shores.
Camrad, a Vihara guardian in the village, said that "maybe tens of millions [rupiah]" have been spent to protect the small Buddhist monastery from the rising seawater.
"I can spend 300,000 to 400,000 rupiah ($19 to $27) in one repair," Camrad said.
An Indonesian climate expert said a combination of factors causes the erosion of the village.
Edvin Aldrian, a professor of meteorology and climatology and member of the Indonesian National Research and Innovation Agency, pointed to the interaction between the sloping surfaces of the beach and the shallow sea.
"We are also dealing with the sea that has characteristics of M2 high tidal waves, which occur twice a day," Aldrian said.
Even Jakarta, the country's capital and home to more than 30 million Indonesians, faces a precarious situation.
According to the United Nations Climate Change, there are 13 rivers flowing in the Indonesian capital, and 40% of the city is below sea level.
Jakarta's vulnerability to rising sea levels has been exacerbated by man-made issues, such as the illegal extraction of groundwater that causes subsidence.
Some parts of northern Jakarta had already sunk 4 meters (13 feet) in the past two decades.
To save the residents of Jakarta from impending doom, the Indonesian government launched the construction of a new capital, Nusantara, more than 1,000 kilometers (620 miles) away in Borneo Island's East Kalimantan province.
Al Jazeera reported, citing the website of the Indonesian capital, that Nusantara would initially host 50,000 residents once its core infrastructure has been constructed.
Bambang Susantono, a former Indonesian transport minister who heads the Nusantara Capital City Authority, boasted that the new capital would be a "prime example" of how cities could adapt to climate change.
Last year, a report by the U.N.'s Intergovernmental Panel on Climate Change predicted that nearly 143 million people worldwide could be displaced over the next 30 years due to rising sea levels and climate change.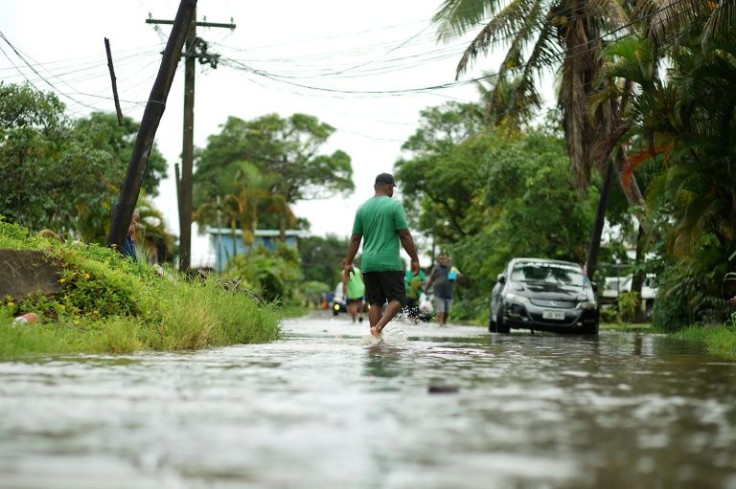 © Copyright IBTimes 2023. All rights reserved.