Real Madrid-Linked Paul Pogba Should Leave Manchester United, Says Paul Ince
KEY POINTS
Paul Pogba has been linked as a transfer prospect for Real Madrid
Manchester United had a recent 0-0 draw against Chelsea with Pogba seeing limited minutes
Paul Ince thinks the Red Devils are better off without Pogba
Former Manchester United skipper Paul Ince believes that the time has come for French standout Paul Pogba to leave the Red Devils and fulfill his "dream" move to Real Madrid.
Pogba has been heavily rumored to be on his way to Santiago Bernabeu, despite the fact that Manchester United opted to extend his contract at Old Trafford until 2022.
In the recent English Premier League fixture against Chelsea, head coach Ole Gunnar Solskjaer relegated Pogba to his back-up unit for the third-straight time, with Scott McTominay and Fred preferred in central midfield.
Although Pogba was later introduced in the second half, Manchester United still fell short in clinching the victory and settled with a 0-0 draw with the Blues.
Ince is evidently not a big fan of Solskjaer's call to bench Pogba for the last three outings. He insisted that the 27-year-old should have started ahead of either McTominay and Fred.
"Paul Pogba should be on the pitch. This is a big, big game," Ince told beIN Sport. "For him to be sitting on the bench and watching, with no disrespect, McTominay and Fred playing in his position, I would be saying, 'I must be doing something wrong if I can't get in this team.'"
Instead of giving the Frenchman a cold treatment due to his interest to suit up for Real Madrid, Ince has urged Manchester United to part ways with the Frenchman.
"I know he has had an injury, and he might be trying to bring him on a little later on. But I think it is time to move on. He has come out in the last two weeks and said he wants to join Real Madrid," he said.
"I think his performances, since he has been here, have been inconsistent. Paul Pogba is a world-class player, and when he moved to Old Trafford, I thought [it would be] great. But all he has done is been a problem. The fans have gone against him and now Bruno Fernandes has come in and shown what you need to do to be a Manchester United player," he continued.
While Pogba's future with the Red Devils remains uncertain, Solskjaer shared that the young athlete is still an important part of his roster.
"He's been out for a while with coronavirus this summer, so he's getting better and better," the manager said. "Maybe I was unfair to him starting him that early in the first few games, but he's coming on and he's done great when he's come on."
It has been a tough month for Manchester United as highlighted by their 1-6 loss to Tottenham Hotspur last Oct. 4. They're looking to bounce back on Wednesday as the Red Devils are set to square off with RB Leipzig in the UEFA Champions League.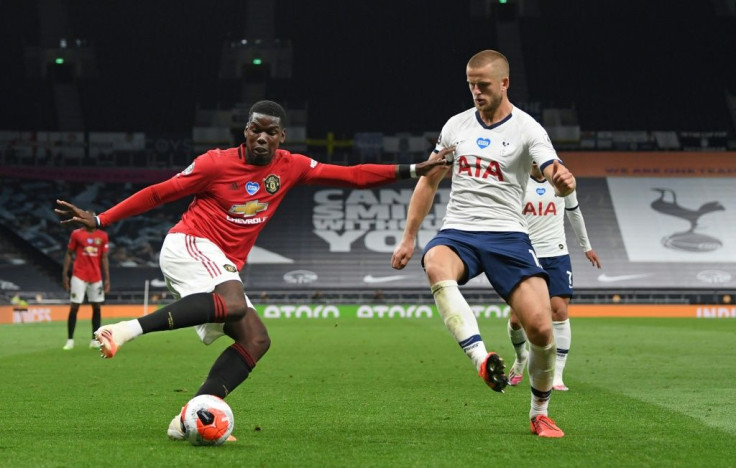 © Copyright IBTimes 2023. All rights reserved.