Real Madrid Rumors: Zinedine Zidane Wants Manchester United's Star, Sets Up Secret Meeting
KEY POINTS
Zinedine Zidane is desperate to bring Paul Pogba to Real Madrid
Juventus is also interested to bring back Pogba
Pogba's agent is not in good terms with Madrid's president
Desperate to nab his long-time target Paul Pogba, Zinedine Zidane has taken the negotiation process to a different level. A known suitor of the Manchester United star, the Real Madrid boss has reportedly set up a secret meeting with Pogba's agent Mino Raiola as they discussed a potential deal that would send the French midfielder to the Spanish capital in the summer transfer window.
"Zinedine Zidane recently met with Mino Raiola, the agent of Paul Pogba. Together, the two men would have taken stock of the situation of the French midfielder, which Zizou absolutely wants at Real Madrid," a recent scoop from Le10 Sport read.
Pogba, who has a year left in his contract at Old Trafford, has long been speculated to part ways with the English club as several reports claim the 27-year-old could be on his way back to Juventus. The said talks allegedly served as a wake-up call for Zidane, who has been an open suitor of the 2018 World Cup winner for quite a while now.
"The Merengues are not alone on the spot since Juventus, the former club of Pogba wants to bring him back," the same report claimed. "Mino Raiola had started discussions with the Turin management in order to study the possibilities of carrying out a transfer this summer. A maneuver that seems to have prompted Zinedine Zidane to work to finally attract Paul Pogba in his nets."
In the summer of 2019, Zidane's efforts to land Pogba all went for naught after Man Utd declined to accept a £27.6 million offer that also included James Rodriguez.
But as he hopes to not be denied for the second straight summer, Zidane would still have to overcome one hurdle in his bid: the grim connection between Raiola and Madrid's president Florentino Perez. It is to be noted as well that the latter has not always been a fan of Zidane's aggressive pursuit of Pogba.
Pogba is said to be at a crossroads with only one thing certain in his mind, and that is to leave Manchester United. With the summer transfer window drawing closer, how things will unfold for the soccer star is something that fans are looking forward to.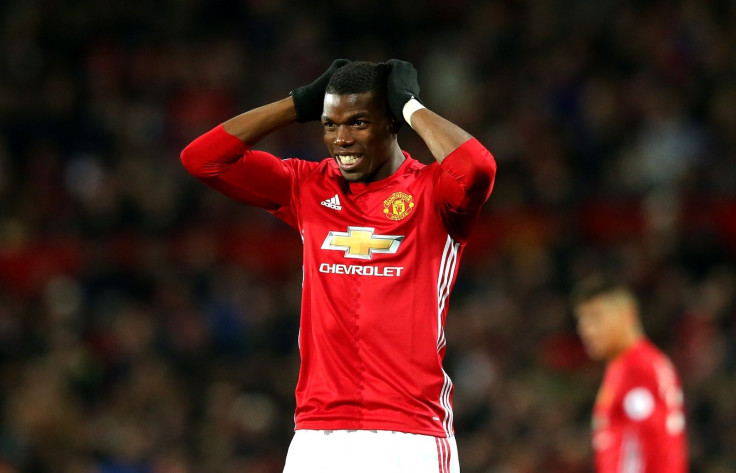 © Copyright IBTimes 2023. All rights reserved.