Real Madrid Star Urges Lionel Messi To Stay In Barcelona
KEY POINTS
Sergio Ramos does not want Lionel Messi to leave Barcelona
Messi is linked to a massive deal with Manchester City
Ramos is confident of his future in Real Madrid
Sergio Ramos wants Lionel Messi to continue representing the Catalans, saying it is what's best not just for Barcelona, but for Spanish football as a whole.
Albeit saying that Messi's decision is the least of his club's concerns, the Real Madrid star captain would still love to see the Argentine superstar at the forefront of the Spanish capital's archrivals for the seasons to come.
The six-time Ballon d'Or winner has spent 20 years in Barca and is now being linked to a massive deal with Manchester City.
"It's something that we're not focused on but the player has earned the right to be able to decide on his future," Ramos said, via Goal. "Having said that, for the Spanish game and for Barca and for the rest of us, we'd like him to stay as we always want the best around."
Ramos likewise could not escape questions about his own future as he enters the final year of his contract with Madrid.
But unlike Messi, the 34-year-old is determined on staying with the La Liga giants. And despite not having served with the official offer sheet to extend his stay at Santiago Bernabéu yet, he insisted that there is nothing to worry about.
"It's something that we have yet to address but something that neither I nor those at the club are anxious about," Ramos responded when asked about the progress of his renewal talks with Madrid.
"I've spent years with Real Madrid and never really contemplated leaving and am confident that we'll reach a mutually suitable arrangement. My focus is now on preparing for a solid season ahead."
The Spanish footballer also discussed his plans with the national team, particularly his participation in the Tokyo Olympics, which was supposed to take place this year before being postponed to 2021 due to the pandemic.
"I'm looking at taking things one game at a time and we'll have to wait and see," added Ramos, who is set to lead Spain in their Nations League match against Germany on Thursday.
"This is set to be one of the most complex seasons with games set to be played every three days due to the tight schedule."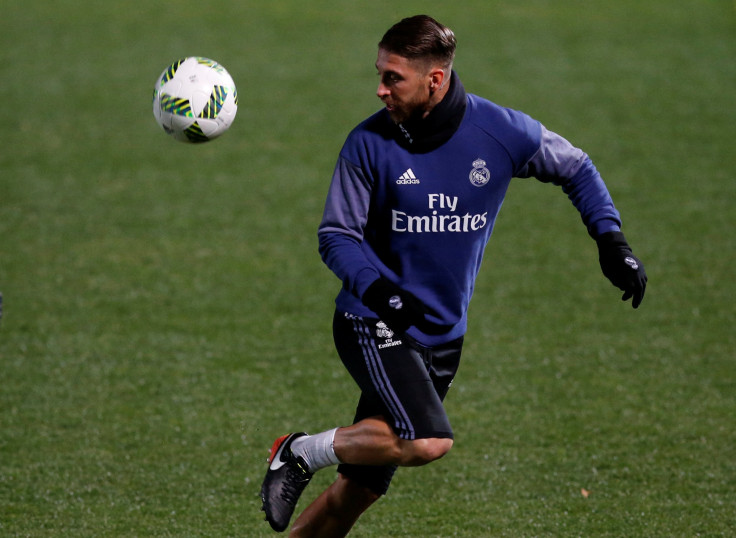 © Copyright IBTimes 2023. All rights reserved.