Real Madrid Vet Names Biggest Rival Outside Barcelona Superstar Lionel Messi
KEY POINTS
Sergio Ramos acknowledges that Ronaldinho is much harder to defend than Messi
Ramos admits that Ronaldinho made him a better player
The Spaniard is now one of the leaders in Real Madrid
Sergio Ramos is best remembered for his "El Classico" showdowns with football mega-star Lionel Messi, but when it comes to the rivalries that he had on the pitch, the gritty Spanish defender mentioned a different yet familiar name.
Throughout his 17-year senior career as a center-back, Ramon conceded that Brazilian legend Ronaldinho gave him the most difficult time on the field.
"There've been many. Ronaldinho was virtually unstoppable at his best, as a forward or a playmaker," Ramos said via Sport Bible.
While Messi will forever be associated with the intense head-to-head between Barcelona and Real Madrid, Ramos attributed his maturity as an athlete to his many gutter wars with Ronaldinho.
When Ronaldinho was in Barcelona, he collected multiple championships by steamrolling through the competition--including Ramos' Real Madrid.
With Ramos being a fledgling skipper at that time, he experienced firsthand how it felt like defending someone of Ronaldinho's caliber.
In 207 appearances for the Catalans, Ronaldinho netted 94 goals and tallied 71 assists as he found a way to get around his defenders and score in a variety of moves.
Now serving as one of the senior booters in the Zinedine Zidane-mentored troop, Ramos is now looked up to by his peers as a leader. Most recently, the Camas native achieved a career milestone as he scored his 100th goal in Real Madrid's UEFA Champions League victory over Inter Milan.
Ramos is only the 21st player to score 100 goals for Real Madrid, tying with Fernando Morientes. He is five goals behind Gareth Bale and four off Brazilian legend Ronaldo.
The Spaniard has every reason to celebrate the feat, but he chose to magnify the team's overall efforts.
"I'm very happy on a personal level, as you say, to have reached the 100-goal mark. At the end of the day, individual prizes always come second, but it's really pleasing to be recognized for scoring 100 goals after so many intense years and so many sacrifices," he stated.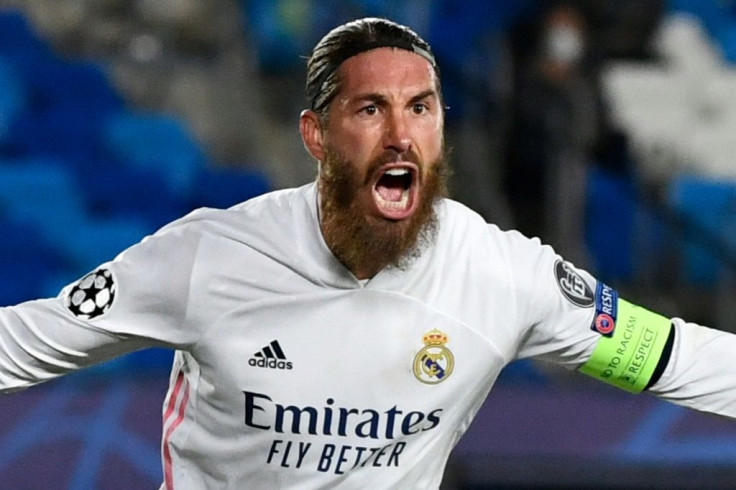 © Copyright IBTimes 2023. All rights reserved.