Realtor.Com To Show Prospective Buyers Flood Risk Homes As Hurricane Laura Approaches U.S.
With a rapidly intensifying Hurricane Laura churning in the Gulf of Mexico and headed towards the Eastern Texas and Southern Louisiana coasts, one realtor site is making a big shift to prepare potential homebuyers of their future flood risk when they prepare to buy a home.
According to NPR, Realtor.com, one of the leading listing websites, is officially becoming the first to disclose information not only about a property's flood risk but how climate change could increase that home's risk in the coming decades. The company told the news site that each of the approximately 100 million listings on its site now includes flood risk information that was assembled both publicly and privately.
The information is made up of two different statistics. The first allows the consumer to know if their home is located in a Federal Emergency Management Agency flood zone, while the second reveals a flood risk score assembled privately, which accounts for climate change, rising sea levels and other factors that are not used by FEMA.
That score comes from the First Street Foundation, which published nationwide flood risk information for many properties on their website beginning in June, Those interested in buying a home can go to that site, enter an address, and see details about the flood risk, both at the current time an in the next 30 years. Scores are assigned between 1 and 10, with 1 being the lowest risk of flooding and 10 being the highest.
Those scores, as well as FEMA's data, are now going to be on the Realtor listings, though information about past flooding is not yet available. Examples of the flood risk of various homes in different areas of the country include ones in Venice Beach, California, which have a risk level of 1, while those numbers differ on different spots of the Eastern U.S. A building in New York City also has a risk factor of 1, while a home in Southampton on Long Island carries a risk of 4 and a home in Wrightsville Beach, North Carolina, has a flood risk of 6.
Other sites for listings, which include the popular Redfin, Zillow and Trulia, told NPR that they don't intend to share that information, however, since homeowners are usually reluctant to share it because it can decrease the value of their home.
"We need to be very careful about how we provide information," Taylor Marr, lead economist at Redfin said. "Could this actually reduce the value of this existing homeowner and essentially take away a lot of their net worth?"
The news about what Realtor.com is doing comes as the Southeastern parts of the U.S. in the Gulf of Mexico prepare for an incoming Hurricane Laura, which has been upgraded to a Category 3 storm and has the potential to become a 4. Evacuation efforts for parts of the Louisiana and Texas coasts have begun ahead of the storm.
The concerns about Laura come as much of the area is remembering the 15-year anniversary of Hurricane Katrina, which battered New Orleans and a large portion of the region on Aug. 29, 2005, as a Category 5 storm.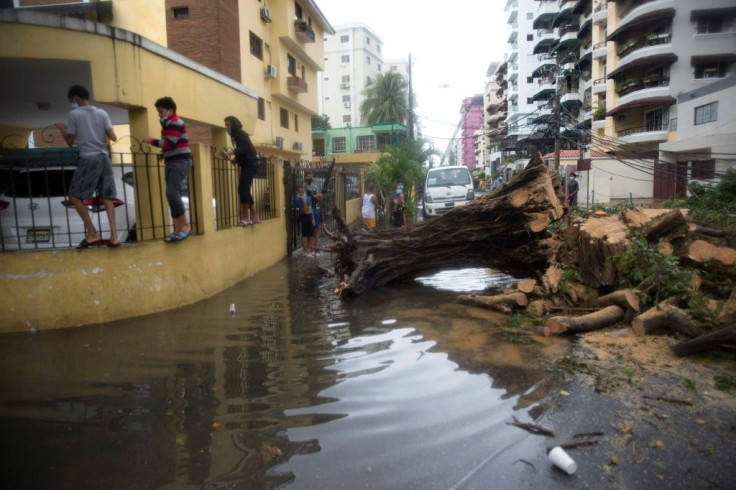 © Copyright IBTimes 2023. All rights reserved.