Rebekah Brooks Cleared, Andy Coulson Guilty In News Of The World's Phone Hacking Scandal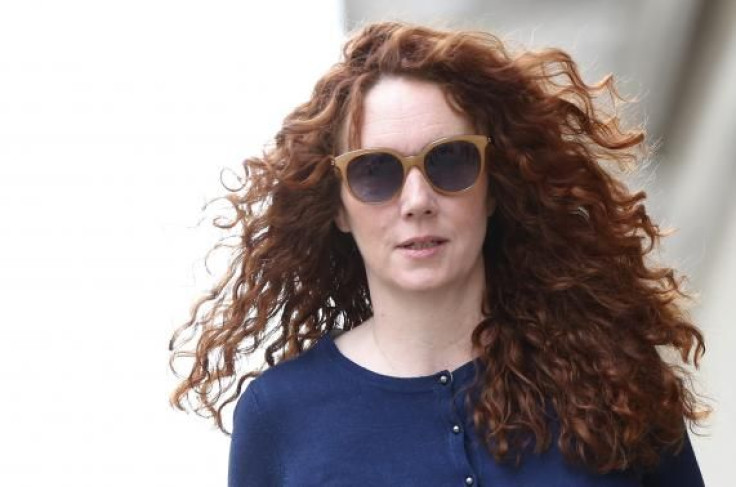 A British jury Tuesday found former News of the World Editor Andy Coulson guilty of phone hacking while his colleague at the tabloid, Rebekah Brooks, was acquitted of her alleged role in the scandal that became a black eye on media titan Rupert Murdoch's newspaper operations.
The scandal led Murdoch to shut down News of the World in July 2011 after it was revealed that the phone hacking victims included families of killed soldiers and murdered teenager Milly Dowler, whose case led to some of the charges. The hacking of Dowler's phone caused her family and police to believe she was still alive because they thought she was the one accessing her phone.
Following an eight-month-long trial, Coulson, the erstwhile head of communications for former British Prime Minister David Cameron, was found guilty of conspiring to intercept communications, according to the Associated Press. Brooks was acquitted on that charge and was also acquitted on bribing officials and obstructing police.
Coulson showed no emotion as the verdict was read while Brooks looked like she mouthed "thank you" to the jury and held the hand of Cheryl Carter, her personal assistant, the BBC reported.
Three others brought up on similar charges, including Carter; former News of the World Managing Editor Stuart Kuttner; Charlie Brooks, Brooks' husband; and former security head Mark Hanna were cleared for their alleged roles in the scandal. Kuttner was found not guilty of conspiring to hack voice mails, while Carter and Hanna were found not guilty of conspiring to pervert the course of justice.
© Copyright IBTimes 2023. All rights reserved.