Refugee Crisis Europe 2015: How Syrians Are Using Smartphones To Travel Through Western Europe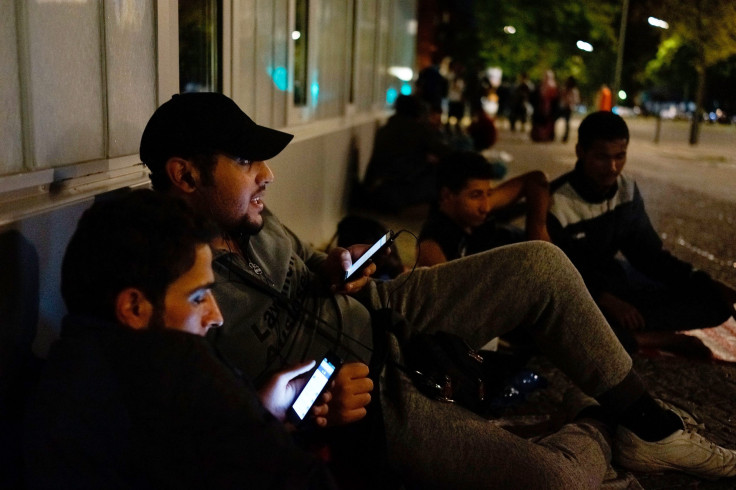 Mohanad Al Abdullah prayed for the first time in two years during the several hours he spent in a crowded smuggler's boat crossing the Aegean Sea in September. Stepping onto the shores of Greece on the way to Germany, he celebrated surviving his dangerous sea journey from Turkey with a selfie, posting the snapshot to Facebook using the same phone that would allow him to navigate through Eastern Europe and begin learning the language of his adopted nation.
Mohanad, 17, was one of hundreds of thousands of Syrians who braved dangerous boat crossings since January to enter Europe via the Aegean Sea after fleeing an escalating civil war in Syria. Forced to abandon most possessions, Mohanad, like many refugees, took an item that can be used for everything from navigation to communication: his smartphone. For people making a nearly 1,250-mile journey through Europe, Google Maps, Facebook and other methods of 21st-century mobile communication have often meant the difference between life and death, while innovative European tech firms are increasingly looking to streamline the travel and integration process through new apps designed for refugees.
An estimated 87 percent of Syrians in Europe have smartphones, and they often use Google Maps to plot their journey, while communicating with their family back home using apps like Viber, WhatsApp or Facebook Messenger. Mohanad said he used an app called Maps Me that allows users to download world maps and use them offline. He also uses the technology in ways more familiar to average teenagers -- he can talk to family or friends and post selfies to Facebook and look up German phrases. He said he speaks frequently with family via the free calling and texting application WhatsApp.
"It always feels good when I talk to them," he said Tuesday, adding, "but then I only start to think about the future and how am I going to miss them more."
Smartphones Lighting The Road To Europe
More than 600,000 asylum-seekers have arrived in Europe since January, with over half of them coming from Syria, as a raging civil war has displaced several million people since 2011. The vast majority of asylum-seekers arrive first in Greece or Italy in Southern Europe because of their proximity to the Middle East and North Africa, before continuing on to destinations in Western Europe, where the economy is stronger or where they may already have family. As the European Union struggles to come up with protocol for handling asylum cases, most refugees have fended for themselves, walking or taking buses to their final destination, often relying on information they can find on their own, especially through smartphones.
Transit camps managed by nonprofits and by national governments throughout the continent have tried to provide charging stations or solar chargers to ensure that refugees have access to information through their devices. Camps and local businesses also have provided Wi-Fi for travelers throughout the route.
One aid worker said the prevalence of smartphones and their creative uses combat stereotypes people might hold about refugees being primarily agrarian or impoverished. "It challenges the typical perception of a refugee in a poor sub-Saharan setting in a camp," said Oliver Money, a press spokesman for the International Rescue Committee, an emergency-relief nonprofit based in London.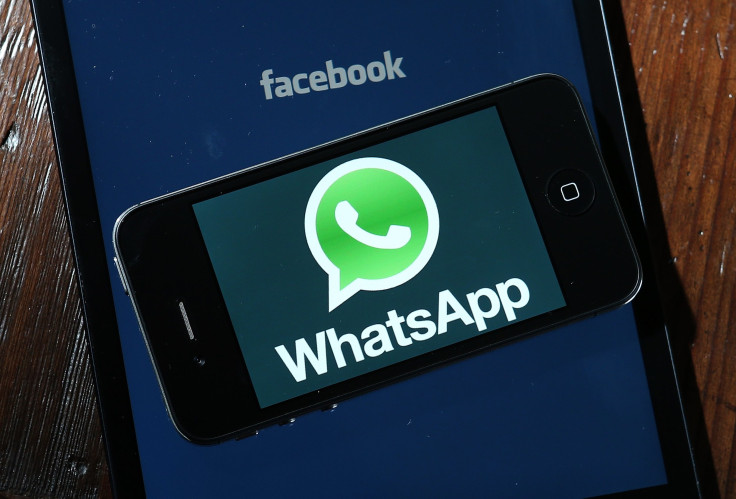 Facebook groups in particular have played a large role in all stages of traveling to Europe, from planning, to navigating, to finding ways of integrating upon arrival. Refugees who enter the EU through Greece and want to settle in Germany, for instance, have to cross through several countries, usually Slovenia or Croatia, to arrive at their final destination. People fear being intercepted by the police and forced to stay in one of the transit countries, pushing them to cross borders illegally. Word of mouth, often through Facebook, allows people to communicate where and when to cross. Some smugglers have even used Facebook to contact refugees directly to hawk their services in crossing borders.
Some of this border crossing information has led to dangerous navigation mistakes, said one policy expert for the International Rescue Committee. The information about how to evade border police, though often false, has directed some refugees to wade through cold waters or walk through areas in Eastern Europe that contained land mines.
"Part of what we need to do is stop the rumor-spreading that leads people to take dangerous routes," Sanjayan Srikanthan, a policy expert for the nonprofit, said.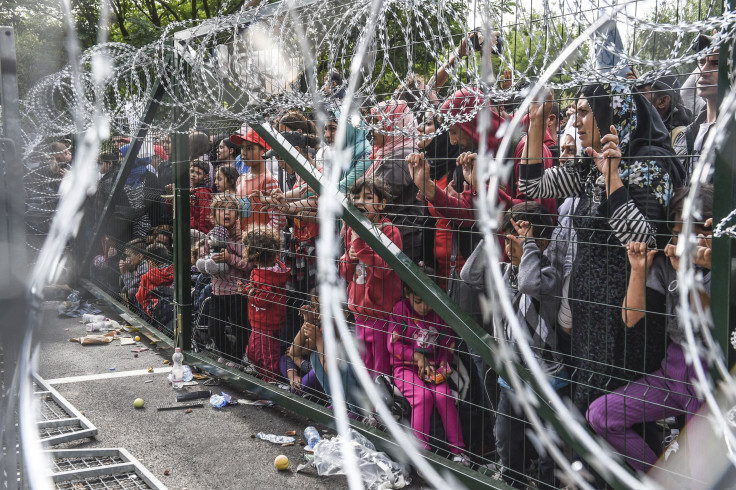 New App Creation Closing Information Gap
To combat the issue of poor information, several European companies and individuals have created apps to facilitate travel and integration for asylum-seekers. One Hungarian husband-wife team invented InfoAid, an app that provides accurate information for refugees on the move in their native language.
"It was not much help to get a sheet printed in Hungarian for someone coming from Syria," said Nina Kov, one half of the husband-wife duo, noting the cultural and linguistic divide between the government and the refugees.
The app works in several languages, sending out updates from reliable sources on the ground in various transit countries, providing up-to-date information on border closings, bus departures and other basic alerts, such as where to find potable water. The information is verified by researchers and sent out to refugees in SMS alerts. The app has spread to Greece, Serbia, Croatia and Slovenia, with at least 1,000 downloads per day since it was released in September.
"We wanted something that could build some kind of trust between us and the refugees," said Enys Mones, the Hungarian-born programmer who coded the app. Mones said he catered to the asylum-seekers' needs in order to restore some of the trust that was lost after refugees were purposefully or accidentally misled by Hungarian authorities. In one well-documented case in September, Hungarian police told refugees they were boarding a bus for Western Europe, only to transport them to a nearby detention camp.
Mones said he first coded the app as he would any other, where users were prompted to put in basic information including full name and other details in order to register. Refugees arriving without legal status in Europe were wary of inputting personal data, however, and he soon changed the program to give them more security.
"We thought that if information is told in an appropriate way and in their own language, and if they trust this information, we can somehow avoid some of the troubles and unfortunates scenes," he said.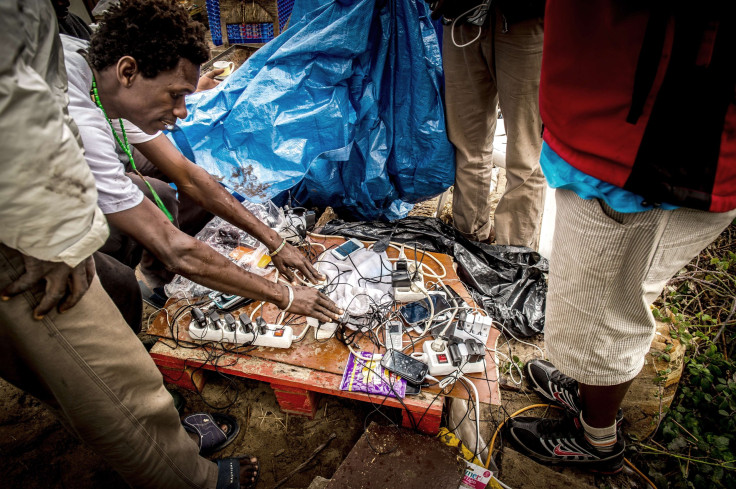 The International Rescue Committee last week launched a website similar to InfoAid in partnership with Google to combat the problem of poor information and provide facts in Greek on everything from emergency housing to transportation. Apps have also been used to connect people in need with humanitarian aid, especially in countries such as Germany or Austria that have some of the highest volumes of asylum-seekers in Europe, with Germany anticipating as many as 800,000 applications for asylum before the end of the year.
For refugees who want to settle in Germany, apps exist for everything from finding housing to applying for asylum. Many of these programs were advertised on different platforms and weren't very well integrated, however, meaning aid organizations couldn't find the people they were meant to help, and vice versa.
Place/Making, a German technology company, responded to this need by creating InfoCompas, a website that serves as an interface for these programs. "It's a meta-structure approach," said Jan Lindenberg, a partner in the company. "There were all these different, very interesting projects coming up in the last month, but we also noticed that there was not one infrastructure showing all these programs in an organized way," he said.
The site sees a few thousand hits a day and is looking to expand, with the municipal government in Berlin aiming to integrate InfoCompas into its own welcome sites for asylum-seekers. "There was this kind of social entrepreneurship before," said Lindenberg, "but now, the refugee topic, it's opening a new group of applications."
Social Media Misconceptions
Despite all of the practical benefits of bringing a smartphone on the journey to Europe, some social media users have criticized their prevalence, arguing that if Syrians are rich enough to have cell phones, their situation can't be that dire. Policy experts have slammed this idea, arguing that a cell phone is perhaps the single most useful object to bring.
"It really does have a more practical purpose than it does for teenagers in high school, because they are sending a message to people back home or in camps," said Natalia Banulescu-Bogdan, assistant international director for the Migration Policy Institute, a U.S. think tank.
In one situation a young Syrian used WhatsApp, a free communication app, to call the Greek coast guard after the smuggler's boat he was on began to sink, Banulescu-Bogdan said Thursday. He was able to give the coast guard the boat's coordinates in the Aegean Sea, effectively saving the dozens of people on the sinking boat with him.
"These are lifelines for people, they aren't toys," she said.
© Copyright IBTimes 2023. All rights reserved.