Refugee Crisis: Germany Warns Italy, Libya Against New Route Into Europe Amid Rising Right-Wing Violence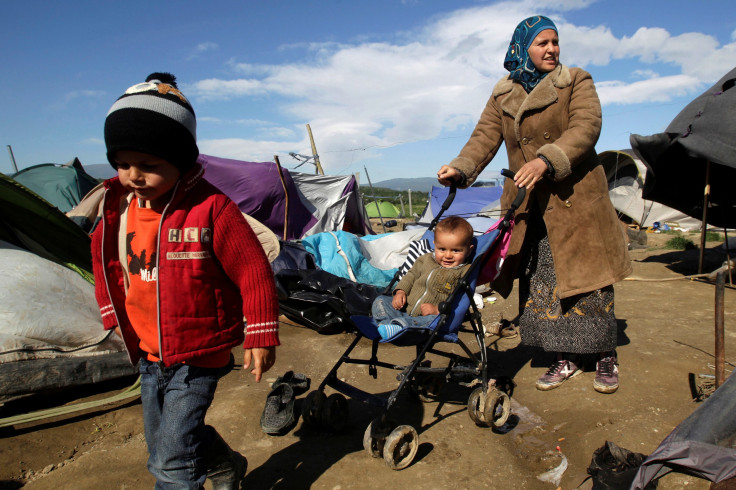 Libya and Italy could soon become the new major routes for refugees hoping to reach Western Europe, Germany's interior minister warned Thursday. Both Germany and Austria are applying pressure on Italy to control its borders amid worries over rising attacks on refugees.
"It's clear that the Balkan route is a thing of the past and no longer will or should be a place again from where people will be waved through to Germany and Austria and to the center of Europe," said Interior Minister Thomas de Maiziere, Reuters reported.
Officials from Germany and Austria argued that Italy must secure its borders as refugees continue to arrive in Europe despite a one-for-one refugee swap deal agreed to between the European Union and Turkey in March. Austria said it was considering reintroducing border controls at the Brenner Pass in the Alps on the Italian border, fearing it will become a major refugee route. A right-wing, anti-immigrant candidate just won the first round of the Austrian presidential election.
"What is happening at the Brenner border crossing lies first and foremost in the hands of Italy," de Maiziere said.
The statements come as Germany's Federal Police warned Thursday that there will be more violence from anti-refugee right-wing groups in coming months as the country experiences a "climate of fear."
Asylum-Seekers in Germany by Country of Origin in 2015 | FindTheData
"Apart from physical harm, one has to reckon with murders," police said in a statement. Authorities warned that pro-refugee groups, volunteers, journalists and politicians could all be targeted, the Washington Post reported.
Authorities have reported hundreds of attacks against refugee homes and centers since 2015. More than 347 crimes connected to refugee accommodation were reported in the first quarter of 2016 in Germany, while 73 violent crimes were committed directly against refugees.
More than 1 million refugees arrived in Germany last year as Chancellor Angela Merkel proclaimed an open-arms policy. Refugees fleeing conflicts and repressive states including Syria, Iraq and Afghanistan continue to make dangerous land and sea crossings into Europe. More than 183,000 people have made sea crossings into Europe so far in 2016, at a cost exceeding 1,200 dead or missing, the International Organization for Migration reported.
© Copyright IBTimes 2022. All rights reserved.
FOLLOW MORE IBT NEWS ON THE BELOW CHANNELS