Refugees Stranded In Greece, Remain Mostly Clueless About EU-Turkey Deal Determining Their Fate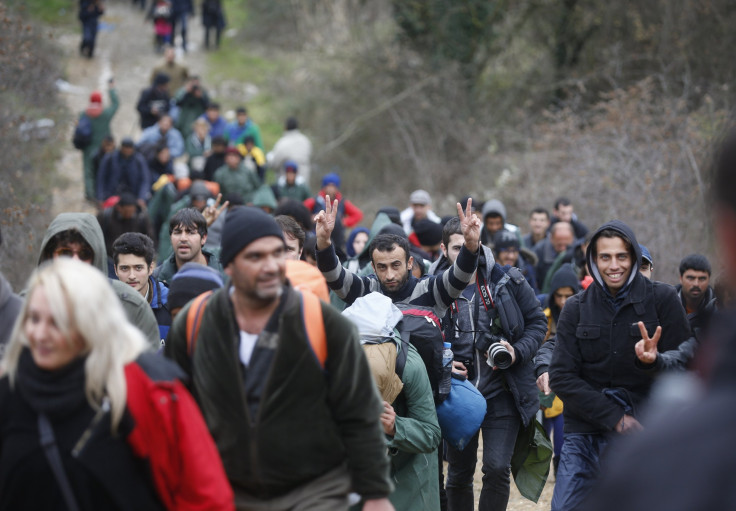 In Lesbos, Athens and Idomeni, people are piling up: young men and old, mothers and families. Dispatched by rubber boat, scattered over Greek territory, refugees in their tens of thousands are amassing at the Greek-Macedonian border, awaiting their fate, a fate that will be decided in Brussels.
Last week, European leaders agreed on the outlines of a "one in, one out" deal with Turkey that will, for every Syrian refugee resettled in Europe, see one Syrian refugee returned to Turkey from the Greek islands. Cash and human beings are the bargaining chips: Turkey can expect an extended aid package of 6 billion euros ($6.7 billion) in exchange for taking back and, in some cases, repatriating migrants. German Chancellor Angela Merkel heralded the agreement as a "breakthrough" that would deter refugees from making the perilous sea crossing but said more time was needed to hammer out the details. The agreement is expected to be finalized at a summit later this week.
In the interim, more than 14,000 people are stuck in and around the Greek village of Idomeni, hoping against hope that the border will be reopened, largely unaware of the geopolitical game of dice that will determine their final destination.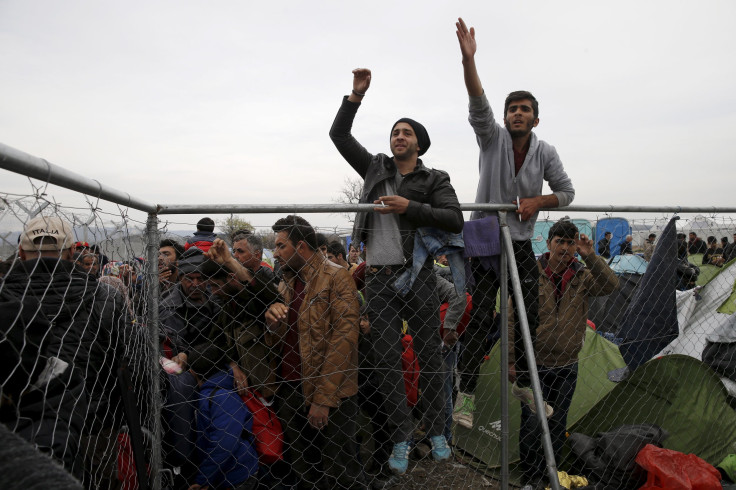 "When we tell [the refugees that the border is closed], they think that they will somehow be able to get through. There's lots of confusion," Elianna Konialis, emergencies director of the Greek NGO Praksis, told International Business Times in a phone interview from Athens. "Even if people have heard that the border is closed [before they make the journey], they want to see it for themselves."
According to the latest data from the United Nations High Commissioner for Refugees, around half of the Mediterranean sea arrivals are Syrian, with a quarter from Afghanistan and a sixth from Iraq. Iranians and Pakistanis make up the bulk of the rest, with much smaller numbers coming from the Maghreb region: Algeria, Tunisia, Morocco and Libya. Until recently, only Syrians and Iraqis were guaranteed refugee status, even though, according to the U.N. refugee agency, most of the rest also are fleeing war, violence and persecution.
But, in keeping with the imperative of European Council President Donald Tusk, exhorting economic migrants, wherever they are from, "Do not come to Europe," country of origin is no longer the sole determiner of successful entry. Now birthplace matters too, with border officials applying ever more stringent criteria to whittle down the list of eligible asylum-seekers.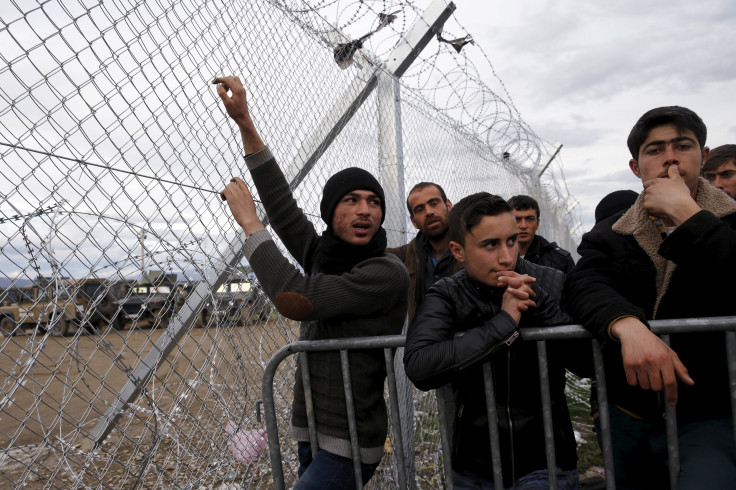 Shahrukh Baloch has experienced this process first hand. The 23-year-old native of Balochistan, Pakistan's western province whose ethnic Balochi residents have long fought to secede from the state, left home two years ago, following three years' imprisonment. Labeled a terrorist by his own government, Baloch knew his life would be in danger if he stayed. "Growing up, many of my cousins died [in the fight for independence] and I didn't want to be next."
Baloch spent 18 months in Turkey, working in a vegetable market and chicken farm to earn enough money to pay his 1,000 euro ($1,109) passage to Greece. It was in Turkey that he received the news his brother had been killed by Pakistani security forces. Grief hardened his resolve: Baloch, like the majority of refugees, dreamed of a life of safety in Germany. But when he reached Idomeni last November, the border was closed, leaving some 20,000 people stranded.
Baloch articulated the thoughts of many on discovering that the border authorities would determine whether he qualified for asylum: "We walk for days, weeks, months, face danger on land and sea, and when we get [to the border] we're told we're not real refugees."
And it's not only Pakistanis and Afghans who have been left at the border. Increasingly, officials are deciding that certain areas in Syria and Iraq are safe, and their residents are not in need of international refuge.
"It is European policy to distinguish between people," Baloch told IBT. "[It's as if the border officials ask] 'Are we bombing the city you're living in or not?'"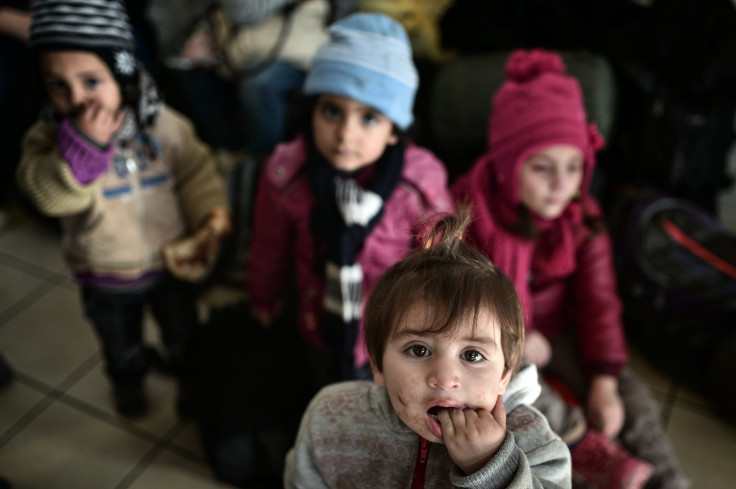 This change in policy has had major implications for family reunification. Hussan al-Assad was one of the first wave of Syrian refugees to reach Germany, in December 2013, in a journey of almost two months. It started with an abortive sea crossing from Alexandria, Egypt, before he traveled to Istanbul with his 8-year-old son and continued the arduous trek overland through Bulgaria and Serbia. If he tried to make the same trip now, he would be turned back. Assad's only crime is to be born in Damascus, Syria's capital, which is under regime control and considered a safe residence of origin by border authorities.
"I am lucky to be in Berlin with my wife and children [his wife and daughter joined later], but my parents, brother and sister are in Damascus," Assad said in a phone interview with IBT. "I haven't seen my family in four years, and I don't know when I will see them again."
Damascus residents, even if they are safer than people in northern Syria, are still suffering, Assad said. In addition to the threat of mass-casualty suicide bombings at the hands of the Islamic State group, people must contend with a prohibitive cost of living that is, according to Assad, "more expensive than Germany."
Assad is unconvinced that the partial ceasefire implemented in Syria Feb. 27 will make a long-term difference and argues it's a case of "buying time." He's also skeptical of the deal between Turkey and the European Union. "Everybody wants to make money … [The deal is] good for Turkey, but Syrians are paying the price."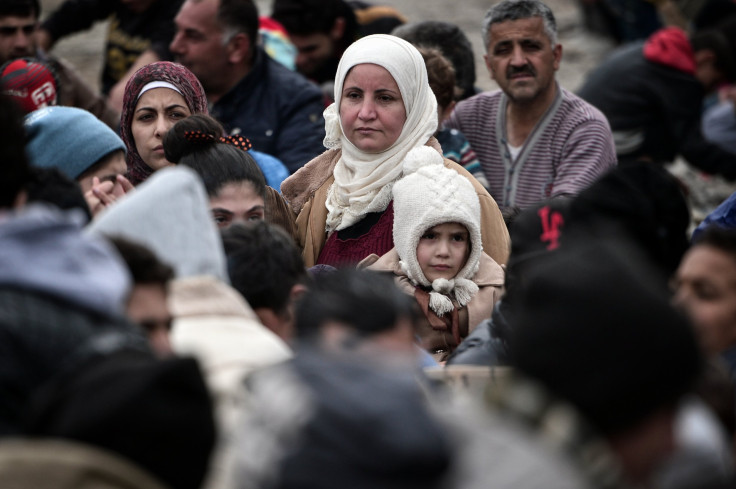 Shahrukh Baloch agrees: "It's a money game. It's not negotiations … Turkey will never stop the refugees [from crossing the Aegean]. Greece will suffer the most – as it is already."
Baloch speaks from experience – after his German ambition was thwarted, he decided to stay in Greece as a volunteer. Now he works for the humanitarian group "Better Days for Moria," which was set up to improve the living conditions in Moria refugee camp on the island of Lesbos. The Greece-Macedonia border, in his telling, evokes a grim miasma of death and despair.
"I saw three dead bodies in front of me and witnessed many human rights violations. People were confused — there were not enough translators — most had no idea what was going on."
Baloch estimates that some three-quarters of refugees arriving in the camps are not aware of border closures and newly barricaded routes. Many have been conned, he says, by smugglers who made promises with no means of keeping them.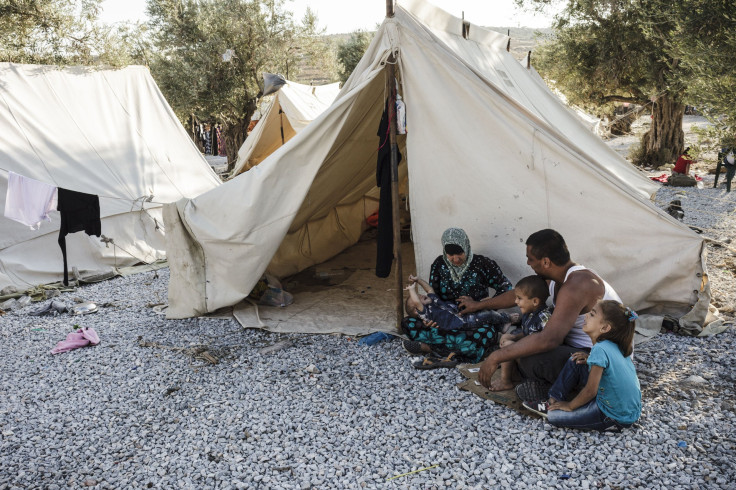 "Many people believe that if they pay more money [to the smugglers] there will be a way through."
Since the Balkan route has been sealed off, smugglers' rates are at a premium, Baloch says, with people paying upwards of 3,000 euros ($3,330) to leave Greece. Some enterprising individuals even offer a money-back guarantee for those who don't make it out. The remainder swell the population of Greece's transit camps, which are starting to make their permanent mark on the landscape.
"Previously, people stayed in the [refugee] camps for no more than a few days. Now we are seeing families who have been here for more than a month," emergencies director Konialis said. "The border closures have completely changed the context [in which we] provide humanitarian relief. Thousands of people are trapped in Greece — and we have no way of knowing when or how they will leave."
For those who have the money, Albania is the latest route out: Refugees, ill-equipped for the cold, are braving glacial temperatures and craggy mountainside in the desperate hope that they will make it to the fertile soil of northern Europe.
In this barren landscape, there are no guarantees but, behind them, there is no future.
© Copyright IBTimes 2023. All rights reserved.