Relooking The Draft: Anonymous GM Would Have Picked Ja Morant Over Zion Williamson
KEY POINTS
Ja Morant has been putting up stellar numbers in the first half of his rookie season
An anonymous GM shared that he would have picked Morant over Zion Williamson
The new generation of stars are good for the NBA
Ja Morant has been nothing short of sensational in his rookie season. He's proven that he can play with the best in the league with his athletic ability, court vision, and a fearless demeanor.
Whether it's pulling up deep from three or crossing someone up for a highlight, Morant has made his mark as remarkable. It's only half the season but the Memphis Grizzlies may have found their new franchise player. He's averaging close to 18 points and 7 assists per game.
The Memphis Grizzlies selected him second overall in the 2019 NBA draft over basketball phenom Zion Williamson. While Morant is experiencing success early on, Williamson is still waiting for his NBA debut. As the former Murray State guard makes his case as the leading candidate for Rookie of the Year, one anonymous general manager shared that he would have picked the Morant over Williamson.
As reported by Vincent Goodwill of Yahoo Sports, this GM was high on picking Morant as the first pick. "I would've taken Ja [Morant] or traded back to pick up as many picks as I could," he shared. This would have provided a tremendous amount of pressure on the GM and on the organization if this happened – considering Williamson was the consensus pick of all scouts.
But for now, it's hard to create a comparison now on who will have a better career in the long run. While Morant is 37 games into his career, Williamson is set to make his debut this week against the San Antonio Spurs. The ceiling is high for both players and the future is bright for the league.
New Orleans Pelicans head coach Alvin Gentry shared that he believes Zion and the next generation of players are good for the sport. "What it says is the league is in really good shape. LeBron is an older player, he's still the best player in the league, I think, and still has all the attention. Ja Morant, I think people are starting to feel that way about him, Luka and guys like that."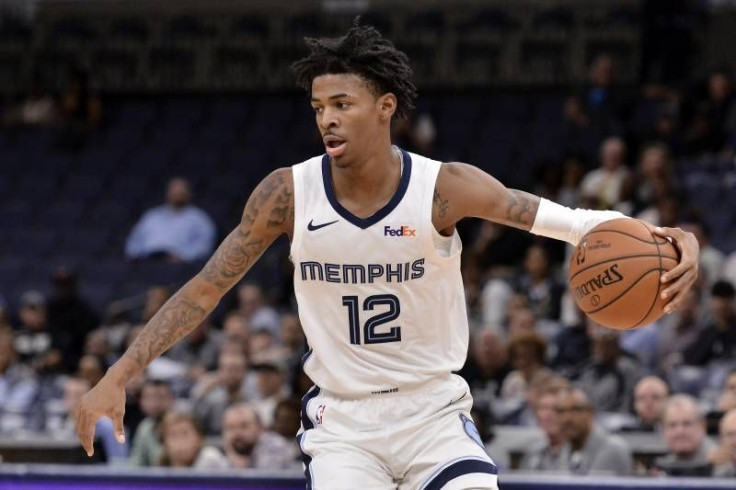 © Copyright IBTimes 2023. All rights reserved.