Rep. Adam Schiff Wants To Get To Jupiter's Moon, Europa, But Needs More Planetary Science Funding In NASA's 2015 Budget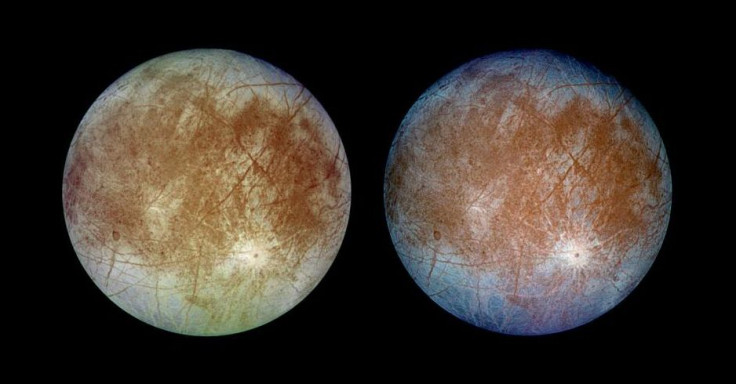 Rep. Adam Schiff, D-Calif., wants NASA to get to Europa, one of Jupiter's 67 moons, and thinks the White House is not doing enough for the effort. In an interview Wednesday with the International Business Times, Schiff said the Obama administration has made planetary sciences a priority but has not put enough money into the budget for missions.
The White House released its proposed budget for NASA for fiscal 2015, calling for expenditures of $17.5 billion, which is almost identical to the budget for 2014, said Schiff. He is a member of the House Appropriations Subcommittee on Commerce, Justice and Science, which oversees NASA's budget, and says he will fight to get more funding for planetary science to support future missions to Mars and Europa.
"The overall NASA budget will remain essentially flat, which, in these budgetary times, is not necessarily a bad thing. But I continue to be concerned about the lack of sufficient funding for planetary sciences," said Schiff.
Of the proposed $17.5 billion budget, $1.28 billion will go to planetary science, but that's down from $1.35 billion received in 2014 and much lower than the $1.5 billion allocated in 2012.
"We're still a far cry from where we were just three years ago, and if we're going to undertake the priorities of the decadal survey with a Mars sample return, with Europa and other top-priority missions we're going to need a strong investment in planetary science and on a very bipartisanship basis. Each year Congress has rejected cuts to planetary science and restored most of the funding, and we'll have to try again to restore the funding, and I wish we didn't have to keep going through this drill year after year," said Schiff.
The survey Schiff references is a report prepared by the National Academy of Sciences titled "Vision and Voyages for Planetary Science in the Decade 2013-2022," better known as "The Decadal." The survey is the "official consensus on the top priority scientific goals, and the missions required to satisfy them, for the 10-year span between 2013 and 2022." The report, which was requested by Congress and NASA, features as top priorities a Mars mission that will return samples to Earth, a Europa orbiter and a Uranus orbiter and probe.
Europa is one of the most interesting objects in the solar system. Recent discoveries, such as evidence of water plumes, clay-like minerals and a possible ocean underneath its icy surface that could support life, have made the Jovian moon a top priority for exploration.
"Europa, consistently with the Mars sample return, is among the highest priorities of the decadal survey. So, it's not merely what I think the scientific benefits would be, although I think they would very considerable, but what the scientific community thinks would be the highest priority. In exploring Europa, which has the potential to have life or had life, makes it one of the most attractive destinations in the solar system and also one that's doable although costly," said Schiff.
According to Schiff, the subcommittee, which has seven Republicans and four Democrats and is chaired by Rep. Frank Wolf, R-Va., is on the same page when it comes to what NASA's priorities should be.
"We've had a very good bipartisan working relationship on NASA issues and planetary science. There's strong support for it in the committee, but when you start out with a budget that inadequately funds a segment like planetary science, you have the challenge of finding the money in other parts of the budget. That can often set up conflicts between one part of NASA's portfolio and another," says Schiff.
He continues, "You would hope that, after two years of Congress making it abundantly clear that we want an adequate investment in planetary science, the administration would send us a budget that was consistent with that, but now we are going in to the third year where we are going to have to try and find the money."
While Schiff hoped the budget would include more support for planetary science, he is pleased about the support for long-term projects such as the International Space Station and the James Webb Space Telescope.
"I've supported all of those projects, and my view is a portfolio that makes investments in manned spaceflight, in robotic exploration, planetary science and earth science across the board. But we shouldn't savage any one area of that portfolio to help another as the result of cost overruns in one area or the desire to maintain geographic distribution of the NASA portfolio, and I'm concerned that, over the last several years, planetary science has gotten the short end of the stick," he told IBTimes.
The subcommittee will work to increase planetary science funding while also supporting the planned Mars 2020 rover.
"Now that we have the budget, what is next will be trying to increase the funding for planetary science and to make sure we keep Mars 2020 on track and that we have adequate investment in Europa. The $15 million that the administration put in is a positive sign Europa is now on the radar screen, but it won't be sufficient to really get us to where we want to be in a reasonable period of time. So, we'll be looking to increase planetary science, strongly support Mars, improve Europa and make sure we have a balanced portfolio overall," said Schiff.
Considering the considerable amount of attention that "House of Cards" has received, it was only fair to ask Schiff his opinion about the Netflix series. "Ha ha, I watched the pilot and thought it was very well done, but I'm actually a bigger fan of 'Alpha House.' You should give that a try. I think it's very funny," said Schiff.
© Copyright IBTimes 2023. All rights reserved.