Report Alleges Physical, Sexual Abuse of Illegal Immigrants by Border Patrol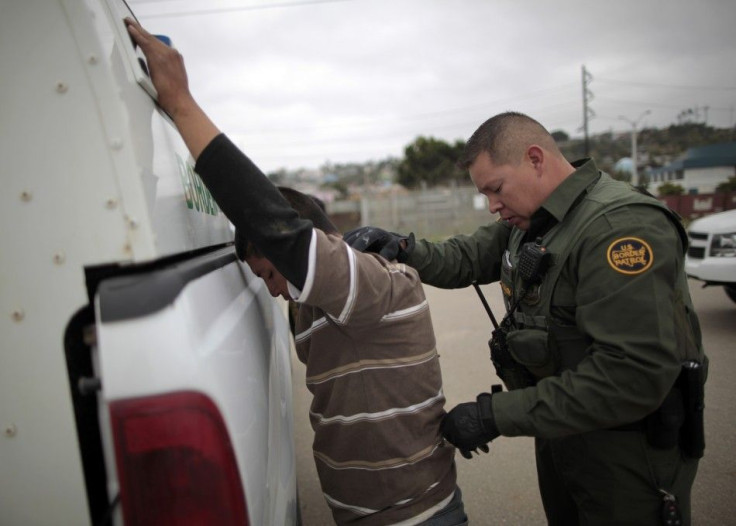 A report released by an illegal immigrant advocate group alleges rampant physical, sexual and verbal abuse by U.S. Border Patrol agents.
A Culture of Cruelty: Abuse and Impunity in Short-Term U.S. Border Patrol Custody was released by the immigrant advocacy group No More Deaths (NMD).
NMD and partners of the organization collected information and interviewed more than 12,000 people who had been held in Border Patrol custody.
The Border Patrol responded to the report, saying in a statement that it treats detainees with respect and dignity, Reuters reported.
On a daily basis, agents make every effort to ensure that people in our custody are given food, water and medical attention as needed, the statement said, Reuters reported. Any agent within our ranks that does not adhere to the highest standards of conduct will be identified and appropriate disciplinary action will be taken.
The report noted that verbal abuse was especially common, with more than 1,600 incidents reported.
In one case, an illegal man and his fellow detainees were denied water and medical care and not told where they were going or where they would be held.
You are illegal, you don't have rights, Border Patrol agents told them, according to the report.
Physical abuse was reported by 10 percent of interviewees. Physical abuses reported include sexual assault, being shoved into cacti, and being forced to walk barefoot through the desert.
One woman reported having her breasts touched in the presence of male and female guards after being forced to strip naked.
The report said that children were just as likely as adults to be abused, and spending more time in custody meant an increased chance of being abused.
There were also 416 reports of dangerous transportation practices, such as overcrowded vehicles and agents who purposefully drove in circles to make passengers nauseous.
The report also noted that items were often confiscated from detainees and not returned.
Several cases of evening repatriation were reported, which the study notes violates the Memorandum of Understanding and the Trafficking Victims Protection Reauthorization Act.
There were 869 reports of family separation. Seventeen of these reports came from children and 41 came from teenagers.
Aside from the psychological agony of being separated, possibly permanently, from loved ones, women and children who are repatriated alone are vulnerable to kidnappers and sex traffickers, the report said.
© Copyright IBTimes 2023. All rights reserved.