Report: Egyptian University Student Dies In Clash With Police At Alexandria University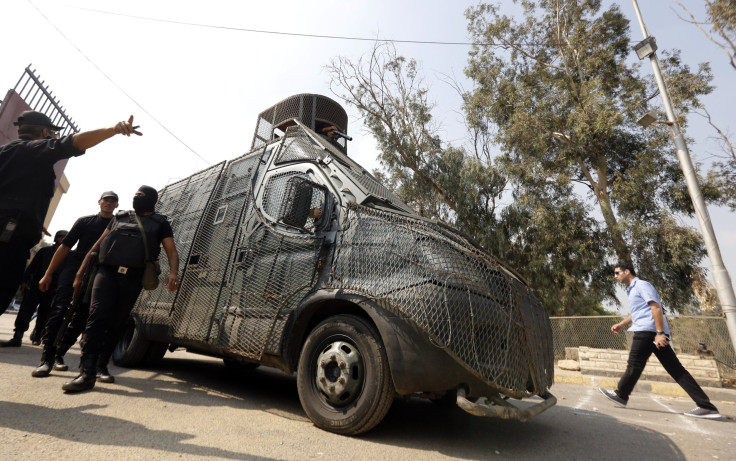 Egyptian police armed with tear gas stormed lecture halls at Alexandria University Tuesday, arresting and wounding dozens. Students reported on social media that at least one student had been killed in the clashes.
Ikhwanweb, the official account of the Muslim Brotherhood, said on Twitter that Omar Sherif, a second-year engineering student, had been shot in the head. It is unclear from the reports if Sherif was struck by a rubber bullet.
Other student protests took place at Bani Swaif University, Assuit University and Al Sadat University.
The attack on students Tuesday marked the third day of intense clashes between security forces and students nationwide. Egyptian security forces
arrested
more than 90 students over the weekend in an attempt to quell protests ahead of the academic year, which began on Saturday. Police backed by armored vehicles stormed at least two campuses Sunday when students rallied to demand an end to military rule.
The Egyptian security forces are taking new steps to stop history from repeating itself. Last year at least 16 students died during protests and hundreds were wounded. Most of the students protesting are supporters of ousted President Mohammad Morsi.
Before the start of the academic year, authorities deployed police squads to several universities around the country and installed new metal detectors. Some campuses also built new fortified walls. Students at the Cairo and al-Azhar universities smashed the metal detectors at campus gates before the police arrived Sunday.
But the police are going to new lengths to track down protest organizers, who told The New York Times that officers raided their homes, arresting at least 67 people in total.
© Copyright IBTimes 2023. All rights reserved.