Republican National Convention Speakers: Who's Out?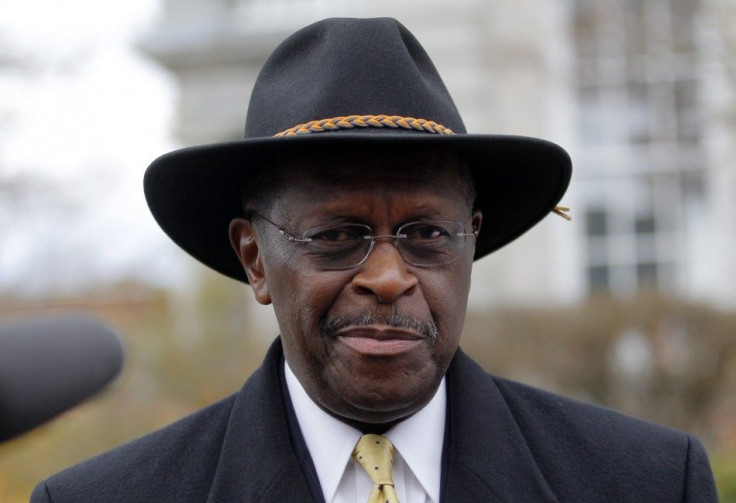 After a bruising Republican presidential primary, some of the runners-up are set to receive consolation prizes in the form of coveted speaking spots at the Republican National Convention in Tampa, Fla.
Former Pennsylvania Senator Rick Santorum has a speaking slot, a bittersweet honor for a man who, as the final legitimate challenger to Mitt Romney, regularly assailed the now-presumptive nominee for not being conservative enough. Rep. Ron Paul of Texas, whose uncompromising libertarianism has attracted a bastion of devoted supporters, will not be speaking -- but his son and the Congressional bearer of that limited-government torch, Senator Rand Paul of Kentucky, will.
But there are far more former Romney rivals who will not get official speeches. Here's a rundown of the also-rans who won't be striding into the Republican Party's quadrennial spotlight.
Donald Trump: The Donald's candidacy always felt a little more like a publicity stunt than a genuine presidential campaign, but he has managed to remain relevant in the presidential race, appearing alongside Romney at a Las Vegas fundraiser. Despite Trump not having a speaking spot, speculation about his role is churning: Newsmax reports that the real estate developer declined a spot but will still deliver a "surprise" during the nominating convention, while a Trump aide told CNN that his appearance would be "unique and will be memorable." And the party has continued to genuflect, sanctioned speech or no.
"I do know that he's important to us and that he's somebody that we appreciate, because he's telling us the truth as far as where we're at in this economy," Republican National Committee Chairman Reince Priebus told CNN.
Newt Gingrich: As bitter as the contest between Romney and Santorum got, Gingrich's primary assault on front-runner Romney was often more aggressive. The former speaker of the House launched broadsides against Romney's time at Bain Capital that presaged similar attacks now issuing from Obama headquarters, earning Gingrich rebukes from party leaders and pundits.
So it's unsurprising that Gingrich will not be delivering a speech in Tampa. He will get to indulge his professorial side during a series of workshops nicknamed Newt University.
Rick Perry: Perry won't be speaking, but, in a twist, Texas Senate candidate Ted Cruz, who recently coasted to victory in a Republican primary over Lt. Governor David Dewhurst, Perry's anointed candidate, will have a prime-time slot. Perry projected a united front when he spoke to the New York Times about being snubbed, saying it was "not my call to make" and offering Romney his help on the campaign trail.
"Most running backs know the reason they were successful is that there was a real good interior lineman who was looking for holes," Perry told the Times. "I see that as my role."
Michele Bachmann: The loose-lipped tea party doyenne doesn't have an official spot either, but she will be joining former Godfather's Pizza CEO and presidential candidate Herman Cain at a tea party rally shortly before the convention kicks off. Despite a rift between the Republican Party's establishment wing and its younger, compromise-averse tea party element, Bachmann said she has no intention of sowing discord.
"We've spoken about this, and we are all together in our conversations," Bachmann told the Times. "You won't hear any ripple, I don't think, from any of the candidates who ran in the primaries, because we realize what's at stake."
Herman Cain: Cain will help headline a Unity Rally at the River Church in Tampa, speaking alongside Bachmann and a lineup of tea party activists. Cain is currently crossing the country on a "truth tour" that a news release described as "an aggressive 30-day, 30-city schedule of events to equip Americans with the facts that will help us decide the future of our nation."
© Copyright IBTimes 2023. All rights reserved.
FOLLOW MORE IBT NEWS ON THE BELOW CHANNELS