Republican Platform 2016: China Upset With 'Groundless Accusations'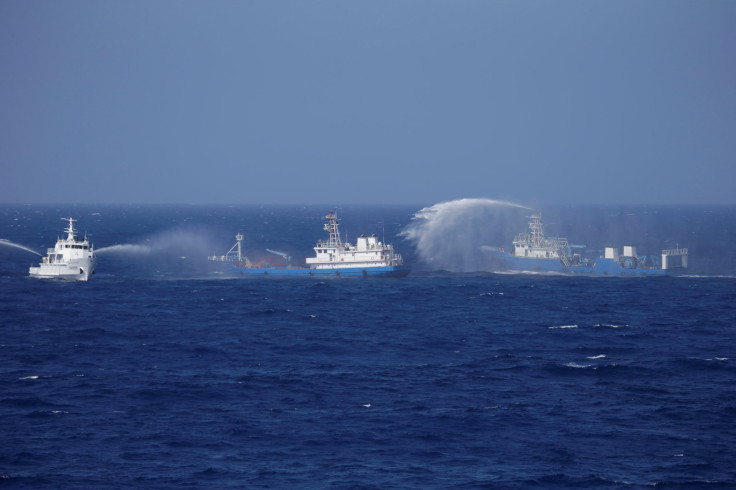 Responding to the Republican Platform 2016 adopted Monday — the first day of the Republican National Convention — China on Wednesday asked the GOP to stop groundless accusations against the country. Among other things, the Republican platform specifically mentions China's "preposterous claim to the entire South China Sea," "the timely sale of defensive arms" to Taiwan and "cultural genocide" in Tibet and Xinjiang.
China's official English language news agency Xinhua carried a statement by foreign ministry spokesman Lu Kang, who, responding to the Republican platform's "accusations about China," said: "All political parties in the United States should view China's development in an objective and rational manner and correctly understand the issues that emerge in bilateral ties. … We hope relevant parties stop their groundless accusations against China and interference in China's domestic affairs and contribute more to bilateral trust and cooperation."
Referring to North Korea, the Republican platform also urges "the government of China to recognize the inevitability of change in the Kim family's slave state and, for everyone's safety against nuclear disaster, to hasten positive change on the Korean peninsula."
Further, it speaks of foreign currency manipulation by China, mentions the erosion of autonomy in Hong Kong, says current Chinese leaders have revived "the cult of Mao" and says the country's economy is "based on piracy."
These comments were all under a section titled "U.S. Leadership in the Asian Pacific." Referring to the same region, Kang said that interests of both China and the U.S. were served by stable growth of relations between the two countries, which would also promote peace and development of the Asia-Pacific region and the world. "Both sides should adhere to this right direction," he added.
China's claims in the South China Sea are contested by several other countries in the region that include Brunei, Malaysia, the Philippines, Taiwan and Vietnam. On July 12, the Permanent Court of Arbitration ruled in favor of the Philippines and against China in a territorial dispute case the former had brought against the Asian powerhouse. Beijing rejected the judgment of the Hague tribunal.
Chinese officials have admitted to not knowing much about Donald Trump, the Republican presidential nominee, compared with his presumptive Democratic rival, Hillary Clinton, who they often dealt with while she was secretary of state during Barack Obama's first term as president. The Chinese government has also kept its distance from direct commentary on the U.S. presidential election, lest it be seen as attempting to interfere. However, Chinese Finance Minister Lou Jiwei had, in April, called Trump an "irrational type" for his proposal to impose tariffs on imported Chinese goods.
© Copyright IBTimes 2023. All rights reserved.