Rescuers Scramble To Find Survivors In Cyclone-hit Malawi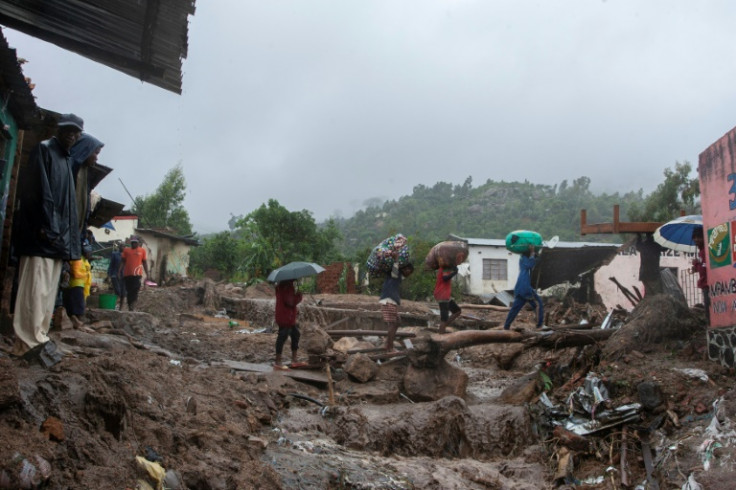 Rescuers scrambled on Wednesday to reach survivors in Malawi's battered city of Blantyre, after Cyclone Freddy struck southern Africa for a second time triggering floods and landslides that have killed more than 200 people.
Weather conditions were expected to improve as the storm dissipated over land after days of torrential rains, but flood levels remained high in some areas hampering emergency efforts.
"We found people in the trees, on rooftops or on higher grounds," Red Cross Malawi spokesman Felix Washoni told AFP.
"It's a challenge to reach them, water is high and bridges are broken."
Freddy returned to southeastern Africa at the weekend for a second time in less than three weeks, leaving behind a trail of death and destruction.
Malawi's government said at least 190 people were killed with 584 injured and 37 missing, while authorities in neighbouring Mozambique reported 21 deaths and 24 injured.
Rescue workers warned more victims were to be expected as they scoured destroyed neighbourhoods for survivors even as hopes dwindled.
"Four people from my family are still missing as they are buried in the mud," Alabu Wiseman, 24, said speaking from a school turned temporary shelter in Malawi.
The government said the army and police were leading search and rescue operations, which the Red Cross said would continue for at least another two days, said the Red Cross.
Many people perished in mudslides that washed away homes in southern city of Blantyre, the country's commercial capital.
Across Malawi, nearly 59,000 people have been affected and more than 19,000 displaced, with many now sheltering in schools and churches.
On Wednesday, markets and shops were starting to open again in Blantyre.
"I have two young daughters to feed," Daud Chitumba, 27, a minibus conductor told AFP as he headed to work at a local bus depot.
His house was among dozens that were swept away by a mudslide in the township of Chilobwe.
"We have to rebuild our lives and it starts with picking up the small pieces. So, I have to come to work and try to do whatever I can to move forward," Chitumba said.
President Lazarus Chakwera, who returned to Malawi on Tuesday after attending a UN conference in Qatar, was due to visit affected areas on Wednesday.
"We have arrived to a devastated nation," he said in a statement, hailing the relief efforts by volunteers.
Some lamented that government assistance has been slow in coming.
"We feel abandoned here. Just yesterday, we lost two more people who went with the mudslide as they helped to dig up the bodies. People are hungry and tired," said Fadila Njolomole, 19.
"My best friend, her brother, sister and mother went with the mudslide and their bodies have not been found. It's devastating. You can't even mourn."
Cyclone Freddy smashed into landlocked Malawi early Monday after sweeping through Mozambique at the weekend.
The storm has unofficially broken the World Meteorological Organization's benchmark as the longest-lasting tropical cyclone on record, set in 1994 for a 31-day storm named John.
Freddy became a named storm on February 6, making landfall in Madagascar on February 21 and sweeping over the island before reaching Mozambique on February 24, claiming nearly two dozen lives in both countries and affecting nearly 400,000 people.
Meteorologists say that cyclones tracking across the entire Indian Ocean are very infrequent -- the last occurred in 2000 -- and that Freddy's loopback was even more exceptional.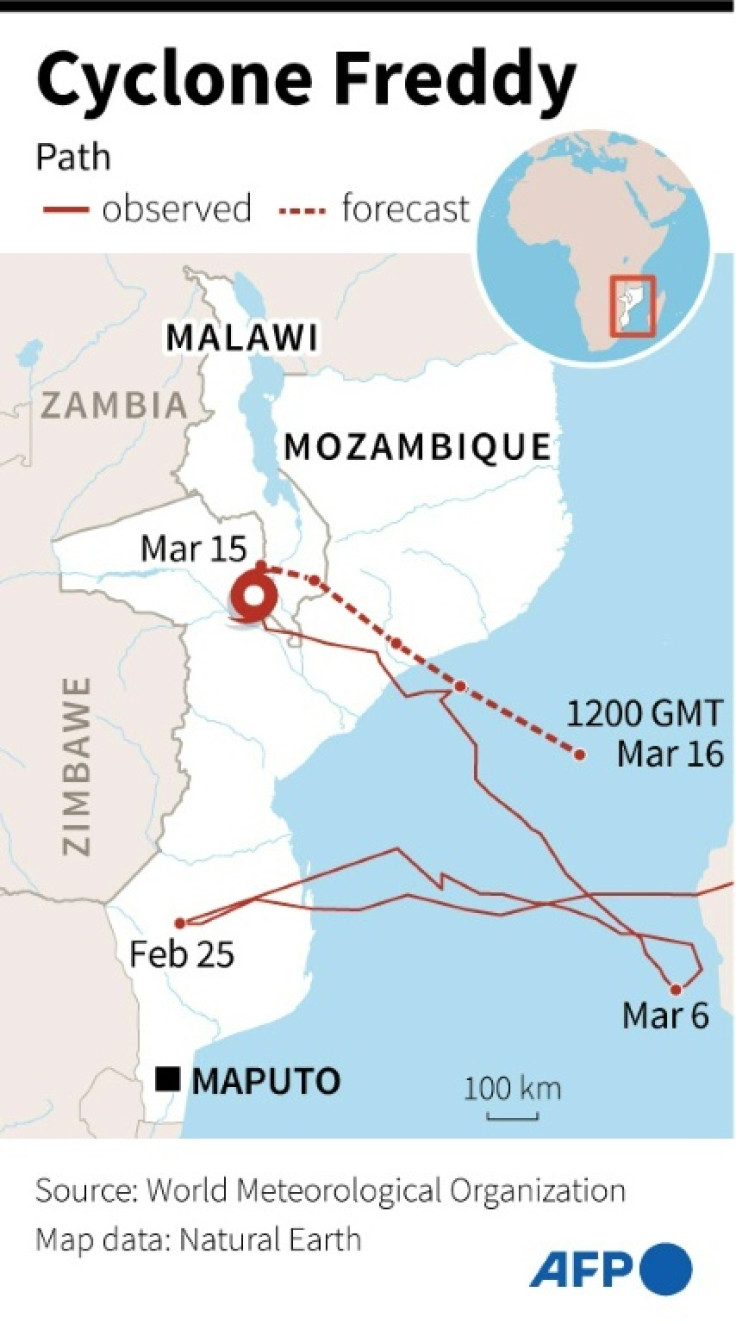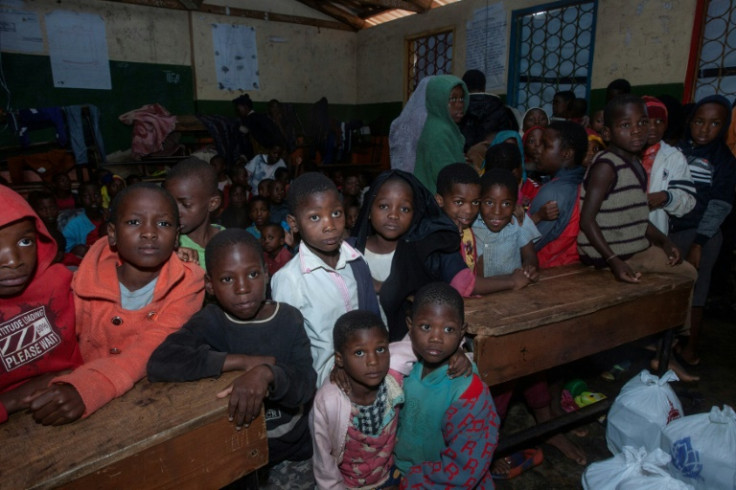 © Copyright AFP 2023. All rights reserved.