The Retail Industry's Next Frontier: In Africa, Consumer Demand Is About To Skyrocket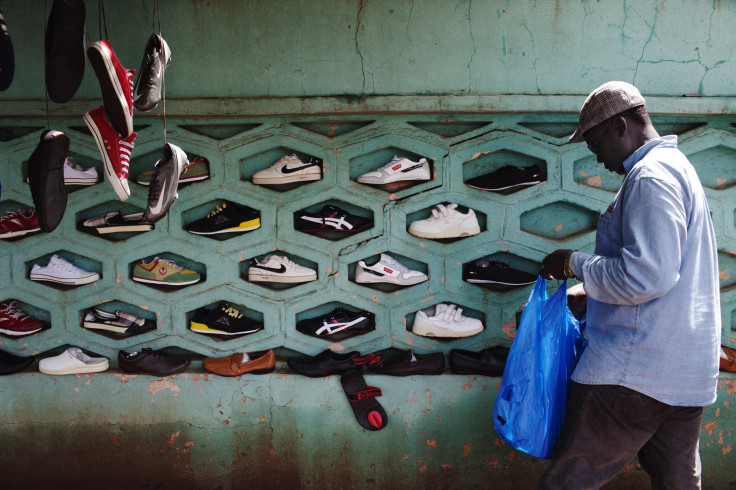 A new kind of consumer is popping up across the African continent, and Western retailers are taking note -- and moving in.
Across the continent, traditional markets have been a standby for generations. In these small storefronts and open-air stalls, presentation isn't always key. Cereal boxes might be covered in dust. You can't find the same article of clothing in multiple sizes. Glassware isn't sold in complete sets. Produce is not chilled. Prices are negotiable.
Retailers like these serve their purpose well; they are flexible, practical and cost-effective. But as spending power increases in most of Africa's fast-growing economies, Western-influenced shopping preferences are beginning to take hold. For better or for worse, a growing number of consumers across the continent are gravitating toward a new kind of consumerism -- one that prioritizes presentation, branding and consistency.
In other words, opportunity is knocking for big-box stores, massive groceries and multi-story malls. The return on investment could be huge; global consulting firm McKinsey & Co estimates that by 2030, Africa's top 18 cities will have total spending power of $1.3 trillion. For Western retailers, this could be the beginning of a new golden age in Africa.
Changing Times
Africa is a continent best known for its resources. Oil is abundant in places like Nigeria and Angola; natural gas is booming in Tanzania and Mozambique; minerals enrich the earth in Botswana, the Democratic Republic of the Congo and South Africa. The growth these commodities have spurred is incredible; the IMF estimates that GDP growth in sub-Saharan Africa will hit an average 6.1 percent next year, far exceeding the expected global average rate of 4 percent.
Although the benefits of this bonanza often favor foreign investors a bit too heavily, and although corrupt governments in many countries are failing to facilitate broad-based growth, more and more African communities are seeing standards of livings rise -- especially in urban areas. And as demand for consumer goods picks up, Western retailers are seizing their opening to fill the gap.
The trend is most evident in fast-growing business hubs like Accra, Ghana; Lagos, Nigeria and Nairobi, Kenya. These densely populated and relatively high-income areas are full of consumers with limited shopping options -- and outside investors have noticed.
"Africa is massively under-serviced in terms of formal retail options," Wayne McCurrie, a portfolio manager at Momentum Asset Management South Africa, said to
Bloomberg
. "There is a sizeable part of the population that has the means to buy from formal shops, but don't have the options available. There is plenty of interest in Africa, so those companies that don't make a move now will be left behind."
Moving In
The American retail behemoth Wal-Mart (NYSE:WMT) acquired a 51 percent stake in South African wholesaler Massmart (OTCMKTS:MMRTF) last year, which it is using as a springboard for expansion into the sub-Saharan market. Massmart will test the waters by opening a single store in West Africa by the end of 2013, and has plans to open 90 stores across the continent in the next three years.
The French retail giant Carrefour (EPA:CA) has partnered with the French distributor CFAO (EPA:CFAO), which specializes in African sales and distribution, and plans to open stores in eight countries across the continent by 2015.
South Africa is also getting into the sub-Saharan expansion game. The BRICS country is one of the continent's slowest-growing economies, but the retail sector could help pick up the slack as labor disputes disrupt production in sectors like mining and construction. South Africa's Shoprite (OTCMKTS:SRHGY), a food retailer, has allocated more then $200 million to build stores in Nigeria. Atterbury Group, a property holdings and investment group in Pretoria, bought majority shares in Accra Mall, Ghana's biggest retail center, last year and has plans to open up an even bigger mall in the same city.
The potential here is huge. More than one-third of Africans are middle class today, according to the financial consulting firm Deloitte, which also projects that the continent's middle class will encompass 1.1 billion people by 2060 -- that's nearly the size of the Africa's entire current population. These middle class families tend to live in cities, are highly aspirational and show eagerness to provide for their children's futures.
In other words, they would appear to be the perfect consumers -- and to top it all off, the market isn't saturated. Big retailers in developed countries must deal with a glut of competition, especially as online shopping gains more and more traction. Africa, on the other hand, presents a vast new frontier. A shiny new mall or superstore can count on immediate brand recognition in a town dominated by small markets, which have the benefit of familiarity but tend not to be consistent in terms of pricing, inventory and quality control.
Working It Out
Still, the challenges for Western retailers remain considerable. For one thing, Africa's middle class may not match Westerners' preconceptions. Even the number of middle class citizens is a subject of fierce debate; Deloitte's estimate is on the high end. Some analysts posit that Africa's middle class population today numbers less than 100 million.
It all comes down to how you define 'middle class.' Bright Simons, a tech entrepreneur and consumerism expert in Ghana, argues that much of Africa's middle class consists of uneducated goods dealers and distributors, while some highly-educated young Africans struggle to make a living in communities that do not yet accommodate their skills. "Even were the number of middle-class people expanding as dramatically as some observers claim, there is no guarantee that market and consumer behavior would look anything like what emerged in other societies when their middle-class population begun to approach critical mass," he writes in the
Harvard Business Review
, adding that stores "may struggle to serve them because [Westerners'] assumptions about customer-service skills in the local market may turn up to be completely flawed."
Furthermore, many African countries lack the necessary physical and legal infrastructure for Western retailers. Faulty power grids, hazy land ownership laws and a widespread lack of consumer data present unique challenges to companies used to operating on Western soil. It's not uncommon for start-up costs to exceed expectations, and for long delays to put a damper on grand openings.
That's why heavyweights like Wal-Mart and Carrefour are among the first to try their hand at sub-Saharan markets; the risks are still great enough to deter smaller companies. But the lessons learned by these early movers will become invaluable as Africa's middle-class consumer base continues to broaden, paving the way for retailers -- from within the continent and around the world -- to adjust to the unique demands of Africa's increasingly affluent population.
FOR FREE to continue reading
✔️ Unlock the full content of International Business Times UK for free
offer available for a limited time only
✔️ Easily manage your Newsletters subscriptions and save your favourite articles
✔️ No payment method required
Already have an account?
Log in
© Copyright IBTimes 2023. All rights reserved.