Retailers Prepare For Drop In Back-To-School Spending With Reopenings Questionable
Retailers across the U.S. are feeling the pinch of the coronavirus pandemic, causing them to close stores to optimize their portfolio under the shortcoming of low customer demand. Others have fallen to bankruptcy, and still, others will struggle even more as back-to-school spending is expected to be down with school reopenings still a question for many states.
The back-to-school shopping season has traditionally been a boon for retailers as parents of elementary and high school students stock up on school essentials. It is considered the second-biggest revenue-generating period for retailers, falling behind only the winter holidays.
But this year, thanks to the coronavirus pandemic, retailers are expecting a decrease in back-to-school shopping, which research firm GlobalData expects to tank nearly 6.4% from a year earlier and the lowest level since 2015, The Wall Street Journal reported.
With the coronavirus causing concerns over whether classrooms can safely reopen, retailers such as Under Armour told Wall Street analysts last week that it will affect back-to-school shopping demand. Still, other retailers such as children's brand Carter's said that it is cutting back its back-to-school inventories to prepare for the lower demand.
Schools are also not preparing for the fall school year as many have not issued school supply lists, leaving retailers like Newell Brands, the makers of Sharpies, Elmer's Glue, and Paper Mate pens in the lurch.
"The interesting thing is that what we're seeing is, at least, our estimates is that even half at probably only about half of the schools have issued school list," Ravi Saligram, CEO of Newell Brands, told analysts last week. "That's an estimate for us. And so that is sort of the what you're seeing as shopper behavior is because of lack of clarity, they're being a bit hesitant and reluctant. So I think that is one of the issues for us."
There is a bright side that some retailers are counting on even as the pandemic rages on. Electronic spending is expected to increase as parents prepare to teach their children virrtually from home. The National Retail Federation said it expects a record-breaking back-to-school shopping season because of the money that will be spent on computers and other electronics needed to outfit an at-home classroom.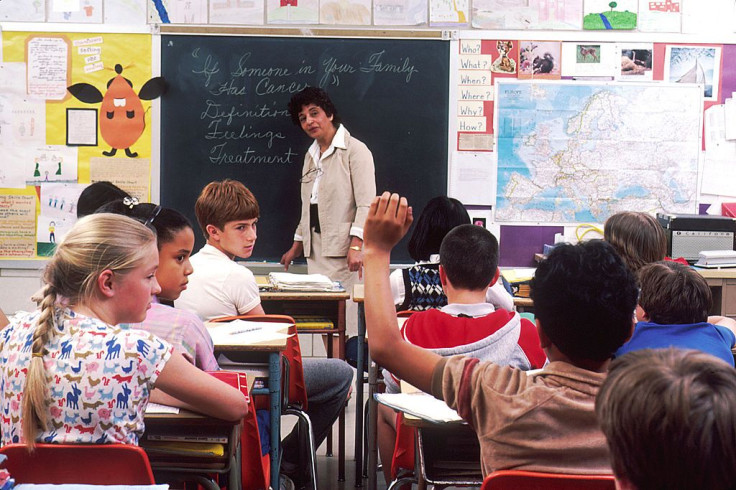 © Copyright IBTimes 2023. All rights reserved.