All The Retailers That Have Filed For Bankruptcy Amid The Coronavirus Pandemic [COMPLETE LIST]
Coronavirus has bitten down on several industries hard, but among the hardest hit is the retail sector. Not only were retailers forced to close their doors amid stay-at-home orders resulting from the pandemic, but they already were smarting from online competition and have yet to see consumers return to stores in large numbers amid continued fears over COVID-19.
Some retailers have closed their brick-and-mortar stores permanently while others have stopped paying rent. Still, others have filed for bankruptcy protection from their creditors. Here is a list of all the retailers that have filed for bankruptcy so far as a result of the pandemic:
JC Penney
JC Penney filed for Chapter 11 bankruptcy protection with nearly $5 billion in debt as the coronavirus tore into its sales. The company was in the process of a transformation strategy at the time the pandemic forced it to close all of its stores.
After much speculation, missed rent payments and layoffs at a call center, JC Penney announced it had filed for bankruptcy and would be closing 242 underperforming stores in phases as it looked to restructure. A series of potential buyers for the bankrupt department store chain have been courting the company, including Amazon and private equity firm Sycamore Partners.
Tuesday Morning
Off-price home goods retailer Tuesday Morning filed bankruptcy toward the end of May, citing "immense strain" under the coronavirus. As part of its restructuring, the company said it will close 230 of its 687 stores, allowing it to emerge from bankruptcy "a stronger company" in early fall.
Tuesday Morning also closed a Phoenix distribution center and was looking to renegotiate its lease terms at stores that remained open. The company has since reopened the majority of its locations after closing them because of the coronavirus.
Neiman Marcus
One of the first retailers to find itself a victim of the coronavirus, Neiman Marcus filed for Chapter 11 in early May as it found itself saddled with $4 billion in debt and lost revenue as its stores were closed because of the COVID-19 crisis.
In a deal with its creditors, Neiman Marcus said it expected to emerge from bankruptcy in early fall and would reopen stores as state and local guidelines allowed. The company's creditors became majority owners of Neiman Marcus, wiping away nearly two-thirds of its total debt. Neiman Marcus also owns Bergdorf Goodman and LastCall stores.
J. Crew
J. Crew filed for Chapter 11 in early May. The casual apparel retailer struck a deal with its lenders to restructure its debt and deleverage its balance sheet, turning $1.65 billion in debt into equity.
The company will continue to operate through the restructuring even as stores were closed during the pandemic. J. Crew, which also owns the Madewell brand, said the bankruptcy filing would allow it to position itself for long-term success.
Lucky Brand Dungarees
Lucky Brand Dungarees said it was filing bankruptcy and closing 13 stores as it found a possible buyer in the SPARC Group. SPARC, which is owned by Authentic Brands Group, is the stalking horse bidder for Lucky's assets and will purchase the retailer for $140.1 million in cash and $51.5 million in credit, according to the bankruptcy filing.
Lucky, a Southern California lifestyle brand, is looking to reduce its $181.97 million debt load, which grew as the company closed all of its stores during the coronavirus pandemic. If the acquisition by SPARC falls through, Lucky said it has a backup purchase deal in the works.
Muji U.S.A.
Minimalist home goods retailer Muji filed for bankruptcy in early July as it saw its sales fall further during the coronavirus pandemic. The company has not turned a profit in more than three years under its parent company, Ryohin Keikaku.
Muji has 19 stores in the U.S. and said the forced shutdowns of these locations were the reason behind its Chapter 11 filing, Bloomberg reported. The company claimed liabilities of $50 million to $100 million in its court filing and had losses of $10 million in fiscal 2019.
Sur La Table
Kitchenware and cooking retailer Sur La Table also filed for bankruptcy in early July and said it would be closing 51 stores in the process. The company is reducing its retail footprint as it seeks a buyer in Chapter 11. The company had 121 stores at the time of filing.
The restructuring is part of an effort by Sur La Table to reposition the company as it looks to "thrive in a post COVID-19 environment." The company had secured an undisclosed amount of debtor-in-possession financing at the time of filing.
Brooks Brothers
With a history that dates back to 1818, Brooks Brothers filed for Chapter 11. The company closed stores prior to filing and is also looking for a buyer in bankruptcy.
Brooks Brothers saw its suit and tie business falter amid the pandemic as consumers shifted to more casual apparel as they began working from home under stay-at-home orders. A year earlier, the nation's oldest retailer reported sales of $991 million but saw those numbers decline as its 500 stores remained closed during the COVID-19 crisis.
GNC
Health and fitness chain GNC Holdings filed for bankruptcy protection in late June and announced it was closing 800 to 1,200 underperforming stores. GNC was seeking a buyer in bankruptcy and has made a $760 million deal with its secured lenders and largest shareholder, Habin Pharmaceutical Group Holding Co. Ltd.
GNC said due to the coronavirus, it was unable to secure refinancing of its debt but has plans to emerge from bankruptcy by fall. The company has 5,200 stores in the U.S. and 7,300 locations around the world.
Stage Stores
Stage Stores, the owners of Goodmans, Goody's, Bealls, Palais Royal, Peebles and Stage retail locations, filed for Chapter 11 bankruptcy protection in early May, saying that it would wind down operations at some stores if it was unable to find a buyer for its any of its brands or assets.
The company said it made the difficult decision to file for bankruptcy "after exhausting every possible alternative." Stage Stores closed all of its stores during the coronavirus pandemic and said it would begin liquidation sales as they reopen locations, adhering to local and state guidelines.
True Religion
Jeans brand True Religion Apparel filed for Chapter 11 bankruptcy for the second time in April as it saw its sales decline as consumers shifted from denim to leisurewear and stores closed amid the pandemic. The company first filed for bankruptcy in 2017.
The company had $500 million in liabilities at the time of its filing and was working to revive its brands, even launching a workout wear line, Bloomberg reported. True Religion has about 100 stores in the U.S.
RTW Retailwinds
RTW Retailwinds filed for Chapter 11 bankruptcy in mid-July amid the weight of changing retail environment and the coronavirus. The apparel retailer said it would close a "significant portion, if not all" of its retail stores under the New York & Company, Fashion to Figure, and Happy x Nature brands.
Stores will be liquidated upon reopening during the coronavirus pandemic. RTW is also looking for a buyer in bankruptcy. The company has about 378 stores and outlet locations.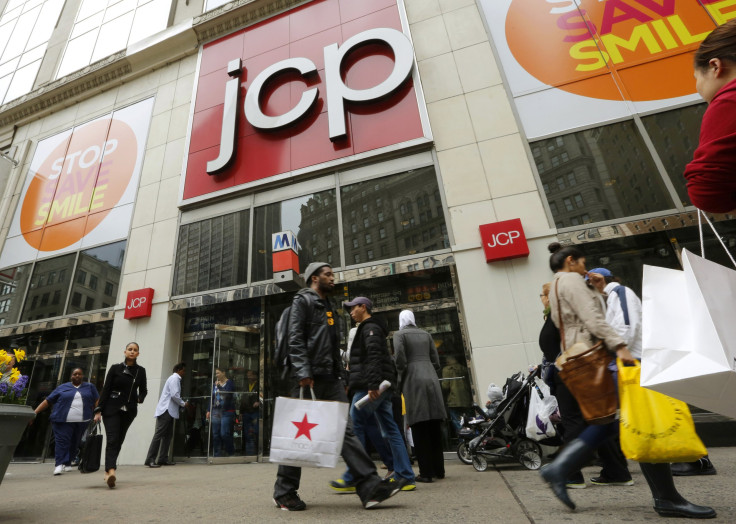 © Copyright IBTimes 2023. All rights reserved.