Retired Legend Feels Other MMA Promotions Catching Up With UFC
KEY POINTS
Cung Le feels top MMA talent is not limited to the UFC
Le says the Muhammad Ali act will determine who the best is in MMA
Le believes other promotions are catching up with the UFC
Cung Le has long retired from mixed martial arts (MMA) action but made headlines because of the long-running antitrust lawsuit against the UFC.
The 49-year-old has gone through a lot in his fight sports journey throughout different promotions.
However, Le had a pretty interesting take on the state of MMA when he appeared on the Sports For All PH podcast hosted by Vince Juico and Brian Yalung over the weekend.
Le was asked if the UFC remains the place that houses top talent in the sport.
Although he admitted that reaching the UFC is a feat in itself, Le believes that it may only be a matter of time before other organizations can be on an equal footing with the Las Vegas-based outfit.
"UFC is definitely the NFL. You made it to the NFL or the NBA or whatever it is. But as you saw, America, the basketball team which is the most dominant in Olympic history with all the pro athletes that play in the NBA, lost. So I don't believe the UFC has all the best athletes," Le said.
The Vietnamese-American legend also explained how the big names from Strikeforce transitioned to the UFC and made their mark.
"Look at Strikeforce. Before Strikeforce was bought out, we had Cain Velasquez, we had Daniel Cormier, Ronda, Miesha Tate. There are so many names that you can name that were very successful in Strikeforce. When they went to UFC, they became champions. Some became double champions like Daniel Cormier," Le explained.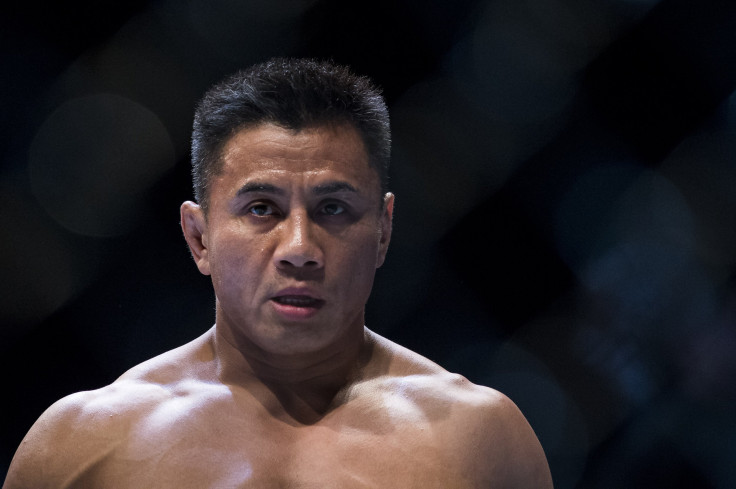 Overall, Le pointed out that there is talent in other promotions. But as far as figuring out who has the best and who is the best, he feels it all boils down to the Muhammad Ali act.
As far as he is concerned, it would not only bring fairness but eventually determine who the real top fighters are in the sport.
"I believe there is going to be talent everywhere. I believe there is a lot of talent in ONE FC. We don't know until one day it happens when the Muhammad Ali act really benefits the fighters and when they are able to compete against each other and unify the belts. It's going to be a game-changer. Then you will know who the real top fighters are. Until then, the UFC got their claws locked and clamped down on this whole sport," he stated.
© Copyright IBTimes 2023. All rights reserved.