Revenge Porn: Posting Sext Images, Videos Now Illegal In Colorado, Idaho, 7 Other States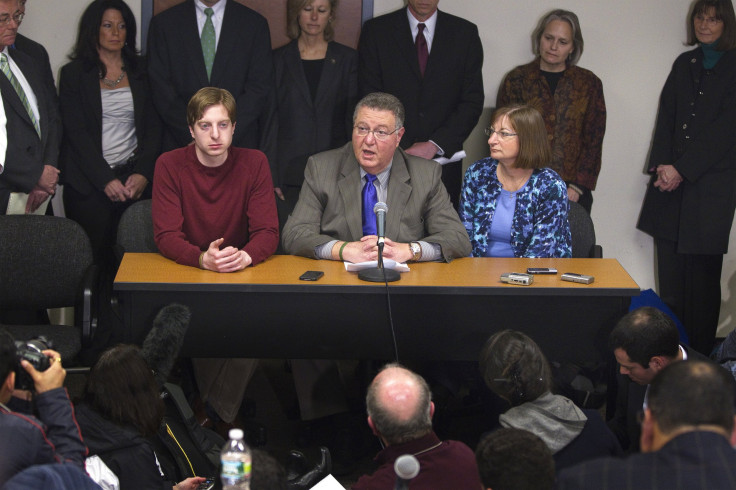 It is now illegal for residents of Colorado and Idaho to post so-called revenge porn after laws aimed at stopping dejected lovers and angry stalkers from posting nude images of an individual online went into effect Tuesday.
The states are just two of many that considered laws that would help people protect their privacy and reputation in the digital age, when even the simple transmission of a picture can be enough to haunt the sender for years. They joined seven other states in enacting new laws that prohibit unauthorized image posting in 2014 alone. Such laws, while targeting the people who post images, have also helped reduce the number of shady websites founded for the sole purpose of helping people embarrass their former lovers.
"Revenge porn is the posting of nude or sexually explicit photographs or videos of people online without their consent, even if the photograph itself was taken with consent," explained an overview by the National Conference of State Legislatures. "A spurned spouse, girlfriend or boyfriend may get revenge by uploading photographs to websites, many of which are set up specifically for these kinds of photos or videos. The victim's name, address and links to social media profiles are often included with the images, and some websites charge a fee to have the material removed."
Posting revenge porn is now a misdemeanor in Colorado, punishable with a fine of up to $10,000.
"The effect of someone posting intimate photos online can be devastating to the victim, but now there will be serious consequences for the perpetrators of this horrible practice," state Rep. Amy Stephens, a sponsor of the Colorado bill, told the Associated Press.
Revenge porn made headlines after the 2010 suicide of Tyler Clementi, a Rutgers University freshman who jumped to his death from the George Washington Bridge after his roommate recorded him engaging in sexual acts with another man in his dorm room.
As well as being a response to the rise of sexting, the new laws also come after the indictment of Hunter Moore, known as the "most hated man on the Internet" for operating the site isanyoneup.com. The site included thousands of images of men and women who pleaded with Moore to remove the pictures, only to learn that he was charging a reported $8,000 to $13,000 a month for in advertising fees.
Victims and their families were jubilant when Moore was booked earlier this year on charges of conspiring to break into people's email accounts and steal nude images of them. Charlotte Laws, an anti-revenge-porn attorney and mother of a girl whose images were posted on the site, told reporters at the time that Moore's arrest was a major victory for privacy advocates concerned that too many websites were able to essentially blackmail victims into paying exorbitant prices to have their pictures removed.
"We're ecstatic," she said. "I've talked to several of the victims, and they are extremely pleased, and I know all the victims are going to feel happy and they are going to feel that justice in finally being served."
© Copyright IBTimes 2022. All rights reserved.
FOLLOW MORE IBT NEWS ON THE BELOW CHANNELS