Reversal of Fortune: Young Portuguese Flocking to Former Colonies for Jobs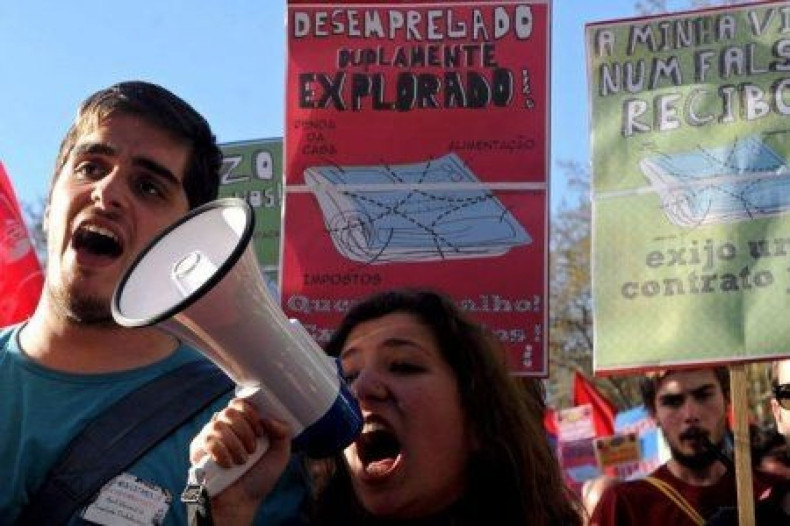 In what may reflect a new world order in the global economy, thousands of desperate young people from a western European nation are flocking to the developing world in search of jobs.
According to a BBC report, college graduates in debt-stricken Portugal have been migrating in large numbers to its former colonies such as Brazil, Angola, and Mozambique to find work.
Ironically, for the past few decades, immigrants from those very countries have been moving to Portugal for opportunities.
Like its larger neighbor Spain, Portugal is mired in staggering debt, high unemployment and drastic budget cuts to social services.
On Wednesday, the Lisbon government unveiled a whole new spate of austerity measures, including higher taxes across the board. Finance Minister Vitor Gaspar has warned that GDP may fall 2.3 percent this year and 1.7 percent in 2012.
The BBC report claimed one out of every 10 college graduates in Portugal is planning to emigrate. According to the data, more than one in four (26.8 percent) of Portuguese youth are unemployed; and a similar percentage of the working population are actually free-lancing.
This is the biggest emigration wave since the 1960s, said Filipa Pinho of the government's Emigration Observatory.
Pinho also noted that the number of Portuguese citizens registered in Brazilian consulates climbed by 60,000 from 2009 to 2010.
Brazil, one of the fastest-growing economic powers in the world, is reportedly very keen on hiring well-educated Portuguese engineers and architects, ahead of the 2014 World Cup and the Olympics in 2016.
The Brazilian economy jumped by 7.5 percent last year, the fastest pace in more than two decades.
BBC reported that almost 24,000 Portuguese applied for visas to Angola last year, a country that is the base of some 3,000 Portuguese companies.
The Angolan economy is expected to climb by 5 percent this year and 8 percent in 2012, primarily driven by high oil prices, according to World Bank economist for Angola and Mozambique, Ricardo Gazel.
A Portuguese businessman based in Angola told BBC: Most of [the new Portuguese arrivals] have good degrees, masters, even PhDs, and the new thing is that many of them don't want to come back. Right now Angola is developing really fast, it needs skilled people to build the infrastructure.
Portugal has about 3-million people living in the global Diaspora, BBC indicated, but most of those émigrés were blue-collar – the new wave of departures are largely college-educated.
Natalia Santos, a jobless young teacher told BBC: I feel very frustrated sometimes and very disappointed. But I won't give up. I'll go abroad because I am not going to wait for Portugal to give me something.
Portuguese are also migrating in larger numbers to traditional target countries, like the U.S., Canada and Australia.