Richard Branson Net Worth: How The Virgin Galactic Founder Made His Billions
KEY POINTS
Richard Branson, founder of the Virgin Group, has an estimated net worth of $7.74 billion
His corporation operates more than 40 companies in 35 different countries
Branson recently became the first billionaire to fly into space using his own spacecraft
Richard Branson is the founder of Virgin Group, an investment and marketing company based in London, with brands reaching more than 40 companies worldwide. The billionaire's conglomerate of businesses has allowed him to amass billions of dollars to his net worth.
The entrepreneur started his business empire in the 1970s. At the time, he and his friend Nik Powell started a mail-order record retailer named Virgin as it was their first step into the business industry. The two then expanded the business into a record shop on Oxford Street, London that was called Virgin Records, as per Virgin.
The recording studio grew quickly, taking advantage of an opportunity in providing a unique experience for musical artists. The company's first signed artist was Mike Oldfield, who was able to release a number one selling album known as "Tubular Bells." Over the years, Virgin Records signed with global household names, including The Sex Pistols and The Rolling Stones, becoming the largest independent label worldwide.
In 1992, Branson got one of his major paychecks after selling Virgin Records for $1 billion to Thorn EMI as a means to financially support his Virgin Airlines business endeavor, Reuters reported. The entrepreneur founded Virgin Galactic in 2004, expanding his business empire into the aerospace industry, according to Fox Business.
The business conglomerate started Virgin Hotels in 2010, and the company recently announced that its first U.K. hotel would be built in Edinburgh, Celebrity Net Worth has learned. Last year, Branson entered the cruise industry with his Virgin Voyages, which would rival other cruise businesses worldwide, as per Forbes. Branson's Virgin Group now owns more than 40 companies worldwide, operating in 35 countries and employing a workforce of more than 60,000 employees.
The billionaire entrepreneur's Virgin Group conglomerate has an estimated annual revenue of over $22 billion. Branson currently has an estimated net worth of $7.74 billion. He is among the 500 richest people in the world, ranking at #361, according to Bloomberg Billionaires Index.
And just recently, Branson achieved another amazing feat, becoming the first billionaire to fly into space riding a rocket that he owns. Virgin Galactic manufactured the supersonic spacecraft that flew into the skies on Sunday, reaching an altitude of 50,000 feet, as per CNN.
Virgin Galactic spent nearly two decades working on the VSS Unity and sending it into space to promote commercial space flights. The company has already sold tickets priced at $200,000 or more to 600 private citizens who will become passengers of Virgin Galactic's space flights in the future, the New York Times reported.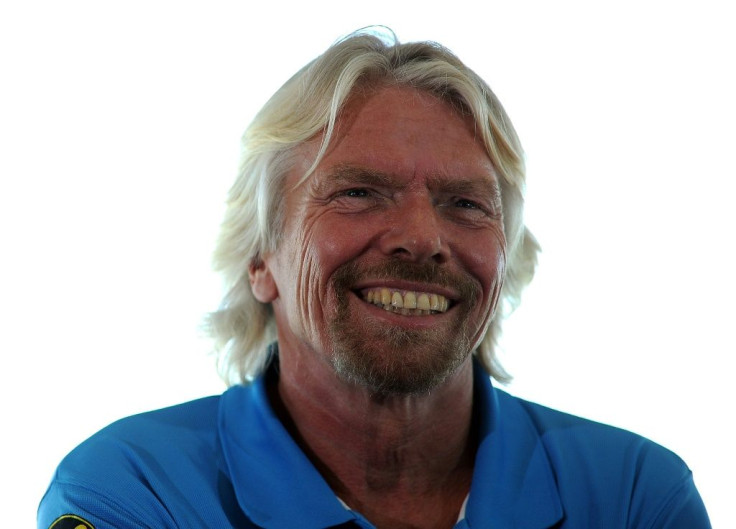 © Copyright IBTimes 2023. All rights reserved.