Richest Person In Australia Is A Woman Who Dropped Out Of College
KEY POINTS
Gina Rinehart was Lang and Hope Hancock's only child
She attended the University of Sydney but lasted for only a year
Gina previously faced legal battles over her late father's estate
Gina Rinehart, the daughter of the late high profile iron-ore explorer Lang Hancock, is the richest person in Australia.
With a net worth of $30.5 billion, the 68-year-old Executive Chairwoman of mining giant Hancock Prospecting, currently stands as the 46th richest person in the world, as per Forbes.
Here, we look at the career and the controversial life of the mining magnate.
Gina was Lang and Hope Hancock's only child. She was extremely close to her father growing up. Even when she was still young, Lang would take her to business meetings all over the world.
Gina attended the University of Sydney, but she did not finish a degree, lasting only a year at the university because "she objected to the lectures of a left-wing economics professor and found she had nothing in common with her classmates," according to The New Yorker.
Despite her penchant for privacy, Gina became controversial over the years due to the legal battles she faced to get her father's estate.
After Lang died in 1992, Gina and her stepmother, Rose Lacson, a former maid, fought in the courts for 11 years over Hancock's wealth.
Gina accused Rose of killing her father, and she had several of his organs preserved as evidence for a future murder case. Meanwhile, three months after Hancock's death, Rose married his best friend, William Porteous.
In 2003, after a two-year inquest, it was determined Hancock had died of natural causes.
Gina inherited Hancock Prospecting in 1992. In 2006, she became Australia's first female billionaire.
In 2015, Gina lost control over a $5 billion family trust to her daughter after four years of legal battle with her own children, John Hancock and Bianca Rinehart.
The two alleged that their mother wrongfully transferred valuable mining assets away from a trust to another trust in which Gina had a substantial financial interest.
Despite the controversies, Gina has remained one of the wealthiest in the world.
Today, Hancock's biggest asset is the Roy Hill mining project, which started shipments to Asia in 2015.
Aside from the mining firm, Gina has other business ventures. According to Forbes, she is also the second-largest cattle producer in Australia.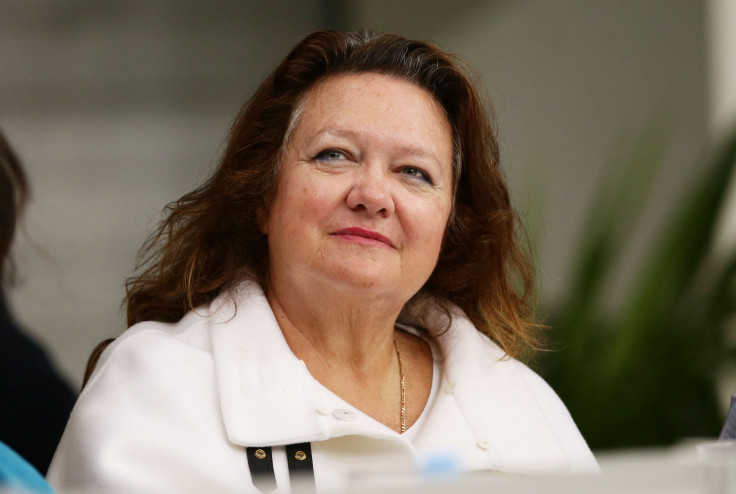 © Copyright IBTimes 2022. All rights reserved.
FOLLOW MORE IBT NEWS ON THE BELOW CHANNELS