Rinat Akhmetov Net Worth: Richest Person In Ukraine Vows To Rebuild Mariupol
KEY POINTS
Akhmetov is the founder of System Capital Management (SCM), Ukraine's largest industrial conglomerate
SMC's most valuable assets include Metinvest, Ukraine's largest steel company
Akhmetov also owns DTEK, a coal and energy business
Ukraine's richest man Rinat Akhmetov recently vowed to help rebuild the besieged city of Mariupol, where his steelworks, damaged by the continuing war, were located.
"I am confident that, as the country's biggest private business, System Capital Management (SCM) will play a key role in the post-war reconstruction of Ukraine," he told Reuters, citing officials as saying that the damage from the war has reached $1 trillion.
"We will definitely need an unprecedented international reconstruction program, a Marshall Plan for Ukraine," he added.
Who is Akhmetov, and what is his net worth?
Born in 1966 in the Donetsk region of Ukraine, Akhmetov, 55, started his business trading coal in 1990.
In the next decades, he consolidated ownership of the country's most important steel and coal mining companies. He founded SCM, Ukraine's largest industrial conglomerate in 2000, and he remains the sole owner of the firm today, according to Bloomberg.
SCM has investments in metallurgy, mining and energy. Its most valuable assets include Metinvest, Ukraine's largest steel company, whose plants in Mariupol and Avdiivka sustained damage from Russian attacks.
Metinvest declared force majeure on March 1. On March 31, Akhmetov said that his holding company, SCM, would file lawsuits against Russia for damages related to the invasion.
Akhmetov also owns DTEK, a coal and energy business, which has also been damaged by Russian shelling.
Other SCM assets include Ukrtelecom, a telecommunications company; Lemtrans, a private railway company; and First Ukrainian International Bank, one of the leading banks in Ukraine.
Akhmetov's net worth in 2013 reached $15.4 billion. Last March, he had an estimated net worth of $6.3 billion. His net worth currently stands at $3.9 billion, according to Forbes.
Ukraine's billionaires reportedly lost $10 billion since Russia's invasion, and with the continuing armed conflict, it is highly likely for them to lose more.
The second richest in Ukraine is Victor Pinchuk, founder of Interpipe Group, one of Ukraine's leading pipe, wheel and steel producers, who has a net worth of $1.9 billion.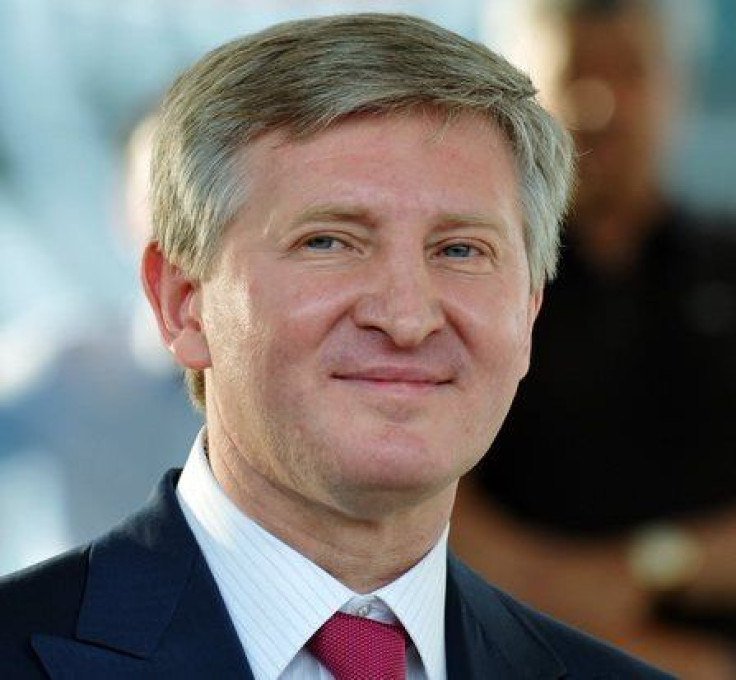 © Copyright IBTimes 2022. All rights reserved.
FOLLOW MORE IBT NEWS ON THE BELOW CHANNELS