Rick Perry for President: 'Nothing in My Life That Will Embarrass You'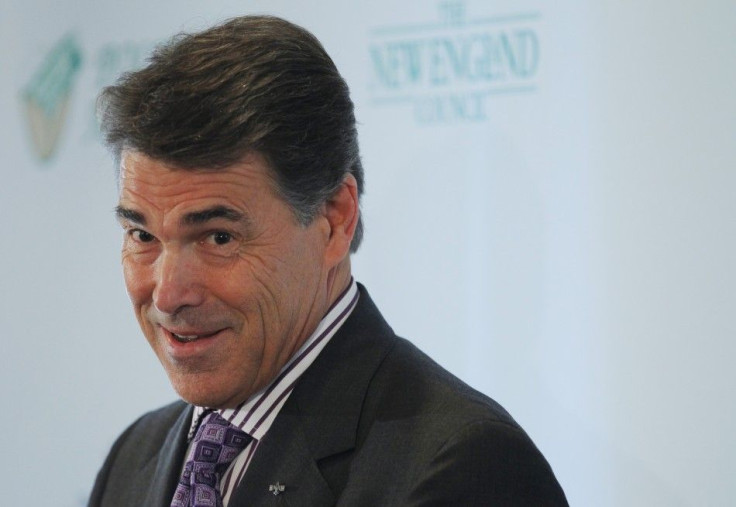 Rick Perry does not have any skeletons in his closet. At least that's the impression he wants to give potential supporters.
The Texas governor spoke to a group of social and evangelical conservatives last weekend in his state and promised there was nothing in his past that would embarrass them, should they decide to support him in the presidential race, the Texas Tribune reported.
One person who was at the private meeting spoke to the Tribune on condition of anonymity, due to not being authorized to speak about it.
I can assure you that there is nothing in my life that will embarrass you if you decide to support me for president, Perry told attendees, according to the anonymous source.
Perry's presidential Web site defines the Republican hopeful as a true conservative, a label that can take on several different meanings.
Mark Miner, Perry's presidential campaign spokesperson, said he did not know about the questions asked, but he seemed unfazed.
The governor takes questions at many events he goes to and he answers them appropriately and honestly, Miner said, the Tribune reported. He gets questions whether it's public meetings or private meetings. I'm sure any questions asked there have been asked somewhere else.
© Copyright IBTimes 2023. All rights reserved.