Right Whales On The Brink Of Extinction After Number Plunges To 450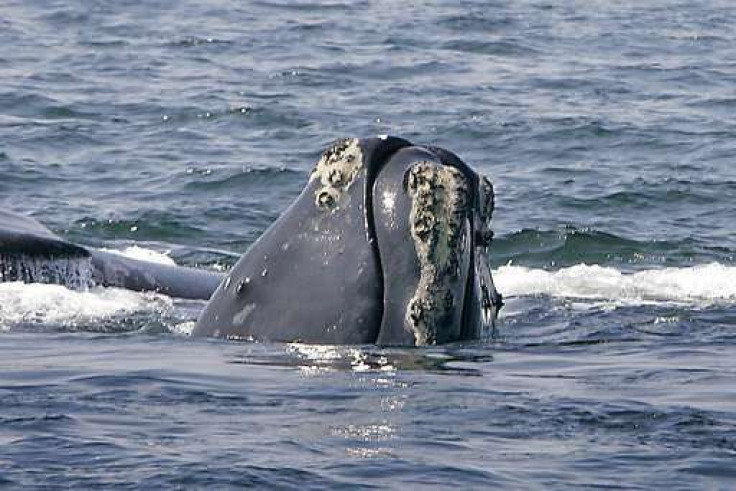 North Atlantic right whales are facing a severe threat of extinction after this year saw the death of 17 of the species, leaving their numbers dwindling at around 450 individuals in the wild.
Given the situation, the National Oceanic and Atmospheric Administration is set to watch their migration down south along the Atlantic coast and has cautioned fishermen and boats in the region to steer clear of them.
But, NOAA scientists warned the species is already under severe threat and extinction could be a very real possibility.
In a November report, the organization said the deaths of right whales in American and Canadian waters was a blow to the already declining numbers; this prompted a meeting of officials on last Tuesday to discuss the future of the species.
The meeting of the regulatory New England Fishery Management Council saw officials discuss the possibility of extinction.
According to them, 2017 marked a year of high mortality and it also coincided with a year of poor reproduction, which left only about 100 breeding female North Atlantic right whales.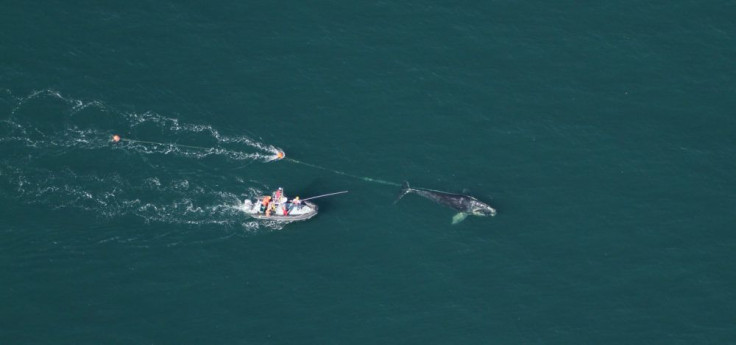 "We are very concerned about the future of North Atlantic right whales," said Barb Zoodsma, a right whale biologist for NOAA Fisheries, in a NOAA media release in November.
"We lost 16 right whales in U.S. and Canadian waters this year. This is troubling for a population of about 450, particularly because we estimate that only about 105 of those are breeding females who are producing fewer calves."
The meeting saw a reinforcement of the need to control vessel-strikes and entanglements in fishing gear, seen as a major cause of death in right whales.
Current restrictions include rules on where and how traps, pot gear and gillnet gear can be set. These restrictions also include seasonal closures, said the report.
This is because the right whales travel more than 1,000 miles from their feeding grounds off Canada and New England to the warm coastal waters of South Carolina, Georgia and Florida's east coast every winter.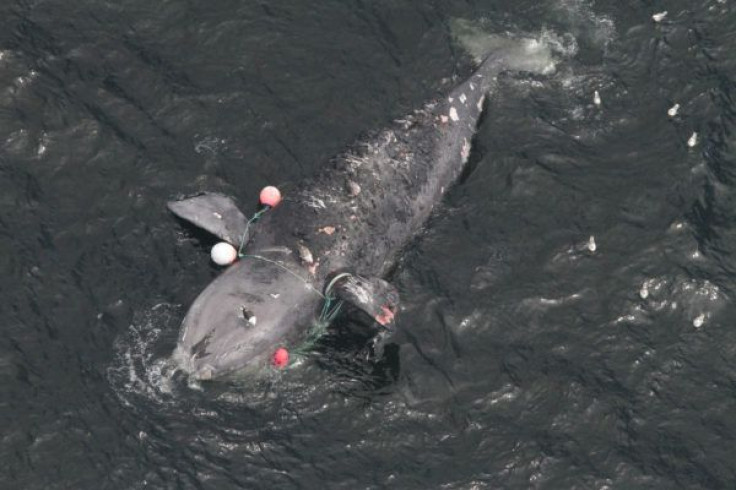 Tom Pitchford, wildlife biologist for the Florida Fish and Wildlife Conservation Commission, said in the report that "any disturbance could affect behaviors critical to the health and survival of the species."
A study published in the Endangered Species Journal in November said that stress hormone level in right whales is a major cause of death. Spike in stress hormones was seen in both whales that died from are entangled and those that died in swift vessel-strikes.
Even in whales that survived fishing accidents, the stress hormone levels eventually affect their numbers by impacting their ability to reproduce.
"The current status of the right whales is a critical situation, and using our available resources to recover right whales is of high importance and high urgency," said Mark Murray-Brown, an Endangered Species Act consultant with NOAA, in the release.
According to an analysis by the Anderson Cabot Center in the same study, 83 percent of all North Atlantic right whales have been entangled at least once in fishing gear, with more than half of them experiencing more than one entangling.
NOAA Fisheries, the Georgia Department of Natural Resources, the Florida Fish and Wildlife Conservation Commission and the U.S. Coast Guard have issued collective reminders to boaters and coastal residents that North Atlantic right whale birthing season begins in mid-November and runs until mid-April and that boaters keep their vessels at a minimum 1,500 feet distance from the whales.
Vessels 65 feet or longer are required to slow to 10 knots or less in certain areas along the East Coast during this period.
Another study from the New England Aquarium has questioned current conservation efforts and their effectiveness. The paper says that there is no evidence that these regulations are reducing mortality rates of right whales.
© Copyright IBTimes 2023. All rights reserved.